How Wattpad Helped These Authors Score Book, Movie Deals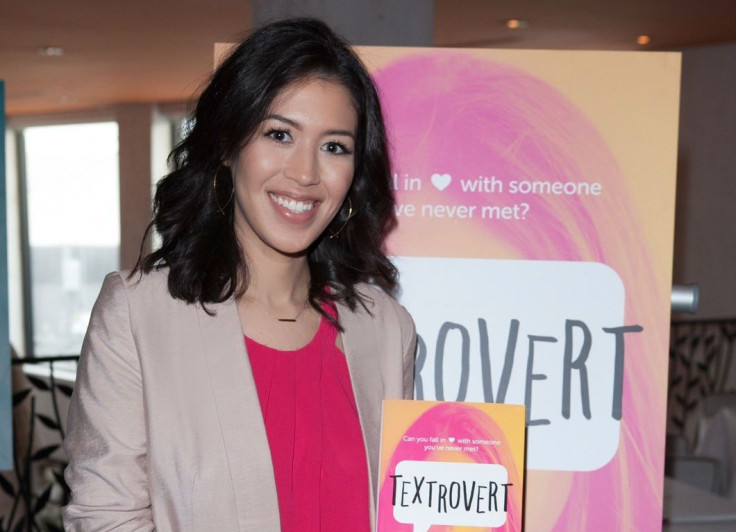 Gone are the days when authors needed traditional avenues as the only way to get their books read by millions. Here are the days when the Internet provides ample space and opportunity for aspiring authors to drop the "aspiring" from their titles.
One of the largest online story platforms that allows for just that is Wattpad, which boasts 60 millions users around the world. These users spend time on the site to either find and read stories they're interested in or to post the ones that they've written. Often times, it's both.
With such a large community, beginning authors have been able to find an audience for their work in a way they couldn't or didn't know how to before. A quick, free sign-up allows users to start posting their content almost immediately, whether it's one chapter at a time or the entire story all at once, with fellow Wattpaders reading, commenting and suggesting ideas along the way.
This way of releasing content has given authors like Anna Todd, the author of the extremely popular "After" series inspired by One Direction, and Beth Reekles, Wattpad writing sensation of "The Kissing Booth," an opening to find major online literary success.
It's from there that they then found a way to take their online success and bring it to the traditional route of book publishing. And for these two in particular, they managed to find the right road to movie deals as well.
But with millions of users on Wattpad and so many different stories readers have to choose from, how did these two writers, as well as Lindsey Summers, author of "Textrovert," and "Chasing Red" author Isabelle Ronin, find success and land their book deals?
International Business Times spoke with each of the novelists to learn how other Wattpaders can follow in their footsteps.
Anna Todd (author of the "​After"​ series)
Why she joined Wattpad: "I started reading all of these imagines [on Instagram, which are fictional stories that include the author as the protagonist]...and one of the girls who was writing an imagine that I really liked said that she was going to finish it on Wattpad because it was pretty long.
"I started reading on Wattpad to read this girl's imagine and, at first, I didn't want to download any more apps, and then I downloaded it and my mind was blown that there were literally millions of stories.
"I got to a point where I felt like I had read them all...so, I was like, 'Maybe I will just write my own chapter and see what happens on Wattpad.' I wrote one and it was so much fun I just kept doing it."
How her book started gaining millions of reads: "Of course, no one was reading it in the beginning, but then it just kind of blew up.
"I had a million views in like a month and a half. It happened really fast. We still kind of have no idea how exactly that happened. What we think happened was just the One Direction fandom started posting it all over social media and it just spread like that. I really just think it was timing and other fans and just the magic of the Internet."
How she landed a book deal: "People were trying to contact me, different agents and 'publishers,' but I had never heard of any of them, so when Wattpad started contacting me, they were telling me that people were coming to them, asking about me. I was, like, 'What? It's just fanfic [short for fanfiction, which is when someone creates a fictional story stemming from a character, person or story they're a fan of], I don't understand.' It was crazy. It actually went to a bidding war situation and I got to go to New York.
"Then I ended up being able to choose between the last two and I chose my publisher at Gallery."
How she landed a movie deal: "The movie [deal] actually came first and I remember thinking, 'Why the heck is there a movie for a thing that's not a book yet?' But I was also super excited. For the first two years, I just kept thinking that it would go away some day and then it would be like 'Oh, just kidding, that never happened.' It was really strange.
So, with the movie, Wattpad started, not exactly representing me like an agent, but they kind of were. They went to UTA and then UTA picked it up and then went out to studios."
Advice for writers starting out on Wattpad: "Engage a lot with people, even though it's harder if you don't have a lot of readers yet. There are still a lot of forums and message boards that you can hang out in and make some new friends.
"And they have these groups where people will read your first work and help promote it for you and you promote theirs and give you feedback and share readers.
"Just go into stories that are similar to yours, if the tags are the same, or the theme, and look at those readers and what they're reading and maybe follow some of them. I would just go in with the love of writing and reading because that's the best part of Wattpad to me."
Todd has a new novel, "The Spring Girls," due out in January 2018, and is also working on another Wattpad story, "The Brightest Stars," which is currently updating on the site.
Lindsey Summers (author of "Textrovert"​ A.K.A. "The Cell Phone Swap"​ on Wattpad)
Why she joined Wattpad: "It wasn't until I actually discovered Wattpad that I started to write my first story. When I first found Wattpad, I was actually reading on another writing-and-reading online story app. One of the writers I was reading had moved over to Wattpad, so I moved over with her, and I just started reading more and more on Wattpad and I liked it because it was a lot easier to use. And then, finally, about three months into downloading the app, I actually started writing. It was because I was really inspired by the self-publishing industry."
How her book started gaining millions of reads: "It took a while for me to get my reads. There are community boards on Wattpad, online, that you can go to. I went on there and I just started chatting with people and I found that once you had these friendships, then they want to read your story. I started gaining people that way. And I would say it wasn't until my eighth chapter that it really started gaining traction within the community and then it snowballed from there and now it's up to 95.6 million reads."
How she landed a book deal: "Initially, after my success with 'The Cell Phone Swap,' Wattpad came to me and they offered to represent me and they came back with several offers and I chose Kids Can Press, who I absolutely adore. And when I first got the call, I couldn't believe it, just because I thought for sure no one would want my book. It was a surreal experience, and, even now, I still can't believe that I'm a published author."
Advice for writers starting out on Wattpad: "A huge tip is to interact with your readers and the Wattpad community, in general. You really want to create a bond with your readers. If Wattpaders like your book, they tell their friends, they tell their family. Especially now, in this generation, if they like you, they'll follow whatever you do. You really want to create that brand and get them hooked on your story and who you are.
"Another tip is definitely creating great covers and titles that stand out. There are millions of stories on Wattpad, so to be able to get someone to click is a huge deal. You definitely want something that's going to grab a reader's attention and make them want to try your story."
Summers just finished a new adult romance novel about two characters in college that she'll be posting to Wattpad and is halfway through a young adult story that's currently updating on the site called "Lies of a Makeup Junkie."
Beth Reekles (author of "The Kissing Booth"​)
Why she joined Wattpad: "I kind of thought, 'Why not?' None of these people knew me and one of the big things with me about my writing is that I thought it was terrible, so I didn't want people I knew to read it because I didn't want them to sort of say, 'Oh yeah, it's good' and not really mean it. I thought, 'Well, these people are complete strangers, if they don't like it then they won't read it and if they like it then they're not just saying it to be nice to me.' I didn't want people I know to read it because then I got nothing to lose."
How her book started gaining millions of reads: "With 'The Kissing Booth,' it was really quick. I posted a story before 'The Kissing Booth,' but it was rubbish, so I took it off the site. I had a fan base of maybe a thousand fans from that story and I think that sort of helped when I started posting 'The Kissing Booth.' But I remember the reads were going up gradually and still being really excited when anybody left a single comment on there…and then one day...I posted a chapter with a horrible cliffhanger, went to bed and the next more morning I checked my email and I had 200-300 comments on just that chapter overnight. At that point, I thought, 'Okay, that's a lot, this is pretty popular.' It just kept going from there."
How she landed a book deal: "I was back from school one evening, reading through some of the private messages on my Wattpad and it was, literally, by fluke, that I happened to read this message, because there was so many that I just didn't get around to reading. It was a message from an editor at Random House, basically introducing herself and saying they wanted to publish my book. And I sort of just made this really weird noise and completely freaked out.
She'd given me her email address, so we [Reekles and her parents] sent back an email right back to her and I think they called us either that evening or the next evening and had a chat and invited me and my dad to the offices to sit down and discuss a contract within two weeks."
How she landed a movie deal: "I actually had a meeting with Komixx, the production company that has the [movie] rights to 'The Kissing Booth,' and it was only a couple months after I'd signed the contract with Random House. Because at the time they had a bit more of a partnership going on with Random House and that sort of spread from that. But they were interested. And I had some messages from people on my Facebook page saying that they were agents in Hollywood and they wanted to talk to me about getting the rights and taking it to Hollywood. When I discussed it with Random House, and a couple of other people, as well, the advice that was given was that Hollywood would buy 10 of the same thing and maybe one of them would get made, but then I'd have lost the rights for however long. And so, Komixx was so passionate about it, I couldn't have imagined taking it to anyone else."
Advice for writers starting out on Wattpad: "Write the kind of book you want to read because you're just so much more passionate about it then. But, also, don't be discouraged if you're not getting a huge response immediately. Sometimes it just takes a bit more time. You can be 20 chapters into your book before people really start to notice it and get into it."
Reekles is currently working on her first novel set in Britain, as well as a Christmas story for Wattpad.
Isabelle Ronin (author of "Chasing Red"​)
Why she joined Wattpad: "I wrote in high school. I started writing poetry, short stories, but never a really, really long book like 'Chasing Red.' I didn't start that until I started Wattpad, which was in the middle of 2014.
"I always had a lot of stories on my laptop and I figured one day that there must be some way for me to share them. And I just went on the Internet and found Wattpad.
"I just wanted to post it and I read a couple of stories there but really was just there to post my story. But I started reading stories there and they're really good. They're awesome."
How her book started gaining millions of reads: "Within the first six months of posting it, that's when it started getting popular. It's because of my readers. I believe that without them I would've never finished 'Chasing Red.' It's them promoting my story, creating trailers for it, covers, my readers are the best."
How she landed a book deal: "I was really blessed that I published my story on Wattpad because I had no idea about publishing or the publishing world, I just posted it. I think that when you put your 100 percent in something that you love and you share it with the world, after that, people will just come into your life and help you get all of these things that you don't even know are possible. So that's what happened to me. I just posted to Wattpad and eventually [Wattpad] told me, 'Oh, a couple of publishers are interested in publishing your story,' and when they told me, I was just screaming on the phone. I was just screaming, I could not believe it."
Advice for writers starting out on Wattpad: "Stop worrying what other people would think about your stories. I think the best thing to do is just to write your heart out. Make sure that you pour your heart and soul into it. Just focus on the people who love your stuff, and just write it. People will pick up on the love that you're putting into your work and they will love it, too, eventually."
Ronin is busy promoting the first novel in her "Chasing Red" series, which came out in September, as well as its sequel, "Always Red," which arrives in November. She also plans to finish up two of her stories that are currently on hold on Wattpad.
© Copyright IBTimes 2023. All rights reserved.