AirAsia Flight QZ 8501: Indonesia Dispatches Planes To Look For Missing Plane Amid Reports Of Crash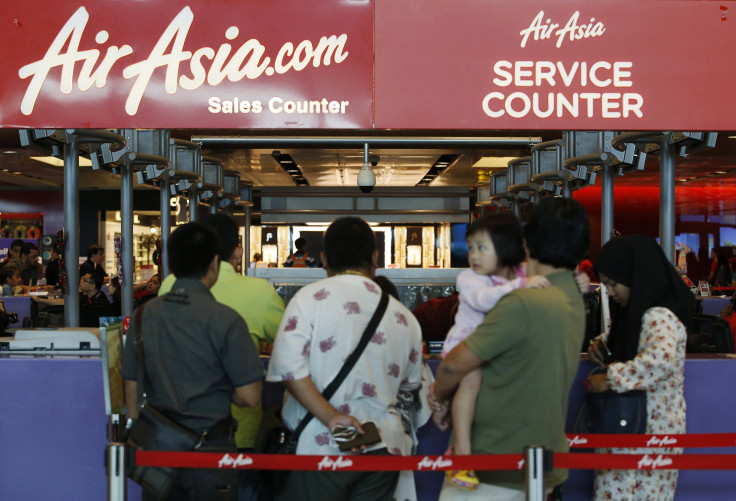 Indonesia's air force has deployed two planes to look for AirAsia Indonesia Flight QZ 8501, which disappeared Sunday morning while flying to Singapore from Surabaya, BBC reported, adding that the search would focus on waters around South Borneo. Meanwhile, there were unconfirmed reports that the plane had crashed.
The Jakarta Post, citing an official from Indonesia's National Search and Rescue Agency, reported that the plane was believed to have crashed in waters about 100 nautical miles (115 miles) from Belitung, which lies roughly halfway between Surabaya and Singapore, the BBC reported. However, an earlier BBC update had cited an official in Surabaya as saying that reports of wreckage were unconfirmed and that the plane was still classified as missing.
"The weather is cloudy and the area is surrounded by sea. We are still on our way so we won't make an assumption on what happened to the plane," air force spokesman Hadi Cahyanto said, according to BBC.
Indonesian air force planes are on their way to the Java Sea, southwest of Pangkalan Bun in Kalimantan province -- around halfway along the flight's expected route -- the BBC reported. However, only about an hour's worth of daylight is left in the search area, which could potentially delay search efforts and reduce the chances the plane can be located soon.
Flight QZ 8502 -- the flight from Singapore to Surabaya -- has been delayed by eight hours even as AirAsia continues to operate other flights, according to reports.
Meanwhile, Airbus released a statement with details about the missing A320-200, which it said was delivered to AirAsia in October 2008, and added: "The thoughts of the Airbus management and staff are with all those affected by Flight QZ 8501."
© Copyright IBTimes 2023. All rights reserved.