Airline Kicked Off Passenger For Taking Sleeping Pill Before Boarding Plane
A Canadian man was kicked off a WestJet flight after the crew said he was too impaired to fly. Stephen Bennett and his family were traveling from British Columbia, Canada, to Cuba on Oct. 13 when the incident took place.
Bennett, who reportedly was recovering from a stroke, said during the layover in Toronto he took a sleeping pill prescribed to him by his doctor. He boarded the flight early and fell asleep in his seat. He was suddenly woken up by a flight attendant who allegedly called him a "medical emergency" and said he had to leave the plane, BBC reported late Sunday.
"It was so humiliating," he told BBC. "Basically, the stewardess became judge, jury and executioner."
Bennett said paramedics arrived and checked his vitals in the terminal and cleared him to fly, but the WestJet flight crew refused to let him board.
The passenger said his doctor had also sent an email ensuring his health for the flight, but the airline did not accept this also and again denied him boarding.
In a comment to Fox News, a representative for WestJet said Bennett was removed for being "under the influence of drugs," not for sleeping, and said the accounts given by the crew "differ significantly" from what Bennett was alleging.
"When our crews observe a guest who is exhibiting signs of not being fit to fly, we will, out of an abundance of caution and in adherence with Transport Canada's regulations remove the guest from the flight. These decisions are not taken lightly, but are made for the safety of the guest in question, other guests on the aircraft and our crews. We regret the inconvenience to our guest when situations like this occur," the airline told Fox News.
Bennet, who had booked an all-inclusive vacation in Cuba, said he had to spend $1,525 on a hotel room and tickets for his wife, his son and himself on another airline after WestJet told them the earliest flight they could be put on was the following week.
"It threw a massive wrench into the happiness [of the trip]," Bennet told the BBC, adding the change in flights cost the group two days of their vacation they had already paid for.
Bennett told BBC he wanted compensation from the airline and an explanation as to why he was kept off the flight despite medical professionals saying he was fit to fly.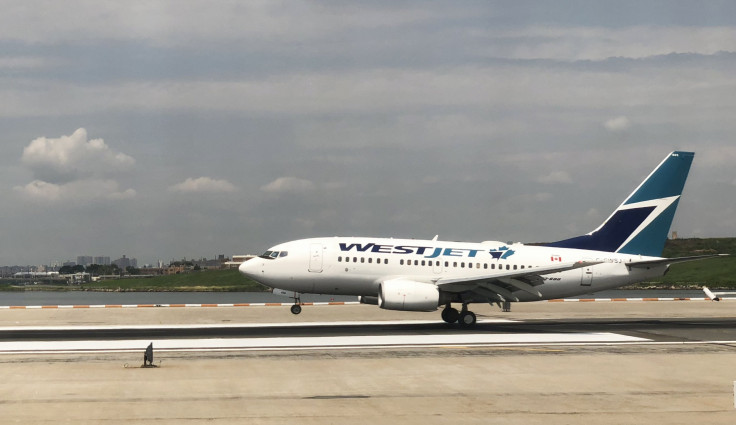 © Copyright IBTimes 2023. All rights reserved.