Aishwarya Rai Bachchan's Baby: Fake Photo of Mother & Daughter Hits Online [PHOTO]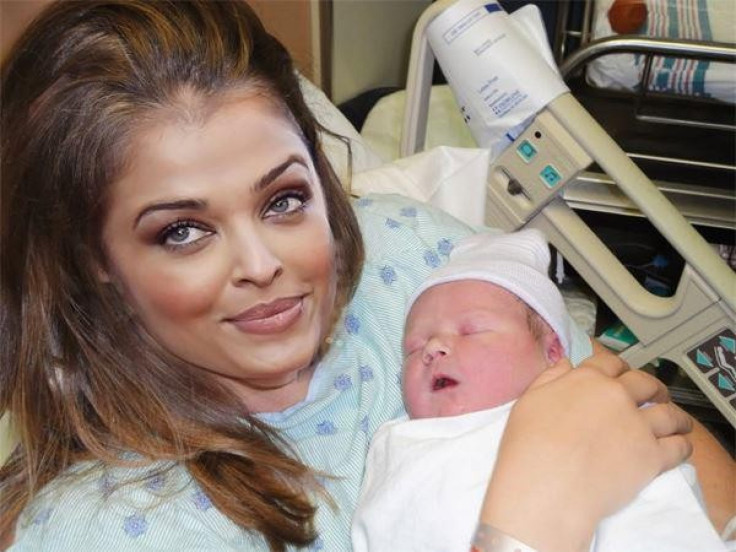 A week ago, people were waiting for Aishwarya Rai's baby and when she gave birth to a baby girl, everyone's attention turned toward the junior Miss World.
Now everyone is waiting for a glimpse of the actress' daughter who is said to be as angelic as her mother.
In recent news, a photo of the actress holding her daughter has surfaced on the microblogging site Facebook.
The photo features the actress in the hospital resting on the bed with her daughter sleeping in her arms. The baby in the photo looks very cute and adorable, but also very Caucasian.
The photo was first reported by One India Entertainment news Web site.
However, the Web site also reported that the photo of Aishwarya is a morphed photograph, and it is clearly noticeable from the face.
The actress is seen with a lot of makeup on her face in the photo, just three days after the childbirth, which is not allowed directly after the childbirth. But then the photo obviously seems Photoshopped.
Actor and grandpa, Amitabh Bachchan, denied on Thursday that any photo of the newly born baby and mom Aishwarya has been made public.
The actor on his Twitter account Thursday said that "T 564 - Many morphed pictures of the 'little one' and with her and her Mother in hospital doing the rounds on the net .. all fake .. !!"
So the curiosity to see the photo of the new member of the Bachchan family still continues.
Also Read:Aishwarya Rai Bachchan's Baby: Beti B not Named Abhilasha, Confirms Amitabh Bachchan
ALSO READ: Aishwarya Rai, Abhishek Bachchan Planning Vacation in London With 'Beti B'?
© Copyright IBTimes 2023. All rights reserved.