Alabama Executions: Doyle Lee Hamm To Be Put To Death
UPDATE: 1:06 a.m. EST- Hamm's attorney released a statement after the announcement that his client's execution will not be carried out on Thursday night.
Harcourt said: "After 2 1/2 hours waiting outside the execution chamber, ADOC cancels the execution. They probably could not find a vein, as we had insisted since July. Unconscionable. Simply unconscionable."
UPDATE: 12:59 p.m. EST- According to some prison officials, Doyle Lee Hamm's execution will not be carried out on Thursday night.
"Insufficient time to prepare inmate for execution," prison officials said. However, it was unclear when the execution will take place.
Original story:
An Alabama killer, who was set to be executed Thursday argued that his terminal cancer and past drug use would make the lethal injection unconstitutionally painful. The Supreme Court bought his argument and issued a temporary stay late on Thursday. However, they denied the stay minutes after agreeing to it.
"The application for stay of execution of sentence of death presented Justice Thomas and by him referred to the Court is denied. The petition for a writ of certiorari is denied," the Supreme Court said in a statement.
Doyle Lee Hamm, 61, was scheduled to be put to death at 6 p.m. EST by lethal injection Thursday evening at a southwest Alabama prison.
Hamm was convicted for the 1987 killing of motel clerk Patrick Cunningham in Cullman, Alabama. Prosecutors stated Hamm shot Cunningham in the head while the clerk was working an overnight shift during a robbery in which $410 was stolen at a Cullman motel.
Hamm was diagnosed with B-cell lymphoma in 2014 and his attorney argued there was indication that the blood cancer had progressed and thus asked for a stay in the execution. But, the state argued that it should proceed with the execution.
Bernard Harcourt, a Columbia University law professor, who represents Hamm, said there was a chance that the lethal injection could lead to a bungled execution, as his client's lymphatic cancer has caused abnormal-sized lymph nodes throughout the body.
"We've passed the point of ghoulish justice," Harcourt told the New York Daily News on Thursday. "We are at the point of human sacrifice."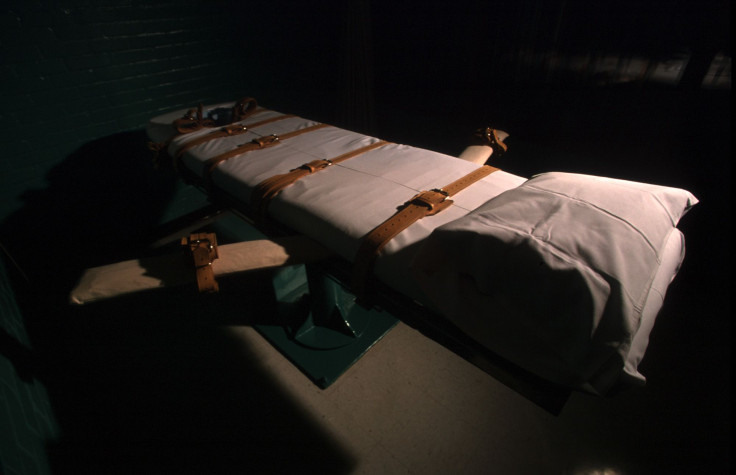 Harcourt wrote in a filing to the 11th U.S. Circuit Court of Appeals that the state had previously denied that his client had venous access problems and the "rush to settle on this creative and novel protocol — simply as a means to execute Doyle Hamm as quickly and cheaply as possible — shows a deliberate indifference to his well-being that violates the Eighth Amendment prohibition on cruel and unusual punishment."
However, the Alabama attorney general's office said that Hamm's execution should proceed. State lawyers argued the inmate's lymphoma has been in remission since 2016 and thus dismissed his claims of elevated pain risk as "hyperbole."
Just minutes before Hamm's execution scheduled on Thursday, the Supreme Court granted him a stay but it denied the stay minutes later. The state agreed to adjust the injection process with the help of an intravenous line that could be connected to Hamm's legs or feet.
"Not only is it different, it's unprecedented, and it's never been done in Alabama," Harcourt said. "It does not protect him from a tortuous death."
On the same day as Hamm's execution, two others were scheduled to be executed in Texas and Florida.
Florida executed Eric Branch shortly after 7 p.m. EST on Thursday. He was set to die for the rape and fatal beating of a college student in 1993.
Texas Gov. Greg Abbott spared the life of Thomas "Bart" Whitaker, by altering his sentence to life without parole. Whitaker faced with lethal injection for masterminding the fatal shootings of his brother and mother in 2003 at their suburban Houston, Texas home.
© Copyright IBTimes 2023. All rights reserved.
FOLLOW MORE IBT NEWS ON THE BELOW CHANNELS