Alaska Earthquake Update, Pictures: Tsunami Warning Canceled, Reports Of Destruction In Anchorage
A 7.0 earthquake rocked Anchorage, Alaska, on Friday morning leaving extensive damage and a tsunami warning, while prompting Gov. Bill Walker to issue a disaster declaration.
The earthquake struck just before 8:30 a.m. local time and was centrally located about eight miles north of Anchorage at a depth of about 25 miles. A series of aftershocks were also reported, including one that registered 5.8.
The earthquake was felt in the city of Fairbanks, which is located 350 miles away.
The U.S. Tsunami Warning Center issued a tsunami warning for areas near the epicenter but the warning was canceled a little more than an hour later.
Anchorage suffered damage to roads, bridges, and building with some shutting their doors for the day, according to reports. Schools were evacuated, and parents were notified to pick up their children, which created chaos and challenges with traffic jams that formed throughout the area, NPR reported.
Many of the roads and bridges have been closed due to the infrastructure damage. The Anchorage Police Department posted on Facebook that the major thoroughfare in the city, Minnesota Ave., had been damaged and prevented access to the Anchorage International Airport.
"It was anarchy," Brandon Slaton, a new resident to Alaska, told the Associated Press. "There's no pictures left on the walls, there's no power, there's no fish tank left. Everything that's not tied down is broke."
The city has closed the airport, but the terminal is still open, and flights are arriving and departing, according to a Twitter post from the airport. The Federal Aviation Administration told NPR that it has issued a ground stop of all flights and has no clear indication of when it will resume flights into the city.
The Trans Alaska Pipeline has also been shut down due to the quake and crews are working to assess any damage, the news outlet said.
The United States Geological Survey estimates that there will be a low number of fatalities based on most of the people in the region living in earthquake-resistant homes. Alaska is the most seismically active region throughout the nation, experiencing six to seven earthquakes a year with at least one in the 7 to 8 magnitude range, according to the Alaska Seismic Hazards Safety Commission.
Small quakes are a regular occurrence for Alaska with more than 1,000 occurring every month. The state experienced the most powerful earthquake in the Western hemisphere in 1964. It registered 9.2 magnitudes and had an epicenter of 75 miles east of Anchorage, according to the Alaska Seismic Hazards Safety Commission.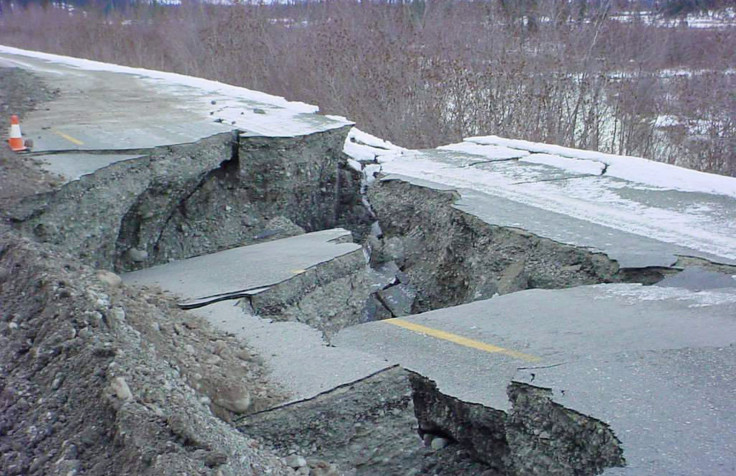 © Copyright IBTimes 2023. All rights reserved.