Alec Baldwin Was Done Playing Trump On 'SNL', But Changed His Mind For This Reason
Last week, actor Alec Baldwin told USA Today that he is "so done" with playing polarizing president Donald Trump on "Saturday Night Live" going forward. The TV star referenced multiple reasons behind this decision, but ranking high among them was how much he was missing out on at home due to his commitment to the long-running sketch comedy show.
Stating that he had "worked minimally" since his son was born last year, Baldwin went on to say, "But the party's over this fall and I'll be traveling. 'SNL' just crushes my weekends, and now my weekends are going to become much more precious to me because that's time with my kids."
Additionally, he admitted that he didn't have a lot invested in his Trump impersonation and asked someone to convince Lorne Michaels to replace him. It also appeared that the role had lost its luster to Baldwin, as he stated that back in 2016 and 2017 when the sketches were just beginning that they seemed "fresh" when the ratings were good.
This unfortunate series of events left fans asking themselves who besides the "30 Rock" showman could successfully hold down the role. Melissa McCarthy? Dana Carvey? Kate McKinnon? Turns out we won't need any of those talented humans to take over because early on Monday, Baldwin did an about-face in a tweet.
The referenced CNN piece described the barbed jabs that had transpired between the president and the beloved actor. It also asked, "... has Trump succeeded in diminishing the visibility of the show by possibly driving out an award-winning actor who will be replaced by someone less known?"
No official word on whether or not Baldwin will, in fact, return to "SNL," but the show doesn't return until this fall, so he has some time to make up his mind.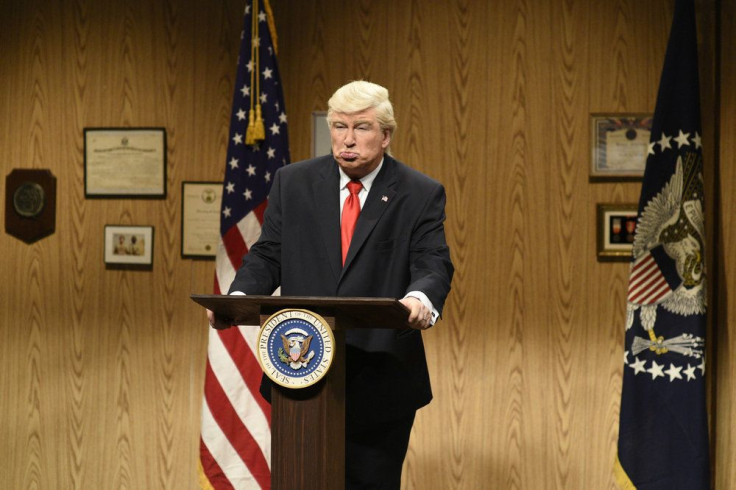 © Copyright IBTimes 2022. All rights reserved.
FOLLOW MORE IBT NEWS ON THE BELOW CHANNELS