Alec Baldwin Defends Kathy Griffin As Sarah Palin Slams Controversial Donald Trump Photo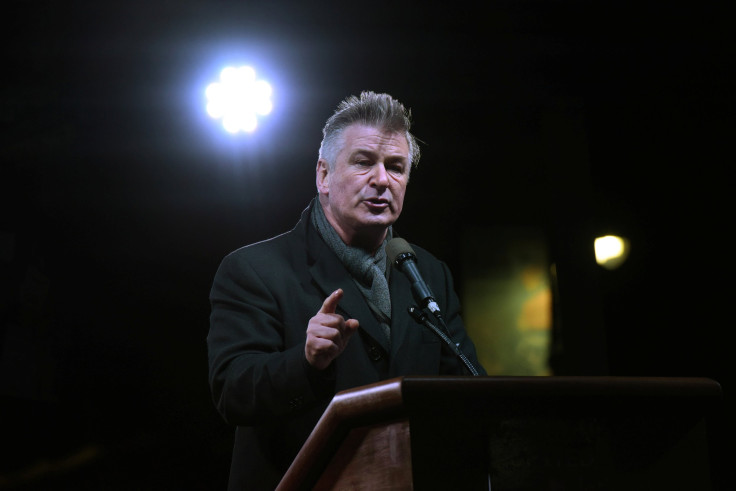 Alec Baldwin recently came to Kathy Griffin's defense after the latter was axed by CNN for posting a fake decapitated head of President Donald Trump.
Baldwin, who played the role of Donald Trump in "Saturday Night Live!" skits last season, tweeted Griffin in a consoling manner. The actor reminded the comedian that he was in her position several years ago when he joked about then-representative Henry Hyde on Conan O'Brien's talk show.
Read: Jim Carrey takes Kathy Griffin's side in the Donald Trump photo controversy
In his lengthy tweet, Baldwin recounted how none of the guests or the people behind "Conan" thought his joke was harmful. However, members of the GOP insisted that he was trying to threaten Hyde. Towards the end of this tweet, the actor even called Trump "senile" and claimed that all the president has are Twitter fights.
Last week, Griffin starred in a photo shoot by celebrity photographer Tyler Shields where she was pictured holding a fake decapitated head of the President of the United States. Griffin and Shields posted the snap on their respective social media accounts, and both were criticized by the public, as well as celebrities and Trump himself.
Immediately after receiving flak on social media, Griffin released an apology video, where she acknowledged that she made a mistake in posting the picture of Trump. However, the apology didn't work for CNN, who decided to cut ties with the comedian and fired her as the host of their New Year's Eve program.
Meanwhile, American politician Sarah Palin wasn't moved by Griffin's apology either. On her Facebook account, Palin said that Griffin personally attacked her own children in the past. "The liberal 'star' had attacked my teenage daughters for so long – first Bristol then, inexplicably, giddily announced she would 'go directly after Willow Palin' despite Willow's young age and innocence in doing anything to earn the wrath to his attacker," she wrote.
Palin was also not amused when Griffin claimed that she was the real victim in the issue. The politician went on to accuse the comedian of crying crocodile tears during her recent press conference. She concluded the lengthy post with the statement, "Suck it up cupcake."
© Copyright IBTimes 2022. All rights reserved.
FOLLOW MORE IBT NEWS ON THE BELOW CHANNELS