Alexis Arquette Male Gender Pronouns: Why Did Brother And Ex-Boyfriend Use Him/He?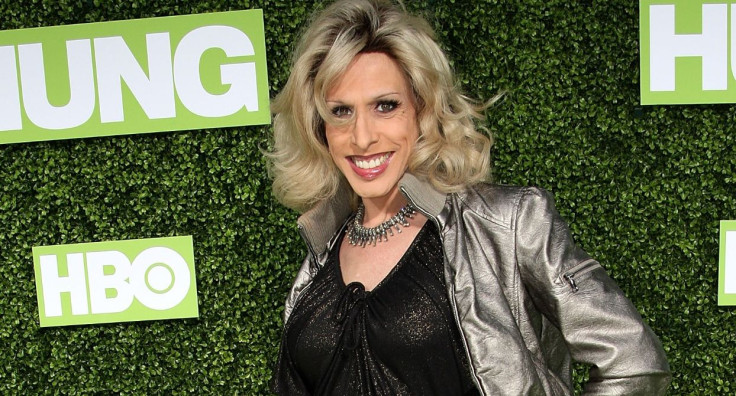 Actress and transgender activist Alexis Arquette transitioned to a woman in her late thirties, so why did her brother, Richard, and ex-boyfriend, Ryan Black, refer to her with male pronouns? It's especially confusing for some, considering sister Patricia referred to Alexis with all female pronouns in the family's press release about Alexis' death Sunday.
GLAAD, formerly the Gay & Lesbian Alliance Against Defamation, encourages the media to be cautious of "pronoun confusion": "Ideally a story will not use pronouns associated with a person's birth sex when referring to the person's life prior to transition. Try to write transgender people's stories from the present day, instead of narrating them from some point in the past, thus avoiding confusion and potentially disrespectful use of incorrect pronouns."
The Associated Press Stylebook writes reporters should: "use the pronoun preferred by the individuals who have acquired the physical characteristics of the opposite sex or present themselves in a way that does not correspond with their sex at birth. If that preference is not expressed, use the pronoun consistent with the way the individuals live publicly."
So if Alexis transitioned to a female more than a decade ago, why is there confusion about her gender? Lesser known to the public, Alexis became more fluid about her gender later in life. In fact, she said she was "not transgender anymore" when Caitlyn Jenner came out last year.
"She was like, 'Yeah, sometimes I'll be a man, sometimes I'll be a woman. I like to refer to myself as gender suspicious,'" her brother, David Arquette, said on "Kocktails with Khloé" in February.
David was confused. "I said, 'You're my sister and brother?'" he recalled asking. "[Alexis] said, 'It depends on how I'm dressed.'"
Alexis believed there was only one gender after death. "In the days leading to her death, she told us she was already visiting the other side, and that where she was going, there was only one gender," Patricia wrote in the family's press release. "That on the other side, we are free from all of the things that separate us in this life, and that we are all one."
Alexis documented her transition in the film, "Alexis Arquette: She's My Brother." It premiered at the 2007 Tribeca Film Festival. She is best known for her roles in "Pulp Fiction," "The Wedding Singer" and "Bride of Chucky."
Rumors swirled that Alexis died from complications related to AIDS, but the family has not confirmed her cause of death.
Follow me on Twitter @mariamzzarella
© Copyright IBTimes 2023. All rights reserved.