Alexz Johnson Dissects Controversial 'Instant Star' Series Finale, Reveals Revival Idea
"Degrassi: The Next Generation" had countless fan-favorite relationships during its run from 2001 to 2015, but it was the central romance of its sister Canadian drama, "Instant Star," that really earned the diehard fans. Ten years after the series finale, which was in June 2008 for American viewers and August 2008 for Canadian fans, it's time to dissect the end of the show with star Alexz Johnson, who played Jude Harrison.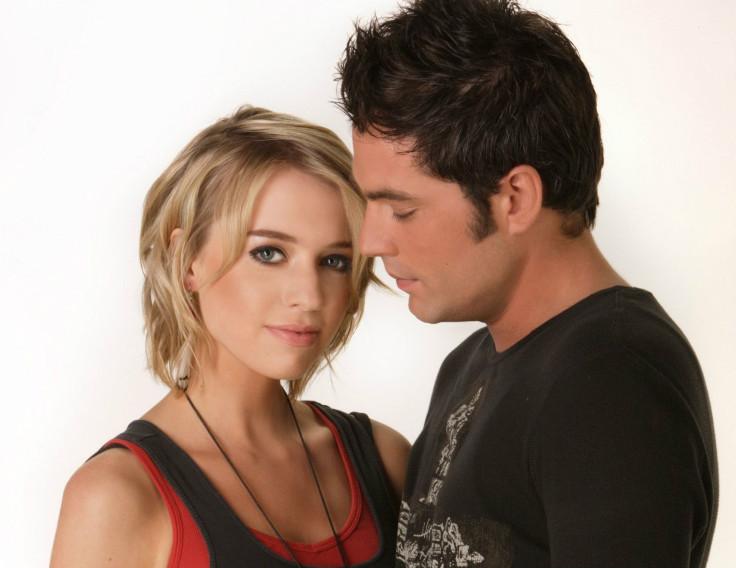 The show, which was created by "Degrassi" co-creator Linda Schuyler and co-executive produced by "Degrassi" EP Stephen Stohn, ran from 2004 to 2008 and focused on teenager Jude after she won a record deal from a singing competition. She had to balance school, he relationship with her sister Sadie (Laura Vandervoort) and friends with her new life as a rookie recording artist. Complicating matters even more, her producer was none other than former boyband member Tommy Q (Tim Rozon), who she instantly started to fall for. The two had a star-crossed, will-they-won't-they romance of sorts over four seasons, with it all coming to an end in the series finale when Jude ended her engagement to Tommy and headed off to London.
Fans were angered after watching the intense relationship blossom between the two of them for four seasons, only to have it come crumbling down in the finale. Johnson, though, has a different outlook on the way it all went down.
Keep reading to find out what Johnson thinks about the "Instant Star" series finale, if she thinks Jude and Tommy (aka Jommy) would be endgame and if she wants to revive the show.
International Business Times: Many fans were upset with how the show ended. What did you think of the finale?
Alexz Johnson: I thought it was great because I feel like you have to do what your heart tells you to do, and I feel like love is the most important thing. But sometimes, you know, I feel like you need to have experiences, and you need to fail and you need to do the wrong things to know what's right. I feel like Jude needed to be independent, and I feel like she needed to just break free. I feel like she needed to take the risk and take the jump. I think that, in the end, will always lead to — it's the truth, it's the right thing to do.
I think it's rad. I think Jude was just like, 'I love you and I want to be with you, but I need to do this at my age, and I need to do this right now because this is my chance, and fate is on my side. We'll see where I am in 10 years, but, at least, I'll know that I jumped.' And she won't have any regrets.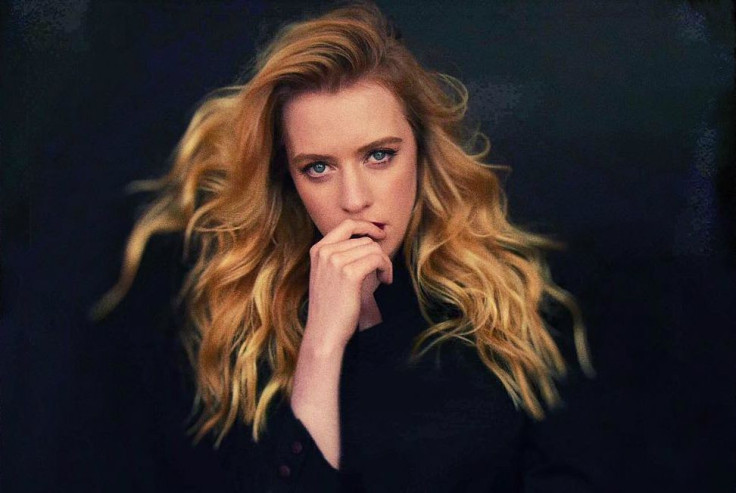 IBT: Now that it is 10 years later, would you want to revive "Instant Star"?
Johnson: Oh, yeah, that would be awesome. I totally would revive the show. I think that would be incredible. I mean, even just being — the experiences I've had being on the show, being signed to two major record deals, touring [all over], being an indie artist, surviving as an indie artist, putting out material, living in Brooklyn for seven years, I feel like I could bring so much art...it would be so rad. I think it would actually be an interesting time to do it. So, I'm all for it.
IBT: Do you think Jude and Tommy would've found their way back to each other?
Johnson: Probably. Just because it makes such good TV. They can't not. It's like what every Shakespearean play is about.
IBT: Why do you think viewers were so invested in their relationship?
Johnson: It was exciting for people to watch this young girl fall in love with a producer. It's such a classic industry story. It's forbidden, it's like ahh, and I feel like…Jude kind of really makes people root for it. Because everything was working against Jude and Tommy. So, I feel like all those things put together, and the writing being so great, it just made it work.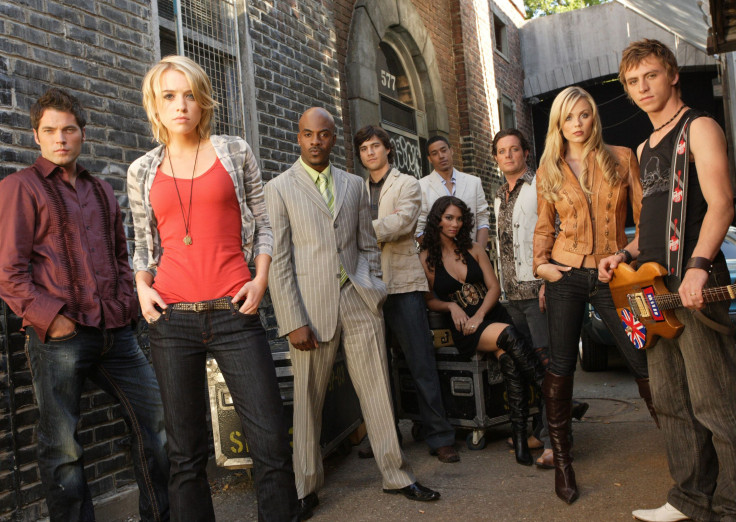 IBT: What do you think the characters are up to all these years later? Where would the show pick back up?
Johnson: Oh man, [I think] Jamie [Kristopher Turner] would have his own record label. And I think probably…Darius [Wes Williams] would probably be like Simon Cowell of the reality TV show world. I feel like Tommy Q would probably still be producing, but [with] really quality artists. I feel like Jude would have been touring and playing music and probably, maybe had a kid, somehow. Maybe a very Joni Mitchell thing. Like some story that could — who knows, I think she would've just kind of gone with the wind, and then maybe just finally came back to America. She decided to come back, maybe her dad was sick or something. She came back to America, and that's where I think it would be.
And then I think that...Tommy and Jude should be on the panel of judges, and then they should have the show be focused on the new Instant Star, that Jude kind of mentored.
IBT: Revivals are so popular now, do you think this could ever actually happen?
Johnson: Yeah, they are. People like that now.
I think people become very nostalgic. People like to go back, especially when the cast is still around. I think it would be a smart move to be honest, and I think "Instant Star" was a great show to be a part of.
You can stay up-to-date with Johnson's career by following her on Twitter and Instagram, as well as checking out her music on streaming platforms like Spotify.
FOR FREE to continue reading
✔️ Unlock the full content of International Business Times UK for free
offer available for a limited time only
✔️ Easily manage your Newsletters subscriptions and save your favourite articles
✔️ No payment method required
Already have an account?
Log in
© Copyright IBTimes 2023. All rights reserved.