How 'Cheetah Girls' Paved The Way For Disney Channel's Future Musical Movies
Long before Disney Channel's current musical movie franchise, "Descendants," stepped on the scene and started breaking viewer records and selling massive amounts of soundtrack albums, "The Cheetah Girls" did it all first.
Adapted from the book series of the same name by Deborah Gregory, "The Cheetah Girls" premiered on 15 years ago on Aug. 15, 2003, becoming the network's first musical Disney Channel Original Movie. The iconic movie, directed by Oz Scott, starred Raven-Symoné (Galleria), Adrienne Houghton (Chanel), Sabrina Bryan (Dorinda) and Kiely Williams (Aqua) as four high school friends trying to make their girl group dreams come true.
The movie not only holds its place in DCOM history as the first of its kind but also as the reason why all the subsequent hit movies in the genre were made in the first place. Disney Channel realized with "The Cheetah Girls" that its viewers enjoyed, and craved, this type of content. The movie and its stars acted as "guinea pigs" for the network, Bryan told International Business Times, as they worked to figure out how big the franchise could grow. And how they could possibly replicate it for future musical DCOMs to come.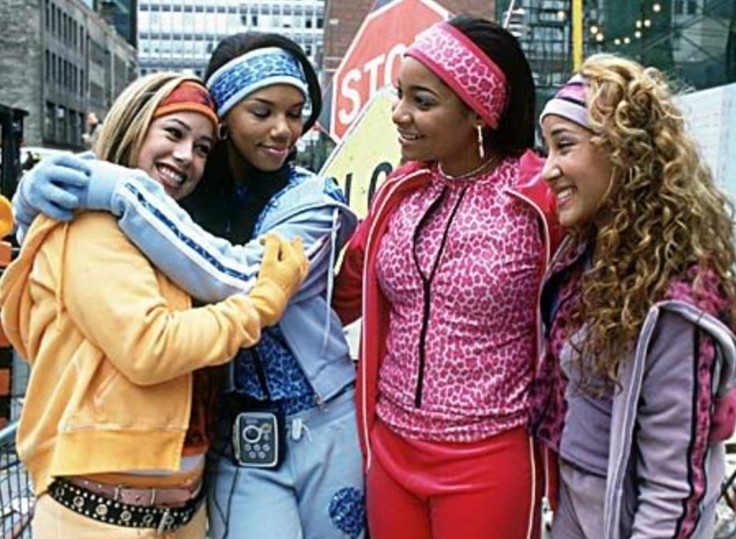 "You look at like 'High School Musical,' and for us, I think what was always so fun is that we paved the way," Bryan told IBT. "We really were the ones [where Disney kind of went], 'Oh, that didn't work.' And they'd change it for the next thing."
Williams echoed that thought, explaining to IBT that "it was kind of like a test" and no one really "knew what was going to happen or how it was going to turn out." It was only after they got the huge response they did that Disney realized they needed to keep going and that there was "a huge market" for it.
Essentially, the phenomena of "High School Musical," "Camp Rock," "Teen Beach Movie" and "Descendants" exist because "The Cheetah Girls" made it possible. It premiered to 6.5 million total viewers, making it the highest rated original movie on basic cable in many categories, including Kids 6-11, Tweens 9-14, Girls 6-11 and Female Tweens 9-14. Those were the markets Disney Channel cared about and they were loving the movie.
"It was amazing, it just took off," Bryan told IBT. That it did, and Disney was not prepared.
"The soundtrack was almost not going to happen," the actress revealed. "Our contracts were for the movie, so we had to go back in and do different signage for the actual soundtrack music…Basically, the producer, Debra Martin Chase, came to the channel and was like, 'We have this original music, and it's good. It goes with the movie.' She really pushed to make it a soundtrack."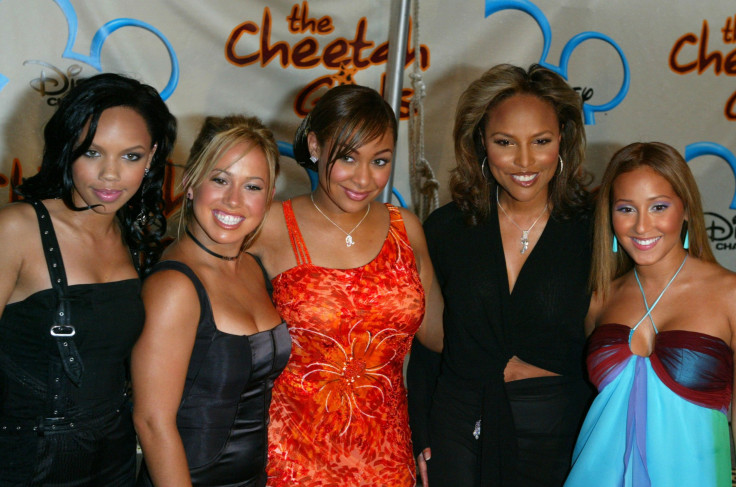 The contract issue was solved and the soundtrack moved forward, releasing a few days before the movie itself came out. Disney wasn't sure fans would be interested in picking up copies, but, it turned out, they had absolutely nothing to worry. Even though they didn't promote the soundtrack, according to Bryan, the CDs flew off the store shelves and production had to be ramped up.
"It was not really something — the channel had never put out a soundtrack for any of their DCOMs because they had never done a musical before," Bryan said. "They just put them out to see how it would do, and they just flew off the shelf. So basically, the channel was just like, 'Oh my God.' They just weren't ready for it. They didn't realize that it would be such a big thing."
The album, which included songs like "Cheetah Sisters" and "Cinderella," went on to become certified as platinum — twice over. From there, Disney kept testing the waters to see just how big of a brand they could build out from this first musical movie. Houghton, Bryan and Williams were asked to sing a cover of "I Won't Say (I'm in Love)" as The Cheetah Girls for the network's collaborative CD, "Disneymania 3." Raven-Symoné, who was starring as the lead of Disney's "That's So Raven" at the time, was already committed to the project for a solo song.
The opportunities for the girl group and the franchise to grow only kept coming after that. The girls filmed a live DVD special of them performing the cover at Disneyland, and, after an overwhelming crowd response, they were asked to record a Christmas album.
"We were kind of becoming a real music group and were like, 'OK,'" Bryan said. "So, we did a Christmas album. And then they're like, 'This is so good. We want to do a Christmas tour, would you guys be interested?' We were like, 'OK,' and we went on a Christmas tour."
While she enjoyed getting to go out on this first "Cheetah Girls" tour, it wasn't a problem-free affair. This was the first time that Disney had really sent out an act like this on the road because everything about "The Cheetah Girls" was a new experience for them. "So, we had issues," Bryan said. "Parts of our set broke down on our tour. On the road from LA, our last rehearsal, to the first venue in Texas, [the set] legitimately broke while it was in the truck. We were all kind of learning as we went."
Still, Williams shared that though they were only on tour for a few weeks and had issues, the "great response [they got] really solidified the singing group, not just the musical."
It was later in this tour that the girls found out they'd be doing "The Cheetah Girls 2," which ended up premiering to 7.8 million total viewers when it came out on Aug. 25, 2006. This sequel movie beat out the viewership of the first "High School Musical," which released earlier that year to 7.7 million total viewers.
The success of the franchise continued to shape Disney's DCOM plans, as well as its plans for "The Cheetah Girls," specifically. With the second movie came another tour for the now-very-real girl group. "And then that's kind of how it kept happening," Bryan said. "They kept seeing the response from the audience and the need and the desire from the fans and they kept asking us and we kept saying yes."
"The Cheetah Girls" was an experiment for Disney Channel, and it was a very successful one. It paved the smooth road to success that musical DCOMs are still speeding down now, 15 years later.
© Copyright IBTimes 2023. All rights reserved.