Alibaba's Burgeoning Media Empire Is Starting To Look A Lot Like Amazon's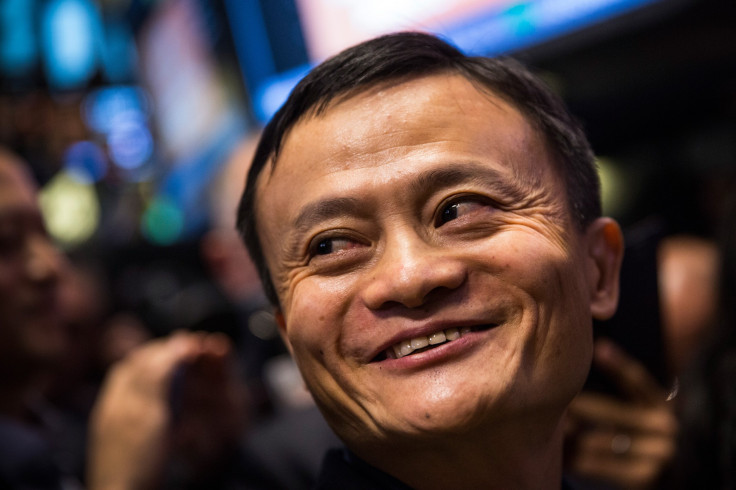 Alibaba Group founder Jack Ma, China's richest man, has often been compared to Amazon's Jeff Bezos as the kings of e-commerce in their respective countries. But despite the success of their internet businesses turning both men into billionaires many times over, they seem determined to build media empires, as well. And Ma's blueprint looks a lot like Bezos'.
After establishing its dominance in online shopping, Amazon developed its own online video-on-demand service and has invested heavily in original programming, such as the critically acclaimed series "Transparent." In 2013, Bezos personally bought the Washington Post for $250 million, and optimized it for Amazon devices like the Fire Tablet. Last year, Alibaba scooped up one of China's biggest online video companies, Youku Tudou, last year and also has established its own film production company. Early Friday, Ma followed suit on the venerable newspaper front.
Alibaba announced it has agreed to acquire the South China Morning Post, a 112-year-old English-language paper that's highly influential in the region despite its circulation of about 110,000. Financial terms were not disclosed. While it's been criticized for soft-pedaling certain issues — particularly in recent years — the SCMP has been willing to address others such as human rights and Tiananmen Square anniversaries that the mainland China press won't touch.
But that might change, the New York Times reported, as Alibaba Vice Chairman Joseph Tsai said he'd like to present a different picture of China than what currently is reported in the Western press. Tsai denied any plans to censor the editorial side, but Ma has spoken often about the need to improve perceptions of China by Western audiences — exactly the SCMP's target market. Bezos hasn't appeared to meddle in the Washington Post's reporting, but then again, he's not trying to burnish the U.S. image for business reasons. Bezos has instead focused on growing the Washington Post's digital traffic — something in which Ma also appears interested as he already has said he'll get rid of the SCMP's strict paywall.
Gil Luria, who covers Alibaba for Los Angeles brokerage Wedbush Securities, says while the newspaper deal fits in with Alibaba's acquisition strategy, its potential as a vehicle to boost China's image shouldn't be overlooked.
"Beyond adding content and distribution, I also suspect the acquisition may have something to do with managing perceptions of China to the rest of the world," he said in an email to International Business Times. "SCMP has an important English-language publication at a time where many people outside of China are looking for good sources of information on China."
Movie Moguls
The SCMP deal wasn't Alibaba's only major media announcement of the day. Earlier Friday, Ma, Chinese film company Huayi Bros. and Chinese tech conglomerate Tencent Holdings agreed to form a new Hong Kong-listed firm to produce movies for local and international markets.
Alibaba Pictures, the conglomerate's filmmaking arm formed when the company acquired a controlling stake in ChinaVision Media Group last March, invested in "Mission: Impossible — Rogue Nation" earlier this year and is currently working on a sequel to Chinese film "Journey to the West: Conquering the Demons." And Alibaba owns about 8 percent of Huayi Bros., a Chinese studio that struck a three-year deal with LA's STX Entertainment earlier this year to co-produce and distribute as many as 15 movies a year.
Alibaba Pictures announced plans in June to raise about $1.6 billion by selling stock to finance future deals, and later that month, the company signed a deal to lease space in Pasadena, California, giving it a physical presence just a few miles from Hollywood.
Amazon is better known for its TV series than its movies, but its in-house production arm, Amazon Studios, announced in January it would begin producing movies for both theatrical release and streaming online. Spike Lee's "Chi-Raq," released last week, was its first original movie.
Alibaba has also followed Amazon into television and online video. Last April, the company and a private equity firm controlled by Ma bought Youku Tudou, and in February, Alibaba made a deal with Shenzhen Media to produce TV dramas that will include prominent product placements and advertisements for products sold through Alibaba's e-commerce channels.
The next step could be the biggest though, as Ma has indicated he potentiall is interested in buying a movie studio. That would be a departure from Bezos' blueprint — so far. But Ma wants to change the way we think about China, and the best way to use Hollywood diplomacy might be to go right to the source. And like Bezos, he can now distribute that content in theaters, online, over cable and now, in print.
© Copyright IBTimes 2022. All rights reserved.
FOLLOW MORE IBT NEWS ON THE BELOW CHANNELS