'The Alienist' Season 1 Spoilers: Episode 7 Synopsis, Trailer, Sneak Peek Released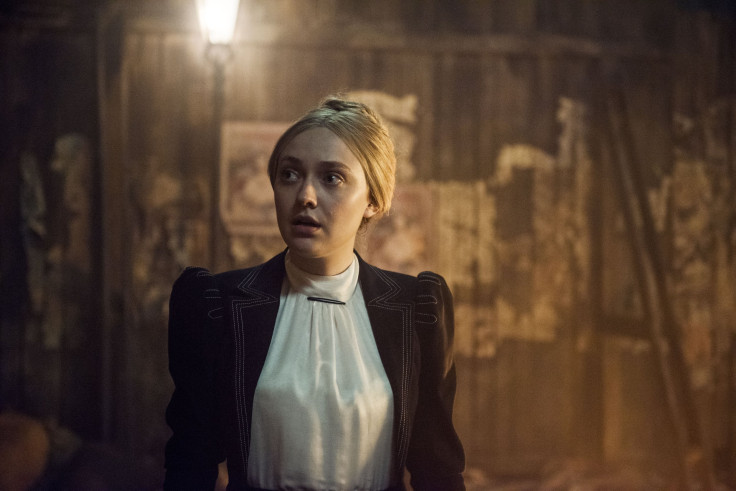 Sara's dark past surfaces in the next episode of "The Alienist."
According to the synopsis for Season 1, episode 7 of the TNT series, Sara (Dakota Fanning) visits a hospital and is forced to confront her past.
In a sneak peek from the episode, Sara enters the psych ward of the medical facility and is greeted by a line of women strapped into chairs. Sara tries to hold back her tears as she walks down the hall. And at some point in the clip, a patient calls Sara's attention and asks her to help her.
"Help me," the woman tells Sara. "I'm not crazy. Help me."
Although Sara looks very concerned about the woman, Sara isn't able to utter a single word as a hospital staff advises her to hurry up.
As revealed earlier on the series, Sara lost her mother when she was very young. And in her late teens, her father died of suicide. Sara had a nervous breakdown following her father's death and that led her to be admitted to a sanitarium. After being healed from her affliction, Sara entered the New York City Police Department as a secretary to Theodore Roosevelt (Brian Geraghty), becoming the first woman to serve in the police department.
Also in the episode, Byrnes (Ted Levine) and Connor (David Wilmot) plot against Kreizler (Daniel Brühl) and his team. In the trailer for the installment, Byrnes confronts Kreizler and John (Luke Evans) about their clandestine efforts to solve the string of murders in the city.
"You are subverting the law," Byrnes furiously accuses Kreizler.
Defending what they do, Kreizler tells the retired NTPD police commissioner that their team's "only concern is that of seven dead children."
Also in the trailer, a mysterious man warns Kreizler about the dangers that come with hunting the serial killer. "You're finding a monster, doctor. And if you're not careful, that would devour you," the man tells the criminal psychologist. At the end of the clip, another mysterious man attacks John from the back.
Elsewhere in the episode, detectives Marcus (Douglas Smith) and Lucius Isaacson (Matthew Shear) work on a clue.
"The Alienist" Season 1, episode 7, titled "Many Sainted Men," airs on Monday, March 5 at 9 p.m. EST on TNT.
© Copyright IBTimes 2023. All rights reserved.