'The Alienist' Season 1 Spoilers: Episode 9 Synopsis, Trailer, Sneak Peek Released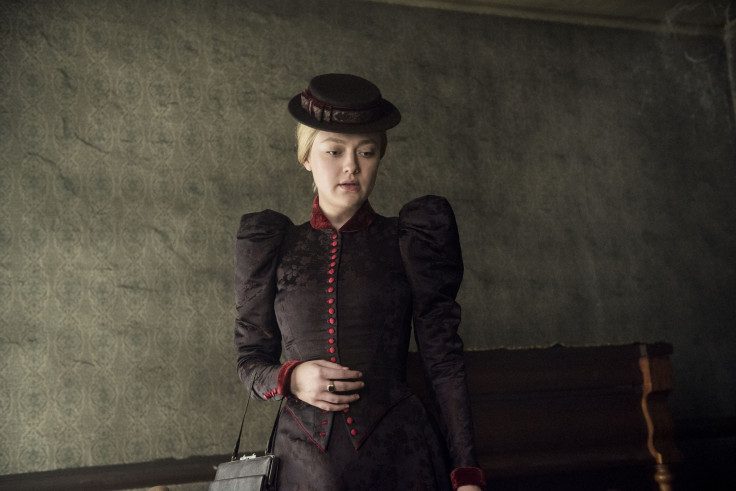 Despite the recent horrible incident at Kreizler's house, Sara encourages the team to move forward with the investigation in the next episode of "The Alienist."
According to the synopsis for Season 1, episode 9 of the TNT series, Sara (Dakota Fanning) pushes the team to forge ahead as Kreizler (Daniel Brühl) mourns the loss of Mary (Q'orianka Kilcher).
In a sneak peek from the hour, Moore (Luke Evans) informs Sara that Kreizler is no longer interested in continuing the investigation.
"I'm afraid it's no use. I've spoken to Laszlo and he won't or can't change his mind," Moore tells Sara after the latter seemingly asked Kreizler to go back to the murder probe following Mary's horrendous death.
When Sara says that the team has to continue without Kreizler, Moore tries to stop her plan, suggesting that she only wants to catch the serial killer to prove her place in the New York Police Department.
"Please don't insult me," Sara tells Moore. "Do you honestly believe I'm doing this to advance myself? I'm doing this because I want to sleep soundly again. What happens when the next boy is killed?"
Sara goes on to say that it's impossible for her to walk away from the investigation, and notes that she completely understands why Kreizler decided to quit. "Dr. Kreizler's withdrawn because he's been hurt. He's badly as anyone can be," Roosevelt's (Brian Geraghty) secretary explains. "But we have a duty to go on."
When Moore points out that they don't have the knowledge or the know-how to continue the investigation without Kreizler, Sara reminds Moore that they a suspect, and that's enough for them to carry on with the probe. "I believe Japheth Dury killed his parents and a man name George Beecham," Sara says. "He [then] took his name or part of it, and became John Beecham. All we have to do is find him."
Unfortunately, Sara's decision to continue the probe puts her in the crosshairs of Connor (David Wilmot) and Byrnes (Ted Levine), who are both desperate to stop the team from catching the murderer.
In the trailer for the hour, Connor confronts Sara about their continued investigation. "So you're trying to be a detective? Are you Ms. Howard?" Connor asks. When Sara tries to walk out on him, Connor quickly grabs her by the arm and pins her to the door.
Do you think the team can find the serial killer without Kreizler leading them? Sound off in the comments section below!
"The Alienist" Season 1, episode 9, titled "Requiem," airs on Monday, March 19 at 9 p.m. EDT on TNT.
© Copyright IBTimes 2023. All rights reserved.