Alleged Boogaloo Boy Accused Of Planning To Incite Riots In Las Vegas Charged With Child Sexual Exploitation
KEY POINTS
Stephen Parshall was charged with one count of child sexual exploitation after photos of alleged child pornography were found on his phone
One of the victims, whose name was not released, said the abuse by Parshall began when she was 10
Parshall is one of three men with alleged ties to the right-wing group the 'boogaloo boys' accused of planning to incite a riot during the Las Vegas Black Lives Matter protests
A man accused of having ties to the right-wing Boogaloo Boys group has been charged with child sexual exploitation, adding to the list of charges he already faces for an alleged plot to incite a riot during the Las Vegas Black Lives Matter protests.
Stephen Parshall was charged Wednesday after investigators said they found several images of child pornography on Parshall's phone. Investigators said they spoke with one of the victims in the photos, who said she was sexually abused by Parshall since she was 10 years old.
Parshall could be sentenced to between 15 and 30 years in prison and fined up to $250,000 if found guilty on the single charge of exploitation.
Parshall, a U.S. Navy veteran, has been in custody since his arrest on May 30 in Las Vegas during the initial wave of Black Lives Matter protests across the U.S. He was arrested with two other men who were being monitored by the FBI since April after receiving information the men were planning a terrorist attack somewhere in the U.S.
The other suspects were identified as Army Reservist Andrew Lynam and Air Force veteran William Loomis.
The FBI said their original alleged plot involved firebombing a power substation in Las Vegas using the Black Lives Matter protests the week of May 30. This would serve as a distraction for local police while the three would try to incite a riot within the city. However, these plans were dropped in favor of simply taking several Molotov cocktails to one of the Vegas protests and inciting a riot outright, officials alleged.
"They wanted to use the momentum of the George Floyd death in police custody in the City of Minneapolis to hopefully stir enough confusion and excitement, that others see the two explosions and police presence and begin to riot in the streets out of anger," court documents said.
Previous charges against the trio included conspiracy to damage and destroy by fire and explosive and possession of unregistered firearms, that is, a destructive device.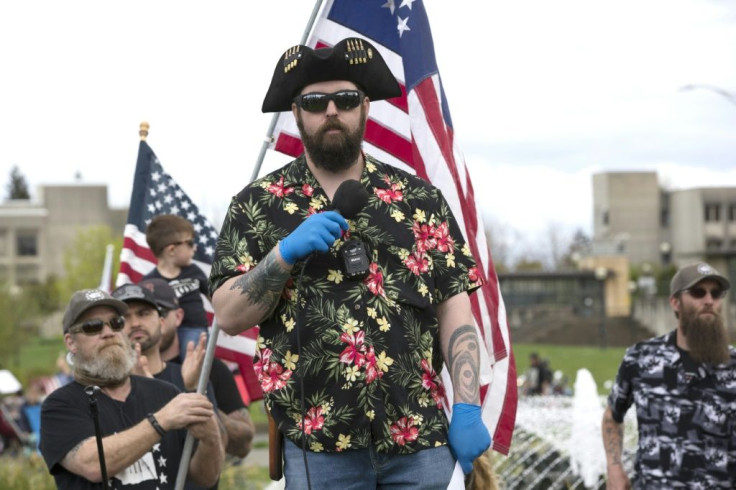 © Copyright IBTimes 2023. All rights reserved.