Allison Janney Breaks Silence On Anna Faris' Exit From 'Mom': 'Huge Loss'
KEY POINTS
Allison Janney felt that Anna Faris' exit from "Mom" is a huge loss for the show
Jaime Pressly said Faris' character isn't gone, but they would surely miss their former co-star
Mimi Kennedy said Faris was funny and witty on the set of the series
Allison Janney and her "Mom" co-stars got candid about Anna Faris' exit from the sitcom and the lead star shared what she missed on the set after her partner's departure.
Janney and her castmates Kristen Johnston, Jaime Pressly, Mimi Kennedy and Beth Hall spoke with Entertainment Tonight about "Mom" Season 8 on Friday. It would be the first season without Faris. Janney and Faris played the lead mother (Bonnie) and daughter (Christy) characters in the series.
"It's a huge loss for the show to not have Anna because she was part of creating a character, Christy, that everyone fell in love with, who was so lovable and warm and gullible and funny and we will miss her so much," Janney told ET.
"I think I'll miss the most, for me, the relationship between Bonnie and Christy, even though that will still continue. But she won't be present. That's what I'll miss."
Janney's co-stars also talked about missing Faris. For Pressly, Farris is still part of the show because they still talk about her character. They still hear her name, so as far as they are concerned, Christy is not gone.
However, since they had been with Faris for several years, they couldn't help but miss her. As her friend, they had nothing but love and support for Faris' new venture. "So we're happy for her and we miss her no matter what," Pressly added.
Meanwhile, Kennedy recalled how smart and enjoyable it was to talk to Faris especially since her dressing room was next to Faris'. Hall also recalled how encouraging Chris Pratt's ex-wife was on set.
"She was also very funny and very witty and I'm going to miss that because as we walk to the end of the hall, there would be one quip at the end of the night and I generally entered my dressing room laughing," Kennedy said.
"The thing about Anna was she was always so encouraging. If you were funny, if you did a great scene, she was always the first one to compliment you and tell you how well it went. That was always great about her," Hall added.
In September, many were surprised when Faris announced her exit from "Mom" ahead of the show's eighth season. The "Scary Movie" star said she wanted to pursue new opportunities.
Meanwhile, Warner Bros. Television, CBS and Chuck Lorre Productions confirmed Faris' exit and announced that they had no plans to recast her character in the next seasons because Faris was their only choice to play Christy's character.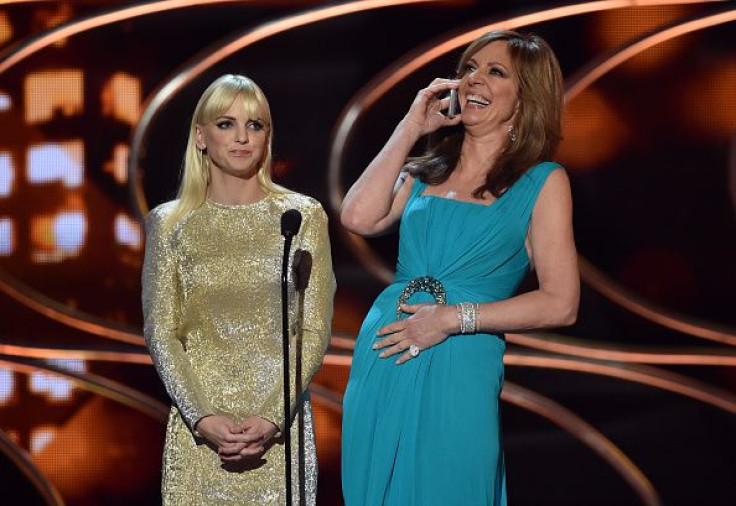 © Copyright IBTimes 2022. All rights reserved.
FOLLOW MORE IBT NEWS ON THE BELOW CHANNELS