Alyssa Milano Celebrates 50th Birthday With Make-Up Free Snap: 'Happy To Be Here'
Alyssa Milano happily turned 50 this week and shared her joy in a reflective post on Instagram.
"This is 50. No filter. No touching up. No makeup," the "Charmed" star wrote Monday, alongside a selfie of her makeup-free face.
"I will spend this day, the same as every day. I will move a little, love a lot, be of service, and count my blessings. I'm happy to be here. Right here. Right now. In this time. In my time. In your time. There's still so much to look forward to! And you know what? It's even been okay to look back where I've been, where I came from, how far I've come, who came into my life and who stayed," Milano added.
The actress and women's rights activist concluded her post with a sweet message for her fans: "Thanks for all of your support and Birthday wishes. Let's keep going."
"The Suits" actress Sarah Gray Rafferty sent well wishes to Milano and said, "Gorgeous. Wishing you every blessing for the next fifty."
"Lois & Clark" actress Teri Hatcher and Tamra Judge also greeted Milano on her birthday.
"You're 50!!! Wtf you have a baby face still, beautiful," "Hustle & Flow" actress Taryn Manning noted, while "Wonder Years" alum Danica McKellar wrote, "Happy milestone birthday! You look marvelous."
Tony Danza, who played Milano's father in the series "Who's The Boss," wished the actress a happy birthday.
In June, the sequel for "Who's The Boss?" landed a deal with Amazon Freevee. The hit family series ran for eight seasons from 1984 to 1992 and featured the story of retired sportsman Tony Micelli (Danza) who moved into the home of advertising executive Angela Bower (Judith Light) as a live-in housekeeper. They eventually fall in love and raise their kids jointly.
Last month, Milano gave a peek into the script of the sequel, saying it would focus on her now-grown-up character living in the same house she grew up in.
"It would be Tony coming to take care of my children because I get a job that makes me travel a lot, so it's that whole dynamic," Milano explained. "But also, the generational difference between raising a child now versus then, which is always the conflict that I have with my parents in real life about gentle parenting. So I'm really looking forward to that aspect of it."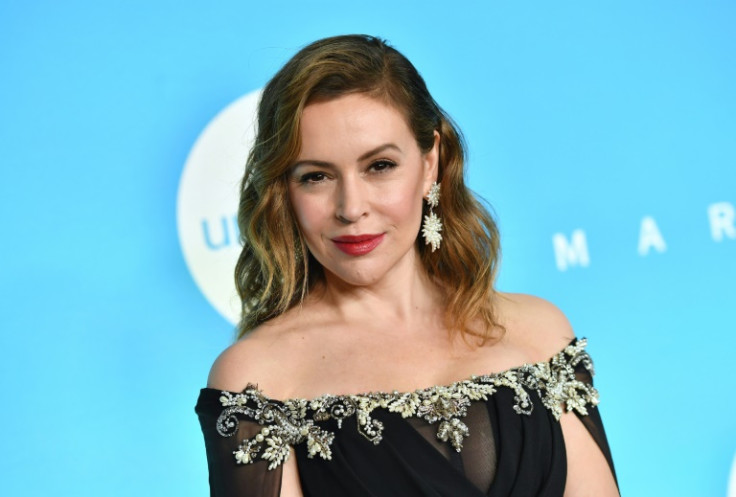 © Copyright IBTimes 2023. All rights reserved.