Amal Clooney Launches Scholarship To Help Educate Girls In Lebanon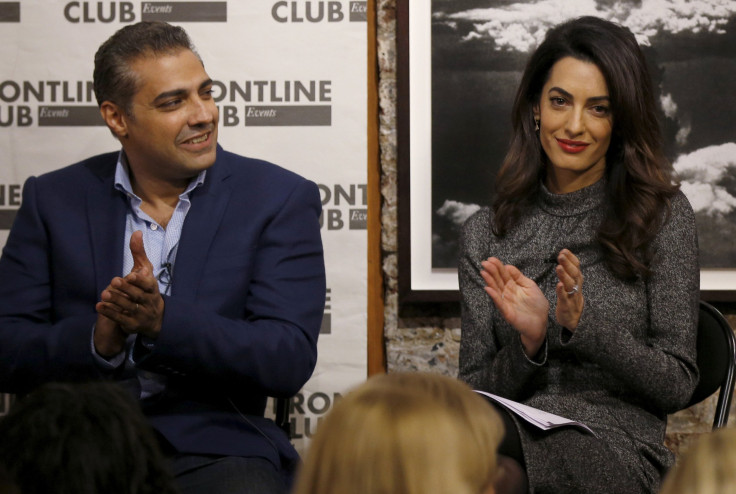 Human rights lawyer Amal Clooney launched a new annual scholarship for women from Lebanon. The scholarship will fund the secondary education for one girl from Amal's home country every year. The 37-year-old teamed up with the 100 Lives charity to provide young girls equal opportunities in education.
The Amal Clooney Scholarship is part of an ongoing effort by the charity to strengthen cross-cultural education and understanding through collaborative social and philanthropic projects. The scholarship will offer one young woman each year the chance to enrol in a two-year international baccalaureate programme. The recipient will be sent from Lebanon to United World College in Dilijan, Armenia for higher studies.
The recipients of the Amal Clooney Scholarship will be chosen every year based on their academic performance and interest in human rights and international issues. The first scholarship will be awarded to Pamela Tebchrany, according to the charity. She is a dedicated Lebanese student who graduated top of her class and is fluent in Arabic, French and English.
"This scholarship will give young women from Lebanon the opportunity of a lifetime. Cross-cultural learning and studying abroad can be transformative," said Amal, who has studied at Huge College, Oxford. The lawyer added that she was grateful to the 100 Lives charity for helping the bright young women in their endeavor to educate themselves.
Ruben Vardanyan, co-founder of 100 Lives said that the barrister was their first choice when it came to representing these young women and their future. He added that Amal is a role model for women worldwide for her integrity, compassion and dedication.
Both Amal and George Clooney have been involved with 100 Lives earlier. The actor is co-chair of the Aurora Prize for Awakening Humanity, a new $1 million global humanitarian prize recognizing those who put themselves at risk to enable others to survive. The Hollywood star will present the award at the inaugural Prize at a ceremony in Yerevan, Armenia on April 24, 2016.
The "Tomorrowland" star's Not On Our Watch foundation is also a partner to the initiative. They aim to focus public attention on the impact of genocide and work to prevent mass atrocities around the world.
© Copyright IBTimes 2022. All rights reserved.
FOLLOW MORE IBT NEWS ON THE BELOW CHANNELS