Amal Clooney Looks Chic Adopting Shelter Dog With Husband George Clooney [PHOTO]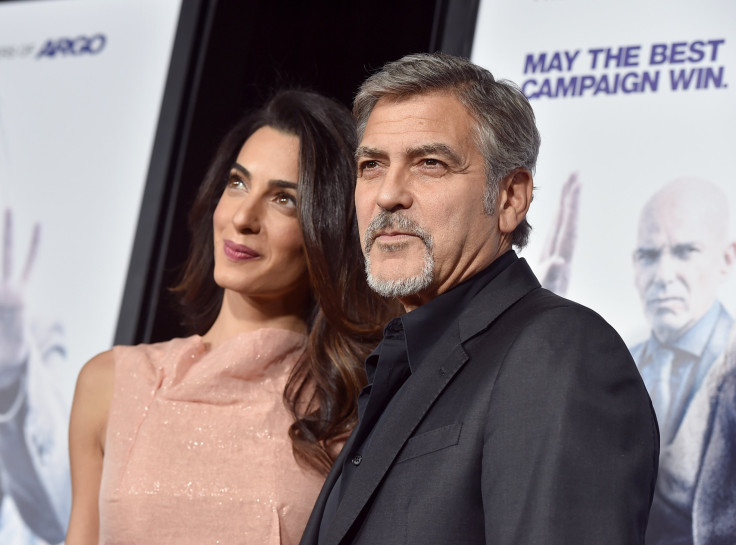 Amal and George Clooney are officially parents! Well, to a dog that is. The couple welcomed a new family member earlier this week, adopting a shelter dog named Millie. The Basset Hound joins their other rescue dog, Louie.
As reported by Entertainment Tonight, the San Gabriel Valley Humane Society in San Gabriel, California, announced the Clooneys decision to adopt the 4-year-old dog on Facebook. "ADOPTED! Millie was adopted by George Clooney and wife Amal!" read the post, calling Louie, a 10-year-old Cocker Spaniel, Millie's new brother. "Congratulations and thank you for adopting!"
Their announcement included a shot of the 54-year-old "Tomorrowland" actor and his wife smiling next to their new pet. As usual, Amal, a 37-year-old human rights barrister, looks fashionable, sporting a star-patterned ensemble, grey sunglasses and a tan satchel. George looks more casual, simply sporting a T-shirt and blue jeans.
Amal and George first noticed Millie in an online ad, according to the shelter's website. They then brought Louie in to meet the pooch to see if they would be able to co-habitat. "It was good news that Millie and Louie hit it off and the happy, new family headed home together!" reads the site.
Millie was reportedly brought to the shelter after being found "hoping for food scraps" outside a San Gabriel, California, restaurant in early October. "Today her luck changed," wrote the shelter. "She was adopted by George and Amal Clooney."
The Clooney's decision to adopt a second dog -- George also owns a Cocker Spaniel named Einstein -- comes months after the couple was rumored to be planning to welcome a baby via adoption. Two months after their September 2014 nuptials, the Australian tabloid Woman's Day reported that the pair were actively seeking to adopt a child, specifically an orphan from a "war-torn nation." Clooney's rep shot down the rumors, telling Gossip Cop the story was "100 percent fabricated."
While Clooney's rep denied the rumors, the actor has previously shared his desire to have children."Yes," George said when asked by the German newspaper Bild in June if he and Amal planned to have children, adding, "But we're taking our time."
© Copyright IBTimes 2023. All rights reserved.