Amal Clooney's White Gloves At 2015 Golden Globes: Fashion Faux Pas Or Future Red Carpet Trend?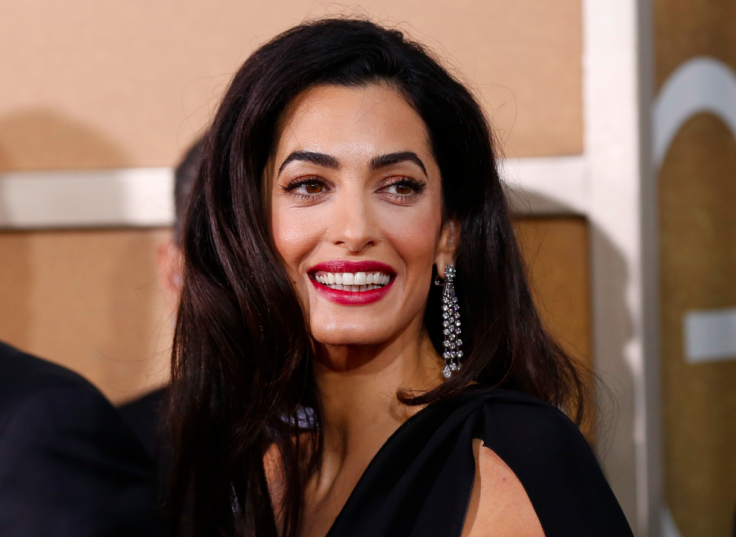 Amal Alamuddin Clooney might be the only person who could take the spotlight away from George Clooney-- multiple times-- on the same day. The actor was honored with the Cecil B. DeMille award for "outstanding contributions to the world of entertainment" at the 72nd Golden Globe Awards in Beverly Hills, California Sunday, but all eyes were on his new bride.
The human rights lawyer showed up to the event looking as glamorous as ever in a black Dior Haute Couture gown with Harry Winston diamonds. But the item that really became the talk of the night was her white gloves, which she joking said she had sewn that morning.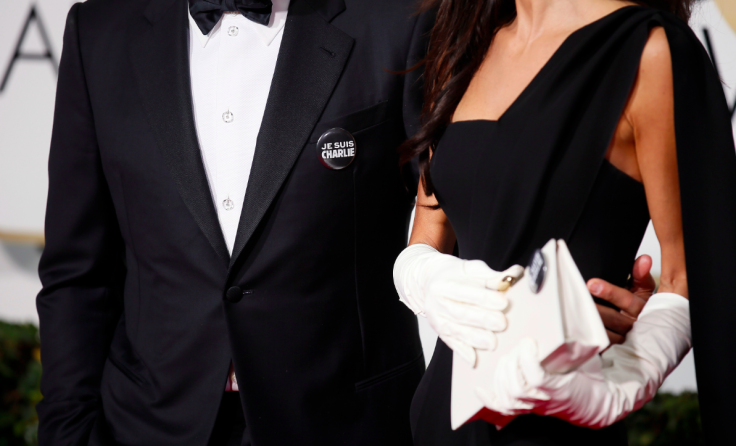 Alamuddin's white gloves even got their own Twitter account. Actually, two different ones emerged: @msclooneygloves and @AmalsWhiteGlove. "We look FANTASTIC," the parody account wrote.
While some people, like E! correspondent Giuliana Rancic, said the gloves were beyond gorgeous, some Twitter users weren't a fan of the accessory. Gloves are not typically seen on red carpets. When it's been done in the past, the offending celeb typically gets slammed-- like Diane Keaton did at the 2004 Golden Globes.
For those who did find the white gloves favorable, it could be because they are in the Alamuddin honeymoon stage. She is, after all, a beautiful human rights lawyer who was able to snag the ultimate Hollywood bachelor. More than that, Clooney appears to be smitten with his bride. "It's a humbling thing when you find someone to love," Clooney said during his acceptance speech. "Even better if you've been waiting your whole life and when your whole life is 53 years … Amal, I couldn't be more proud to be your husband."
So will white gloves turn out to be a future red carpet trend? Only time will tell, but we'll go with probably not.
Follow me on Twitter @mariamzzarella
© Copyright IBTimes 2023. All rights reserved.