Amanda Seyfried Explains Why Intimacy Coordinators Are Important; Recalls Walking On Sets Without Underwear
Amanda Seyfried had to endure some uncomfortable experiences in her job at a time when intimacy coordinators were practically unheard of on film sets.
The 36-year-old actress told Porter Magazine that while she had lived through pre-#MeToo era "pretty unscathed," there is a part of her that wishes she could start her Hollywood career now because actors have more freedom to speak up about their roles. Also, intimacy coordinators are already required on sets.
"Being 19, walking around without my underwear on – like, are you kidding me? How did I let that happen?" Seyfried told the outlet. "Oh, I know why: I was 19 and I didn't want to upset anybody and I wanted to keep my job. That's why."
The debate on intimacy coordinators started after "Game of Thrones" and "Lord of the Rings" star Sean Bean recently criticized their presence on sets. He said intimacy coordinators "spoil the spontaneity" of shooting a sex scene. He added that "the natural way lovers behave would be ruined by someone bringing it right down to a technical exercise." Several actors, including his "Snowpiercer" co-star Lena Hall, have disagreed with Bean.
"If I feel comfortable with my scene partner and with others in the room then I won't need an intimacy coordinator," Hall told Variety. "But if there is any part of me that is feeling weird, gross, over-exposed etc... I will either challenge the necessity of the scene or I'll want an IC [intimacy coordinator]."
For nearly two decades in Hollywood, Seyfried portrayed characters that took her career to whole new levels. She got her first Outstanding Lead Actress Emmy nomination for her role as Elizabeth Holmes in Hulu's "The Dropout" and received an Oscar nomination in 2021 for the black-and-white biopic "Mank."
Seyfried feels she is getting more respect now but that doesn't have anything to do with fame or the acting nominations.
"There's a respect level that I have never felt so fully around me. It has nothing to do with any level of fame or recognition or critical acclaim," she explained. "Whatever it is, it's not because of Mank, it's not because of The Dropout, it's not about having seen my movies. I'm respected because I'm 36 years old and I know who I am."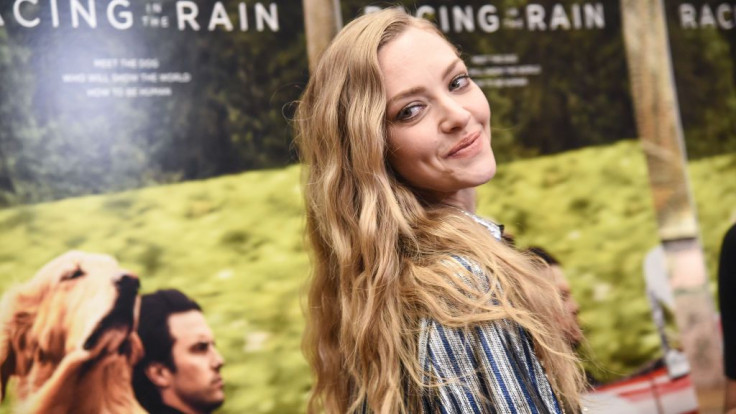 © Copyright IBTimes 2023. All rights reserved.