Amanda Seyfried Was Once Paid 10 Percent What Her Male Co-Star Was Making: 'We Were Pretty Even In Status'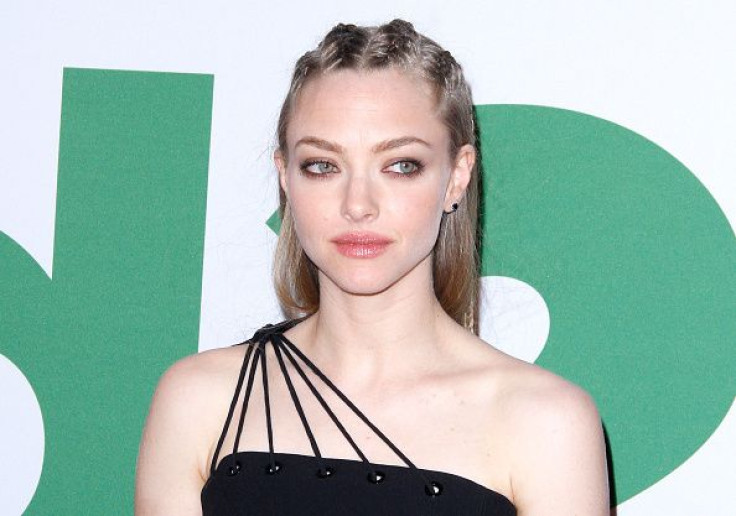 Actresses getting paid millions of dollars to star in films may find little sympathy when they complain about their salaries, but the discrepancy between what they and their male co-stars make still manages to shock us. The latest actress to speak out about the issue: Amanda Seyfried, who starred in such films as "Mean Girls" and "Mamma Mia!" and in HBO's hit series "Big Love." Seyfried recently revealed that she was paid 10 percent of what a male co-star made in a big-budget film she didn't name, according to the Sunday Times.
"A few years ago, on one of my big-budget films, I found I was being paid 10 percent of what my male co-star was getting, and we were pretty even in status," she told the Times. "I think people think because I'm easygoing and game to do things, I'll just take as little as they offer. But it's not about how much you get, it's about how fair it is."
Actresses are beginning to talk more about gender inequality in Hollywood since the Sony hack revealed the discrepancy between male and female co-stars' pay, according to the Hollywood Reporter. In one egregious example, an email exchange revealed that Jennifer Lawrence -- one of the biggest stars of "American Hustle" at the time it was released -- was being compensated less than the film's male stars, Bradley Cooper, Jeremy Renner and Christian Bale, according to the Daily Beast.
Seyfried told the Sunday Times that negotiating salary was difficult in Hollywood, and that to do so sometimes meant losing the job.
"You have to decide if you're willing to walk away from something, especially as a woman," she said.
Patricia Arquette got flak for raising the issue of equal pay for women at this year's Academy Awards during her acceptance speech for the Best Supporting Actress Oscar for "Boyhood," but she wasn't simply referring to actresses: "It's our time to have wage equality once and for all and equal rights for women in the United States of America," she said.
© Copyright IBTimes 2023. All rights reserved.