Sponsored Article
Amazfit GTS 2 Mini Hands-on Review: An Even Better EDC Smartwatch
This article uses affiliate links, which means if you purchase products through these links, we may earn a commission. Click here to see our
T&C
. For licensing please click
here
.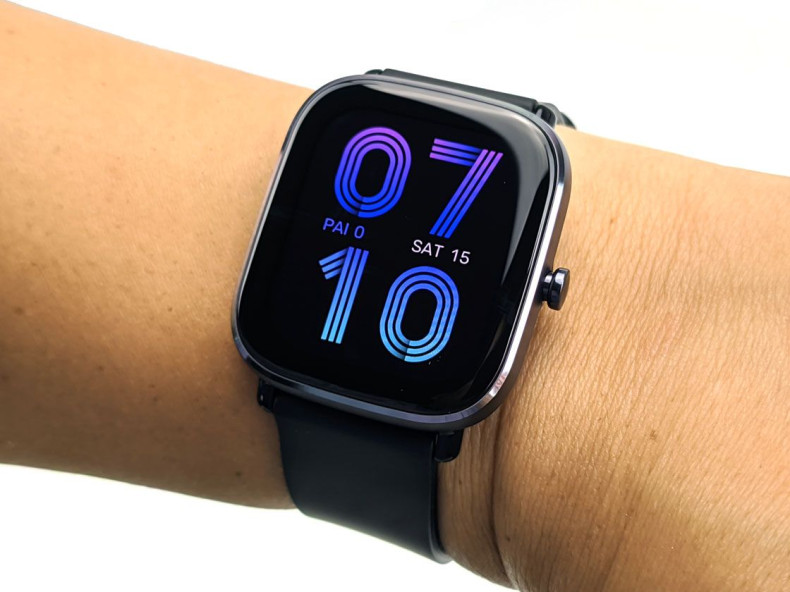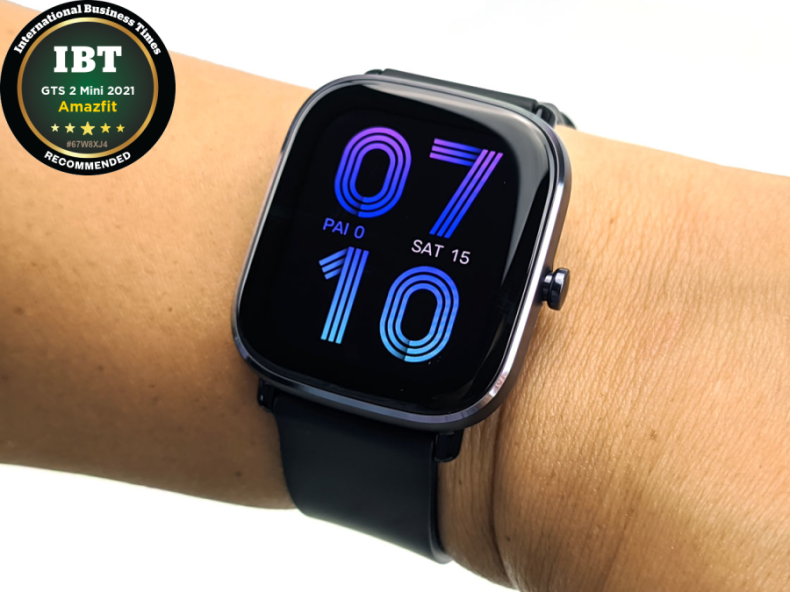 Just as smartphone makers are going 'retro' in releasing smaller sized phones, the same trend can be found in the smartwatch segment where bigger is not always better. And it makes a lot of sense: large tiny-displays on your wrist won't make you start watching Netflix on it. Smaller watches however, means shedding weight and bulk from the wrist, and could prove to have much more practical advantages.
That's why the Amazfit GTS 2 Mini: a miniature edition of its older sibling makes a lot of sense on paper. But how does it play out in real life usage? Let's dive in to find out.
Mini = Minimalist Design
It's to be expected that something being called a 'mini' would imply that it is a miniature version of it's predecessor, however the first striking difference in the Amazfit GTS 2 Mini is how minimalistic its design became compared to the GTS 2.
Where the original design has an added 'ridge' next to the hardware button, the GTS 2 Mini case is simply a symmetrical rectangle with the function button on a straight edge. It might be a minute design change, but the aesthetic difference is very obvious, giving it a dressier, more elegant feel.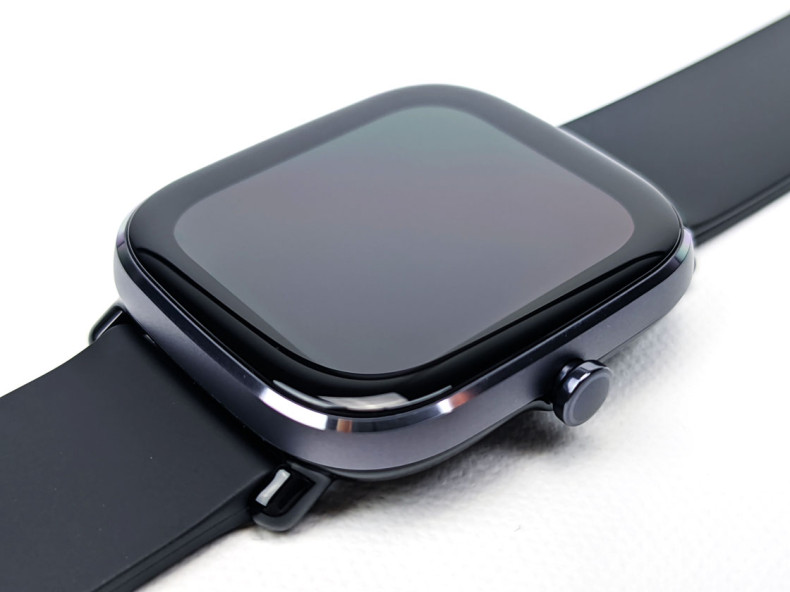 Other than the change in case design, there is now also an added chamfer running along the edge of the display. Since the chamfer has a polished finish, contrasting itself from the rest of the anodized dark grey case, it pushes the GTS 2 Mini further towards the dressier side of the attire spectrum. All these visual factors make the GTS 2 Mini a more preferred everyday carry (EDC) watch for those whose office attire is formal or semi-formal.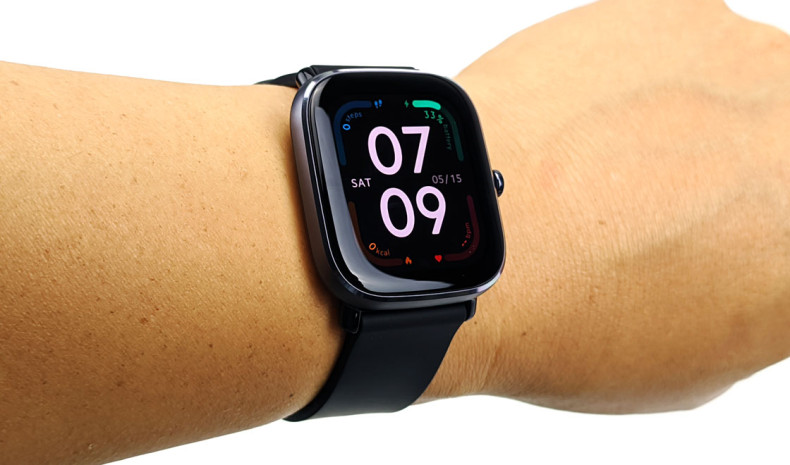 Always-on Display that I Always Use
Having tested many Amazfit smartwatches, I must say I haven't been a regular user of its always-on function. Preferring analogue over digital faces, I've always gone for classic watchface designs, which unfortunately when translated to the always-on design displays insufficient information to be practical. Thus though the AMOLED screen was capable of it, I have thus far steered away from the always-on function.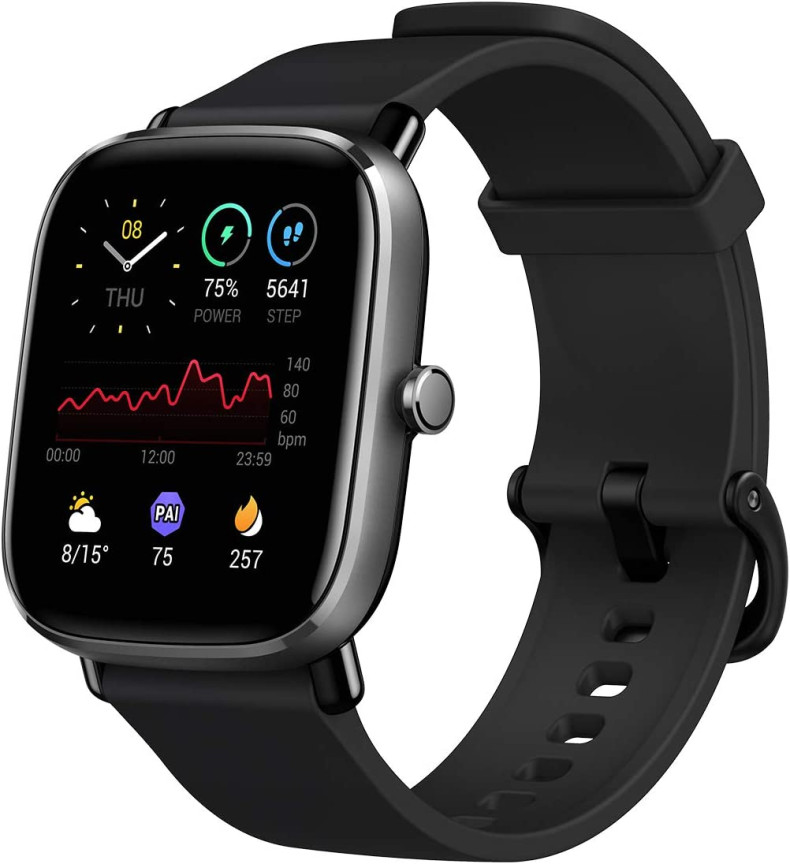 The Amazfit GTS 2 Mini compared to the GTS 2 has a slightly smaller library of watchface designs to choose from - which was a disappointment at the start, as there were some GTS 2 designs I really loved. But over time, I started to appreciate the simplicity of the smaller display.
Because of its size, I found myself not minding digital faces - and especially the minimal digital always-on designs. It became to me like an auxiliary display that I can take a quick glance at to check the time on - which is mostly what I need throughout the day.
A Case for Smaller Watch as a Everyday Carry
On paper, the Amazfit GTS 2 Mini is actually not that much smaller than the original. Whereas the GTS 2 measures 42.8 x 35.6 x 9.7mm, the Mini merely shaves off millimeters at 40.5 x 35.8 x 8.95 mm - essentially 2 mm shorter and 1 mm thinner.
However, in real everyday use, the Mini has hit a mysteriously nice size where I often forget that I'm wearing it. The size is comfortable to wear on the wrist, and it's profile is unobtrusive enough to never get in the way of my jacket or shirt cuffs. The GTS 2 Mini has made my automatic watches all look too cumbersome and bulky to wear that I find myself choosing the Mini over and over again as my everyday carry watch.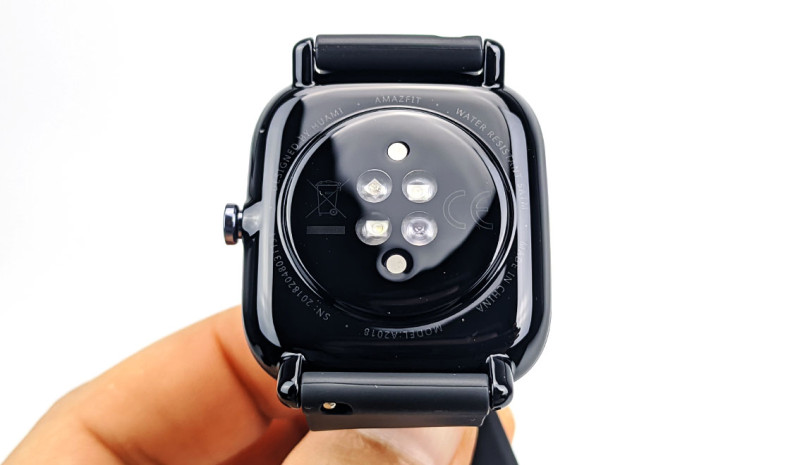 Retaining all Core Functionality of the GTS 2
Full confession: I don't use much advanced functions on smart watches. All it needs to do on top of being a watch is to track my steps, alert me when there are messages or phone calls coming in, monitor my heart rate during my exercise routine and lastly but most importantly: not force me to recharge it everyday.
That's why I really like Amazfit watches, because compared to Google Wear watches or Apple watches, it is much more simplified in exchange for a longer battery life, while retaining all the core functions that I need.
The GTS 2 Mini with the always-on display activated gives me roughly 4-5 days of battery life, while providing all the essential functions that I need. The recharge cycle is infrequent enough for enjoyable everyday use.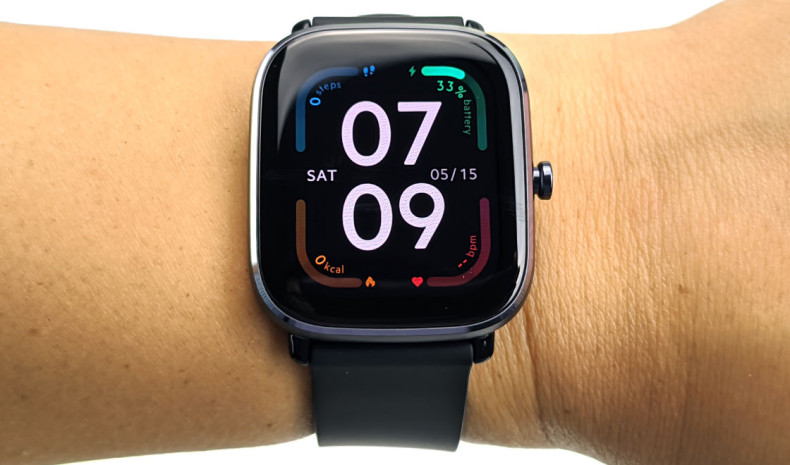 Final Verdict
Using the Amazfit GTS 2 Mini for the last 90 days made me realize deeply that bigger is not always better. The miniature watch from Amazfit has hit a sweet spot between fitness tracker and smartwatch, and can literally be worn everyday because of how comfortable it is to wear.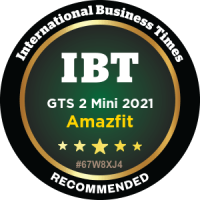 For people who are looking for an EDC smartwatch with solid basic functionality, I recommend the Amazfit GTS 2 Mini. It's small, lightweight, retains all important functions of a smartwatch and you can go 4-5 days even with the always-on display on all day long.
David is a tech enthusiast/writer who is often on the move and is on a mission to explore ways to make his daily tech use more enjoyable. This is a contribution to an ongoing IBTimes review series on EDC gadgets.
© Copyright IBTimes 2022. All rights reserved.