'The Amazing Race' Season 29: Will Fear Of Heights Lead To One Team's Elimination?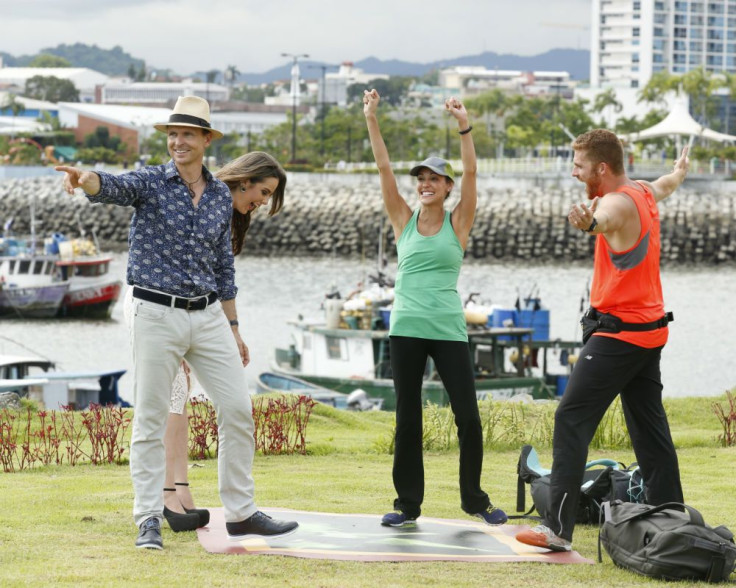 They proved to be one of the stronger teams by finishing in the top four on the first leg of "The Amazing Race." However, as the race moves on to Sao Paulo, Brazil, Brooke and Scott could see themselves on the brink of elimination when a daunting roadblock appears in their path.
In a preview clip for the Thursday, April 6 episode, the remaining ten teams of strangers who matched up at the starting line will head to Brazil from Panama, and while the fun and adventure are still there, the competition is also beginning to heat up.
Among the competitive spirit is also some tension among the teams that have already gotten off to a rougher start, which include Brooke and Scott. The two type-A personalities clashed early, and it seems like their individual competitive spirits will continue posing some issues for them as a team as well.
"Pain is temporary, elimination is forever," Brooke says as they race through the city.
However, elimination could become a very real concern for the two when they arrive at their Roadblock, which will require one member of the team to rappel down the side of a tall building, something they won't realize is the task until after Scott winds up taking it. Then, Scott's big fear will come to light.
Read: Meet The Cast Of "The Amazing Race" Season 29
"I have a fear of heights," he cries in the clip. "I'm really scared."
The fear could truly cripple him during the task, and he may even wind up freaking out while trying to complete it.
"I need your help!" He screams as he bangs on a window.
Will Brooke and Scott be the next team eliminated on "The Amazing Race?" Find out Thursday at 10 p.m. EDT on CBS.
© Copyright IBTimes 2023. All rights reserved.