Amazon Drivers Steal Deliveries To Resell Online In Multi-Million Theft Ring
A gang of thieves that set-up two fake pawnshops in Washington State as fronts for a business selling stolen items illegally on Amazon.com has been busted by the FBI. Two Amazon contract delivery drivers were part of this theft ring.
The pawnshops named Innovation Best in Kent and Thrift-Electro in Renton sold at least $10 million-worth of stolen goods on Amazon over the past six years, according to a search warrant affidavit recently unsealed at the U.S. District Court in Seattle. The affidavit was filed by FBI agent Ariana Kroshinsky.
The stolen goods were sold by various people (including shoplifters and thieves) to these two fake pawnshops. The pawnshops then had the items shipped to Amazon fulfillment centers where they were stored until sold online.
The affidavit said Innovation Best and Thrift-Electro paid more than $4.1 million to sellers that brought them nearly 48,000 items over the past six years. The FBI also conducted undercover operations in which they sold new items in their original packaging to the pawnshops, which accepted them no questions asked.
The unsealed federal court documents reveal the alleged ringleader as Aleksandr Pavlovskiy, 44, of Auburn. No charges have yet been filed against Pavlovskiy and any of his accomplices, however.
Among the men identified by the FBI as part of this ring were two Amazon contract drivers, according to Kroshinsky. She said the job of these two drivers was to go to the Seattle-Tacoma International Airport, pick-up items being returned to Amazon and bring them to an Amazon fulfillment center south of Seattle.
The drivers were supposed to deliver the returned items to post offices for shipping. Instead, they often stole the goods and sold them to the pawnshops..
Kroshinsky said one driver, who remains unnamed, received nearly $30,000 selling items to the pawnshops between February and July 2018. Police arrested this man but released him from jail to avoid compromising their larger investigation with the FBI.
The other driver, Abbas Zghair, stole some $100,000 worth of items. He sold these stolen goods to one of the pawnshops for less than $20,000, noted the FBI affidavit.
The affidavit said that unlike typical pawnshops, Innovation Best and Thrift-Electro didn't make sales. Instead, both firms moved the stolen products to a warehouse and then to an Amazon fulfillment center.
The goods were shipped from this fulfillment center when they were sold on Amazon's website by sellers using the user names, "Bestforyouall" or "Freeshipforyou."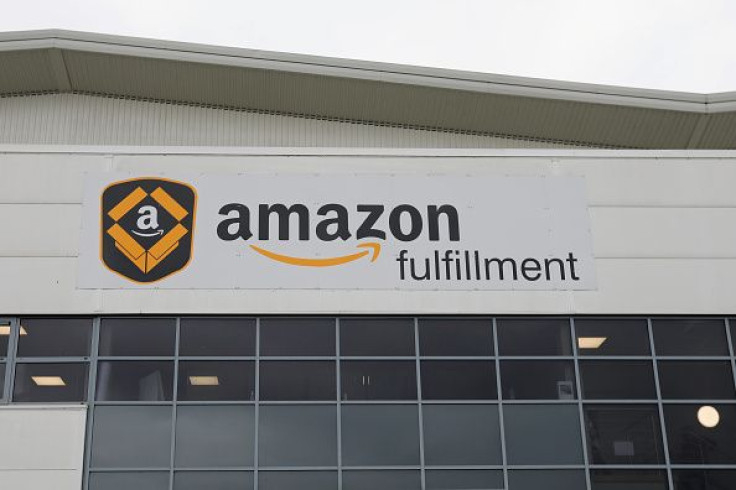 © Copyright IBTimes 2023. All rights reserved.