Amazon, Not Urban Outfitters, Is World's Biggest Seller Of Vinyl, Say Record Execs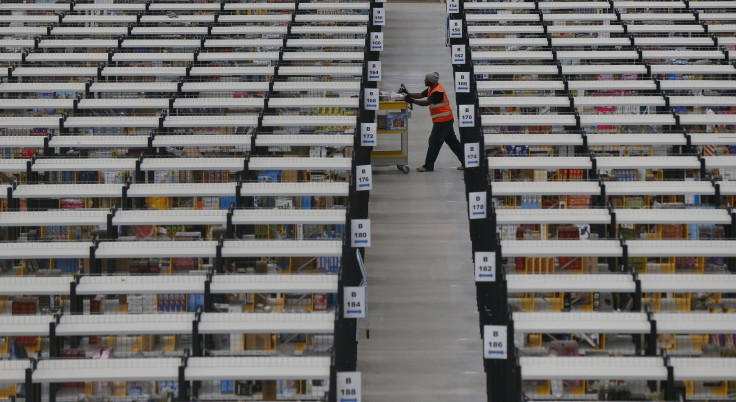 Did you find it hard to believe that Urban Outfitters was the world's largest seller of vinyl records, as the specialty chain's CEO said last week? Well, now you can feel vindicated, as it seems Calvin Hollinger was engaging in what Stephen Colbert of "The Colbert Report" would call "truthiness."
International Business Times was among several news outlets, including BuzzFeed and Forbes, that reported Urban Outfitters' claim in a public statement to Wall Street analysts Sept. 24 that "[W]e are the world's No. 1 vinyl seller." But record execs have contradicted Hollinger, telling Billboard that Amazon is the world's largest retailer of vinyl records. Billboard analysis shows that Amazon is the largest seller of vinyl in the U.S., with 12.3 percent market share, while Urban has 8.1 percent. Hollinger did not specify whether he was saying Urban Outfitters was the biggest distributor of vinyl in its brick-and-mortar stores only, or if the claim encompassed online sales.
Although Billboard's survey only covered only the U.S. market, Amazon's international presence, according to label sales and distribution execs, is larger than that of Urban Outfitters, reports Billboard.
Outside of retail, "the largest vinyl account, by far, is Alliance Entertainment, a wholesaler that sells vinyl to accounts like Best Buy, Barnes & Noble and Trans World Entertainment, among other chains, as well as indie store owners," Billboard reported. As Joel Freimark of Death and Taxes notes, this would make its sales six times that of Urban Outfitters. "In terms of both domestic and worldwide sales," Freimark writes, "they are laughably far from first, and even in retail shows they don't even come close to such a title."
Hollinger has not yet responded to Billboard's claims.
© Copyright IBTimes 2022. All rights reserved.
FOLLOW MORE IBT NEWS ON THE BELOW CHANNELS