Is Amber Heard After Johnny Depp's Money? Actress Reportedly Withdraws Spousal Support Request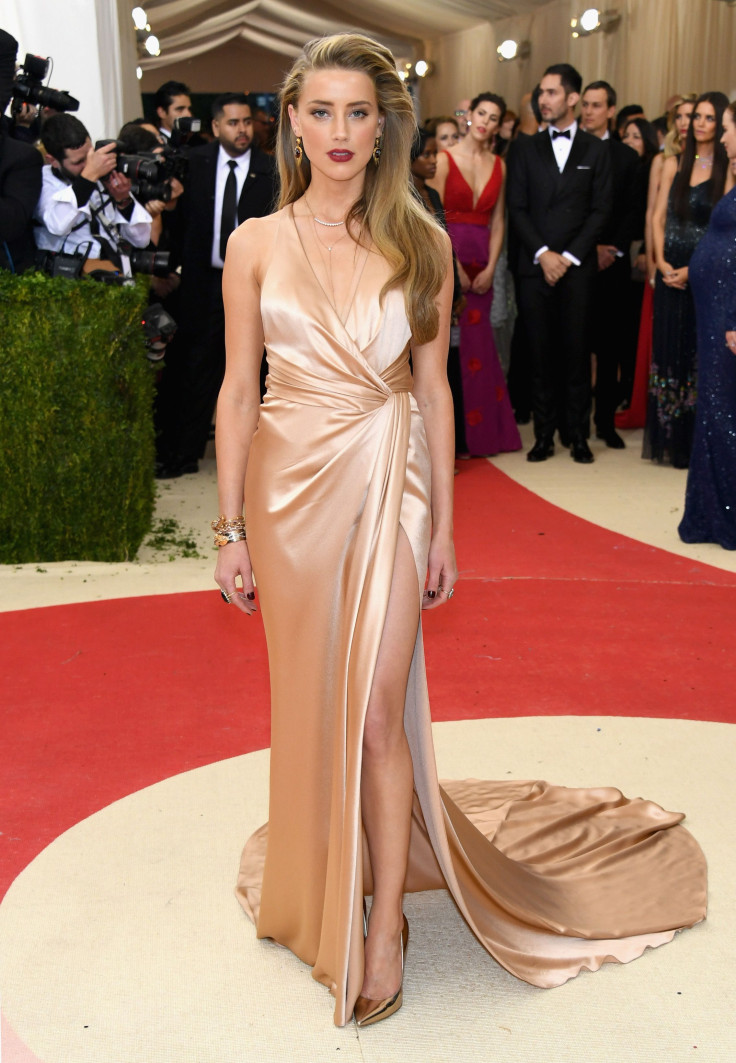 Amber Heard is not out to get Johnny Depp's money, and she's going above and beyond to prove it. The "Magic Mike XXL" actress was initially believed to be seeking $50,000 in spousal support payments from her estranged partner, whom she claims was abusive.
Heard has since withdrawn her request, filing paperwork through her lawyers. According to TMZ, the spousal support question would have been dealt with in court June 17 but is now a non-issue. Heard claims she was never after Depp's money and asked for payment only because she thought that was standard practice in divorces. She fears the "Alice Through the Looking Glass" actor's legal team has begun speculating about her motives in the media. Court documents, filed Tuesday, claim Depp, 53, is trying to "distract and divert the public" from the real problem — domestic abuse.
Court documents allege Depp was paid $30 million in 2015. She believed the court would have paid her $1 million per month in temporary spousal support, which is why she was asking for it in the first place. Heard, 30, went on to say that she may seek spousal support later, once their restraining order case is sorted.
Heard's legal team is confident that the Texas native will be awarded a restraining order against her estranged hubby with no issue. On Monday, TMZ reported that her attorneys did not believe Depp would refute abuse claims in a sworn deposition. The publication noted that doing so, even with evidence of his innocence, could potentially incriminate him. As such, he would likely remain silent during the June 17 hearing. Sources say this is common practice for people in Depp's position and should not be taken as a sure sign of guilt.
These stories show a drastic change from earlier ones, which reported that Depp and his legal team were gunning for Heard. On Friday the actress was urged to stop bashing her soon-to-be ex-husband and instead stand before a judge. At the time, TMZ reported that he and Heard had come close to reaching an agreement in their restraining order case outside of court. Attorneys for both parties came together to discuss the terms of their civil settlement, noting that it would require the pair to avoid each other. It was also believed at the time that Heard was still interested in receiving a $50,000 spousal support payment. TMZ was not clear how the estranged lovers planned to handle that.
Depp and his attorneys were also demanding that phone records be brought before the judge. This request came shortly after People magazine published a report in which a tech expert confirmed the validity of messages exchanged between Heard and Depp's assistant. In the conversation the pair discuss a violent incident, which Depp apparently did not recall. Heard appears to have been kicked during the altercation and expresses fear to her husband's assistant. She explains that after what unfolded, she's unsure she can stay with Depp. The altercation reportedly took place in 2014, several years prior to Heard's abuse allegations.
© Copyright IBTimes 2023. All rights reserved.