Amber Heard Compared To Jada Pinkett Smith On Twitter As Johnny Depp Defamation Trial Begins
KEY POINTS
The trial for Johnny Depp's defamation case against his ex-wife Amber Heard began Monday
The actor is suing Heard for $50 million over her 2018 Washington Post op-ed, in which she wrote about surviving domestic violence
Social media users have likened Heard to Jada Pinkett Smith, who recently sparked controversy over her treatment of Will Smith
Amber Heard has been compared to Jada Pinkett Smith on social media as Johnny Depp's long-delayed defamation trial against his ex-wife begins.
The trial for the $50 million lawsuit Depp originally filed in March 2019 against Heard kicked off in Fairfax, Virginia, Monday. The 58-year-old actor is suing the "Aquaman" star, 35, over her 2018 Washington Post op-ed, in which she wrote about surviving domestic violence, though she never mentioned Depp by name in the article.
Amid the exes' latest legal battle, some social media users have compared Heard's alleged abuse of Depp to Jada Pinkett Smith's controversial treatment of husband Will Smith, who recently made headlines for slapping Chris Rock on stage at the Oscars over the comedian's joke about his wife's shaved head.
Since the Oscars slap, interviews and videos have resurfaced and sparked speculation regarding the state of the couple's marriage, including a 2019 Instagram clip showing Pinkett Smith filming her husband in their home without his permission to promote her chat show "Red Table Talk." Some viewers claimed the "Men In Black" star looked "uncomfortable" and "anxious" as he told his wife not to "use" him for social media, the New York Post reported.
One Twitter user suggested that Heard and Pinkett Smith were both "dangerous."
"Women can be extremely dangerous. It's all too easy for a woman, especially if she's beautiful, to bend a man to her will, take advantage of him, or completely control him. See also Amber Heard and Jada Pinkett Smith," the author of "Jaden Barker" claimed on Twitter Monday, adding, "Men would do well to remember that women, being emotionally more intelligent, are often several steps ahead of men. Do not be distracted by the squealing feminists: they're often less wily than your average lady."
Another Twitter user claimed, "Jada's giving me Amber Heard vibes."
"Jada is abusive as hell, and an alarming number of people who hate Amber Heard for her abuse are willing to let Jada slide because she sits higher on the progressive stack," a third person alleged.
Many fans also came to Pinkett Smith's and Heard's defense.
Some suggested that Pinkett Smith and the "King Richard" actor could be acting in the newly resurfaced video. "Both of them are professional actors. Take that into consideration before jumping to conclusions," one person wrote.
"It's all for show. They're both acting because they are actors. Literally, celebrities are not real people, and it's so embarrassing when people act like they are," another claimed.
One fan of Heard tweeted: "Stay strong @realamberheard! I am with you today and forever. Your voice is your SUPERPOWER! Speak your TRUTH! Sending you love and strength for the coming weeks and I won't let go of your hand until that nightmare is behind you."
"People might have already muted my account, but it doesn't matter, my support for @realamberheard is unwavering. #IStandWithAmberHeard," another supporter tweeted.
After less than one year of marriage, Heard and Depp split in May 2016, when she sought a domestic violence restraining order against him, accusing him of abusing her. Depp denied the claims, and the former couple settled their divorce out of court in August 2016.
Days before their defamation trial began, Heard announced on Instagram that she would be stepping away from social media. She alleged that Depp is suing her for recounting "my experience of violence and domestic abuse."
"I never named him, rather, I wrote about the price woman pay for speaking but against men in power. I continue to pay that price, but hopefully, when this case concludes, I can move on and so can Johnny," she wrote.
However, Depp has claimed that Heard's op-ed damaged his film career and reputation as he said it clearly refers to allegations the actress made in other forums that she suffered physical abuse at his hands.
The "Pirates of the Caribbean" star also claimed in his lawsuit that her allegations of abuse were an "elaborate hoax to generate positive publicity for Ms. Heard and advance her career," Reuters reported.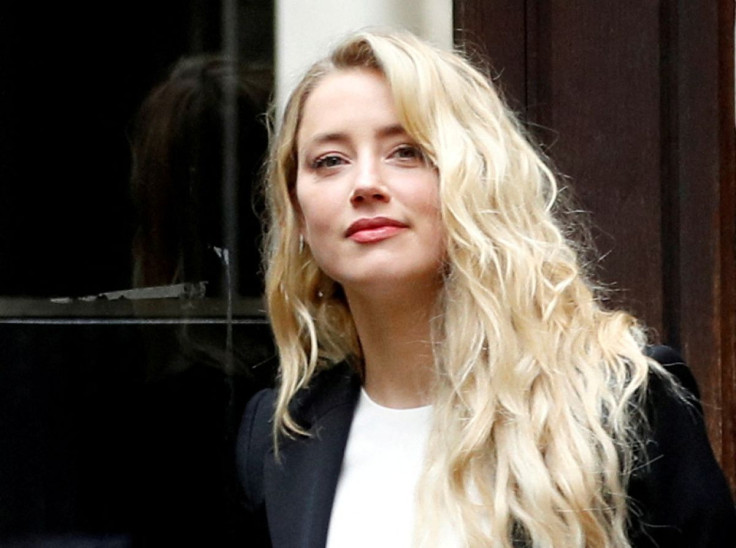 © Copyright IBTimes 2023. All rights reserved.