Johnny Depp Photographed With Legal Team Ahead Of Televised Court Battle With Amber Heard
KEY POINTS
Johnny Depp was photographed meeting up with his legal team in a parking garage in Los Angeles Wednesday
Depp's legal counsel includes Adam Waldman, Benjamin Chew and new hire Kathleen Zellner
The trial for Depp's $50 million defamation lawsuit against Amber Heard is set to begin on April 11 in Virginia
Johnny Depp is gearing up for his court battle against ex-wife Amber Heard.
The "Pirates of the Caribbean" actor was photographed meeting up with his legal team in a parking garage in Los Angeles Wednesday afternoon, Page Six reported.
Depp's legal counsel includes Adam Waldman, Benjamin Chew and new hire Kathleen Zellner, who has famously worked to overturn wrongful convictions throughout her career, according to the outlet.
Depp launched a $50 million defamation lawsuit against Heard in 2019, after the "Aquaman" star wrote an op-ed in the Washington Post in December 2018, describing herself as a victim of domestic abuse.
While Heard never mentioned Depp's name in the op-ed, the actor insists that the article was about him because Heard previously alleged that she suffered two black eyes, a broken nose and a broken lip at his hands in 2015.
The trial is set to begin on April 11 at the Fairfax County courthouse, in Virginia.
A judge has allowed "one pool camera" in the courtroom so that proceedings can be partially broadcast, according to Page Six.
Heard had attempted to have Depp's case against her dismissed. However, Judge Bruce D. White overruled her petition, writing that Depp met the requirements to "plead allegations of an implied defamatory meaning, that is in fact defamatory, as well as circumstances that would reasonably cause the statements at issue to convey an alleged defamatory meaning."
White identified four statements from Heard's op-ed that could potentially rise to defamation by implication. Among them was the 35-year-old actress' claim that she had to change her number weekly because she was getting death threats, being pursued by camera drones and photographers on foot and had tabloids posting photos of her and spinning them in a negative light.
"I felt as though I was on trial in the court of public opinion — and my life and livelihood depended on myriad judgments far beyond my control," she wrote.
The judge said the statement was too "opinion-laded" and actionable, "[e]ven in light of the somewhat relaxed defamation by implication standard set forth by the Supreme Court of Virginia."
The court also granted Depp access to Heard's phone records in a bid to prove that she faked the assault photos that she showed to the court during depositions. Depp's lawyers alleged that Heard doctored photos of herself with two black eyes.
Attorney Chew claimed that when officers with the Los Angeles Police Department responded to the alleged beating, "they found no injury upon Ms. Heard and no disruption to the penthouses."
"Ms. Heard and her friends then fabricated photos that she used to obtain an ex parte TRO [temporary restraining order] and a $7 million divorce settlement which Ms. Heard falsely testified in London she gave to the ACLU and, more scandalously, to the Children's Hospital of Los Angeles; sick children with cancer," Chew alleged in his filing.
Depp's upcoming court battle follows his libel suit loss in London against a newspaper columnist who labeled him a "wife-beater." In March 2021, Depp was refused permission to appeal against the ruling.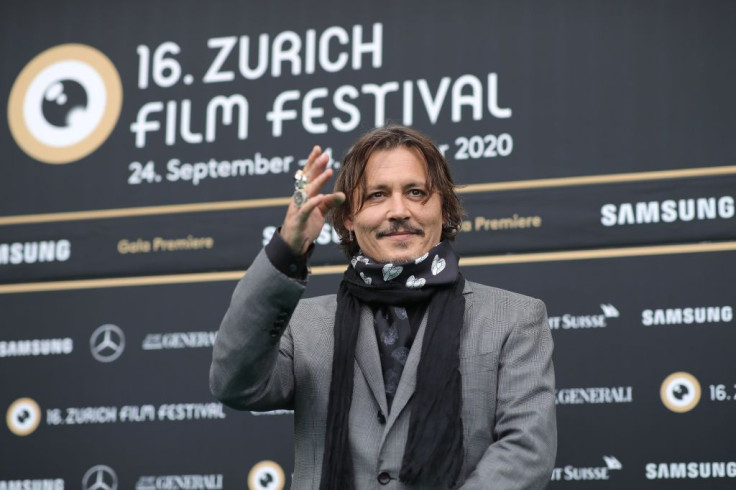 © Copyright IBTimes 2023. All rights reserved.
FOLLOW MORE IBT NEWS ON THE BELOW CHANNELS