Amber Heard Slammed Over Response To Johnny Depp's TikTok Message About Moving 'Forward'
KEY POINTS
Johnny Depp thanked his fans and said they will "move forward together" in his first post on TikTok
Amber Heard's rep said "women's rights are moving backward" in response to Depp's message
Heard's statement was met with criticism on social media, with some claiming it was her who set domestic violence victims back
Amber Heard has responded to Johnny Depp's first TikTok, in which he spoke about moving "forward" following their six-week defamation trial.
The "Pirates of the Caribbean" star, 58, joined TikTok Tuesday, days after a Virginia jury found Heard liable for defaming Depp in a 2018 Washington Post op-ed about surviving domestic abuse and awarded the actor $10.35 million in damages. Heard was also awarded $2 million after partially winning her countersuit.
Depp's first post on the platform was a montage of his recent music touring with Jeff Beck and clips of fans showing support for him during the trial. "To all of my most treasured, loyal and unwavering supporters," he wrote in the caption. "We've been everywhere together, we have seen everything together. We have walked the same road together. We did the right thing together, all because you cared. And now, we will all move forward together."
In response to Depp's message, a spokesperson for Heard, 36, said in a statement via People, "As Johnny Depp says he's 'moving forward,' women's rights are moving backward. The verdict's message to victims of domestic violence is ... be afraid to stand up and speak out."
Heard's statement was met with criticism on social media, with some claiming it was her who set domestic violence victims back.
"What Amber Heard did was set REAL victims back! And everyone except for her and her minions knows that. The REAL victim (Johnny) won this. In fact, there are some victims now that are afraid of coming forward because they don't want to be called Amber Heard! True story!" one Twitter user claimed.
"Depp is the victim, and he spoke out and won. What Amber Heard needs to do is get herself help before she hurts someone else," another person wrote.
"It sure was brave. It took 6 long years for him to speak out. But he did it. Against the odds. And won. The victim stood up. The victim spoke out. The victim WON! The world listened. The world believed," a third user commented.
The "Aquaman" actress' supporters rallied around her and expressed their continued support for her following the trial verdict.
"I can't imagine how much bravery and fortitude it must take to continue to speak out," one fan tweeted.
"Watched 'Aquaman' for Amber Heard! What a fighter she is off/onscreen!!" another wrote.
"Still supporting you. You're not alone in this. #IBelieveHeard #WeHeardYou," a third Twitter user added.
Heard also addressed the future of women's rights in her immediate statement following her loss to Depp in court Wednesday.
"The disappointment I feel today is beyond words. I'm heartbroken that the mountain of evidence still was not enough to stand up to the disproportionate power, influence and sway of my ex-husband," she said at the time.
"I'm even more disappointed with what this verdict means for other women. It is a setback," she added. "It sets back the clock to a time when a woman who spoke up and spoke out could be publicly shamed and humiliated. It sets back the idea that violence against women is to be taken seriously."
Before she reacted to Depp's TikTok post, an unnamed insider told Entertainment Tonight that Heard was not in a good place after the verdict and was sad that those she hoped would support her didn't.
"She is going to try not to do anything publicly for a while. She is hopeful that after some time passes, she can slowly build her career back," the source added.
Heard plans to file an appeal, her lawyer said.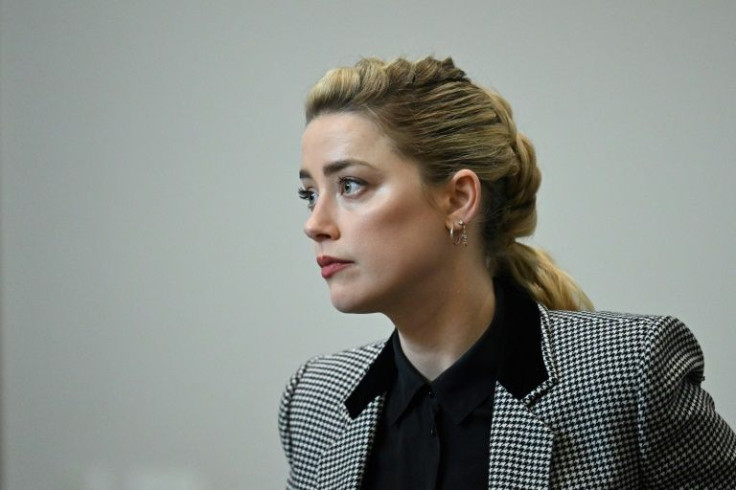 © Copyright IBTimes 2023. All rights reserved.