Amber Tamblyn Forced To Delete Maxine Waters Criticism Tweets After Death Threats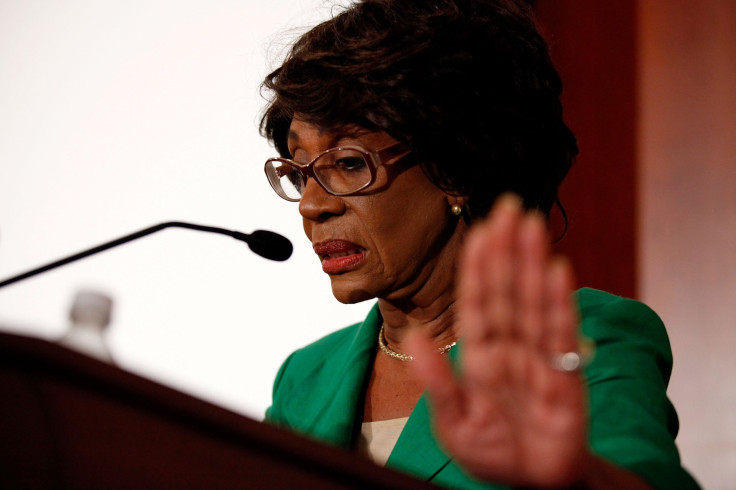 Actress Amber Tamblyn was forced to delete a series of tweets on Tuesday, in which she criticized Rep. Maxine Waters (D-CA), after receiving death threats.
Less than 24 hours after she had put up the thread of criticism on her Twitter page, Tamblyn said she began receiving death threats, which caused her to delete the tweets. Although she admitted the tweets against Waters might have been "tone deaf," her latest post ended on a sarcastic note.
Waters made national headlines after she ordered her supporters to publicly confront and harass members of the Trump administration as long as the president does not change his "zero tolerance" policy on immigration that led to the separation of families at the border.
"Let's make sure we show up wherever we have to show up. And if you see anybody from that Cabinet in a restaurant, in a department store, at a gasoline station, you get out and you create a crowd. And you push back on them. And you tell them they're not welcome anymore, anywhere. We've got to get the children connected to their parents," Waters said at a public gathering near the Wilshire Federal Building, back in June, CNN reported.
Following Waters' call for confrontation, Trump posted the following tweet, rebuking her:
Tamblyn did not take as harsh a tone as the president. She lauded the steps Waters had taken to protest against the administration's policies, but, also pointed out that Democrats needed to be careful about certain choices they make.
"I need to say something about Maxine Waters," Tamblyn wrote in a series of tweets. "While Maxine is holding this administration accountable in ways that many don't have the guts to, she also has ideals tied to the deepest problems the Democratic Party is still facing."
"For instance, It's extremely disheartening that Waters recently endorsed Michael Capuano, a 10 term (white) Congressman from MA who has done very little in that time, over the powerful Ayanna Pressley, the first woman of color to sit on the Boston City Council and who is running against him. I say this to remind us that even in the fiercest love for our representatives, we must also hold them accountable in truly enacting the change they so publicly champion. That is all," she added.
Almost as soon as her tweets went up, people on social media started criticizing her opinion of Waters, saying that she had no right to criticize a woman of color, or that she should have written to Waters personally if she had a problem with her.
"It's very much not your place to hold a Black woman 'accountable' for not endorsing another woman of color. It comes off incredibly patronizing," one user said, while another wrote, "So write her? idk what you think this thread is going to accomplish when no one is under the impression that any politician is perfect, but the one you've chosen to criticize here is a black woman who just w/in the last few days has been getting death threats."
The following are a few other reactions and memes that were directed at Tamblyn on Twitter, following the string of tweets:
© Copyright IBTimes 2023. All rights reserved.