Amelia Earhart Plane Found? TIGHAR Video May Show Landing Gear Equipment And Other Pieces From Wreckage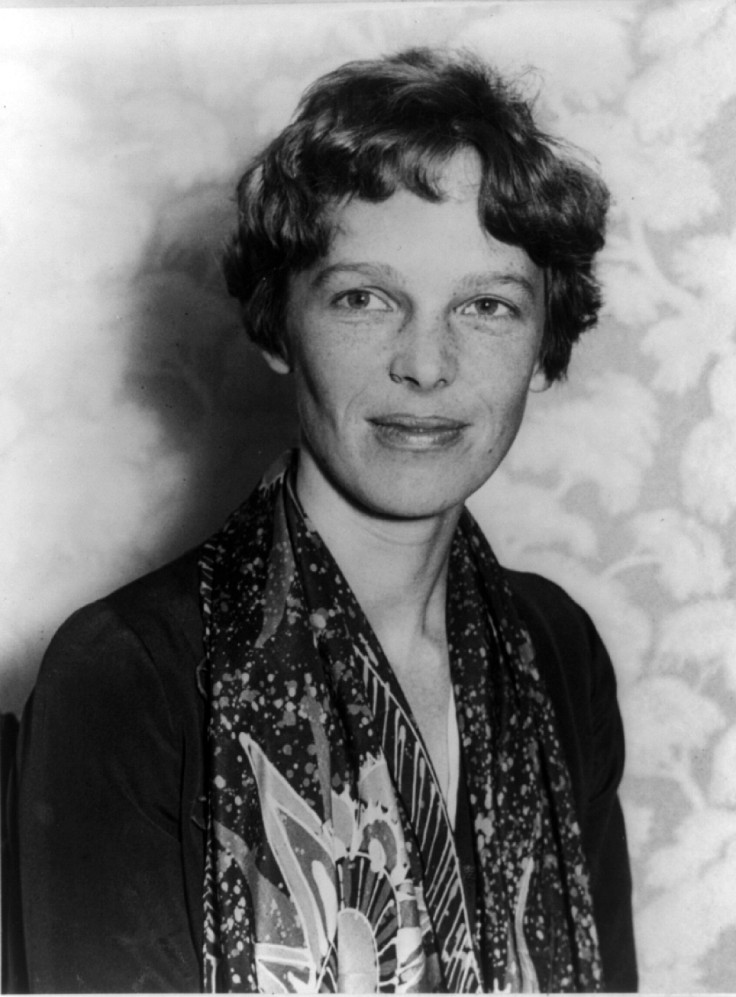 New developments in the Amelia Earhart saga indicate that a Delaware aircraft preservationist may have found the pioneering aviator's missing plane in 2010 but covered up the discovery in an effort to solicit money for a later search.
While questions surrounding the whereabouts of Earhart's wreckage have lingered since her plane's disappearance in 1937, most experts believe she crashed into the Pacific while trying to establish a record as the first woman to fly around the world.
The International Group for Historic Aircraft Recovery has made the most significant strides in the search, uncovering what appears to be equipment unique to the plane's landing gear. But according to a federal lawsuit filed in Wyoming last week, Timothy Mellon, son of the late philanthropist Paul Mellon, believes that TIGHAR and its director, Richard E. Gillespie, solicited $1 million from him last year without telling him it had found Earhart's plane in its underwater search two years earlier. The group has denied Mellon's claims.
Mellon's lawsuit alleges that a 2010 search in the waters around the Kiribati atoll of Nikumaroro, about 1,800 miles southwest of Hawaii, TIGHAR captured underwater images of the "wreckage of the Lockheed Electra flown by Amelia Earhart when she disappeared in 1937." Mellon points to a specific TIGHAR video from 2010, where he says the wreckage is visible. "As a layman, it is hard to see, unless you know what you're looking at it," Tim Stubson, a Casper lawyer representing Mellon, told reporters. "Much of it relates to the landing gear and parts that are unique to the landing gear."
Furthermore, Stubson said Mellon recruited experts who examined the footage and concluded that the objects depicted in there are the wreckage. He added that "it had been discovered two years before our client paid for another expedition."
TIGHAR has responded to the claims, calling the lawsuit "entirely without merit." "We considered these claims and conducted our own assessment. Neither TIGHAR nor TIGHAR's forensic expert could see anything in the video that can be linked to the Earhart disappearance," TIGHAR said in a statement posted on its website.
According to TIGHAR, Mellon believes that not only parts of the plane are visible, but also remain of a banjo, violin, guitar, a flyswatter, and even Earhart herself.
"Despite the lawsuit, TIGHAR will always be grateful to Mr. Mellon for his contribution to the 2012 expedition and respects his right to interpret the imagery in any way he chooses. TIGHAR also maintains that the allegations in the lawsuit are entirely without merit and TIGHAR will defend itself fully," the group said.
TIGHAR Video from 2010 Search
© Copyright IBTimes 2023. All rights reserved.