American Airlines Stroller Incident: Man Who Defended Crying Mom In Viral Video Speaks Out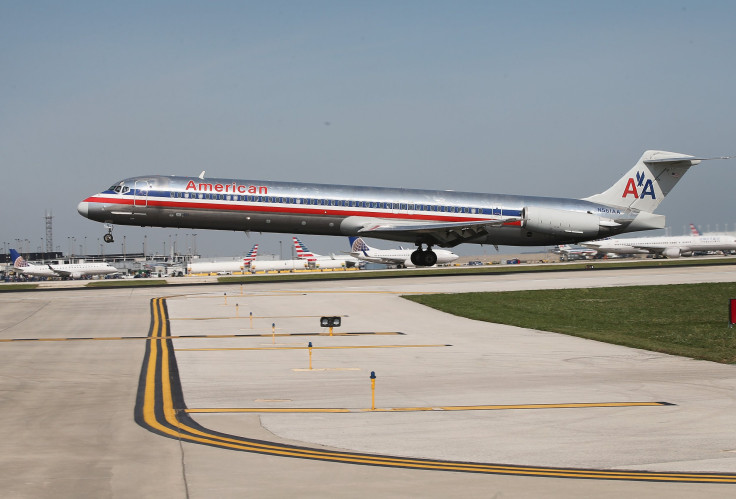 Video surfaced Friday of a tearful mother allegedly distraught after her baby was nearly hit with a double-wide stroller by a male American Airlines flight attendant on a Dallas-bound flight from San Francisco.
Tony Fierro, a Dallas resident who can be seen leaving his window seat to defend the woman and confront the flight attendant, talked with local media about the incident. In the video, Fierro repeatedly requests the name of the male flight attendant in question and then later goes face-to-face with the flight attendant. "You do that to me and I'll knock you flat," Fierro told the flight attendant before making his way to him.
The flight attendant is then seen pointing his finger at Fierro, telling him to "stay out of this." The flight attendant then dares Fierro to hit him while both are in the aisle, saying "try it" and "come on, hit me."
"A baby almost got hurt. That's what just fired me up, so that was it. I don't want to make a big deal about it," Fierro told WFAA, an ABC affiliate in Dallas.
WFAA also spoke with Surain Adyanthaya, who filmed the incident and posted it in on Facebook. Adyanthaya wrote on Facebook that the altercation started when the flight attendant "violently took a stroller from a lady with her baby on my flight, hitting her and just missing the baby."
"He was very upset," Adyanthaya said of the flight attendant. "He grabbed it and just pulled it off, sort of violently yanked it, and then stormed off the plane with it."
Read: Is United's Brand Damaged Forever? Airline Must Prove Its Worth After Passenger Dragging Video
The woman ultimately chose to board another flight and was upgraded to first class, Reuters reported Sunday. The airline suspended the flight attendant and issued a formal apology to the woman in a statement.
"We have seen the video and have already started an investigation to obtain the facts. What we see on this video does not reflect our values or how we care for our customers. We are deeply sorry for the pain we have caused this passenger and her family and to any other customers affected by the incident. We are making sure all of her family's needs are being met while she is in our care. After electing to take another flight, we are taking special care of her and her family and upgrading them to first class for the remainder of their international trip.

"The actions of our team member captured here do not appear to reflect patience or empathy, two values necessary for customer care. In short, we are disappointed by these actions. The American team member has been removed from duty while we immediately investigate this incident."
Bob Ross, president of the Association of Professional Flight Attendants (APFA), released a separate statement about the incident.
"There are really two stories here related to this incident aboard a San Francisco to Dallas flight. One, we don't know all of the facts related to a passenger who became distraught while boarding a plane and therefore neither the company nor the public should rush to judgment," Ross said. "Second, it appears another passenger may have threatened a Flight Attendant with violence, which is a violation of federal law and no small matter. ... We must obtain the full facts surrounding these incidents. Our passengers and the Flight Attendants deserve nothing less."
© Copyright IBTimes 2023. All rights reserved.