American Freed From Russian Prison Says US Government Required Her To Repay Travel Costs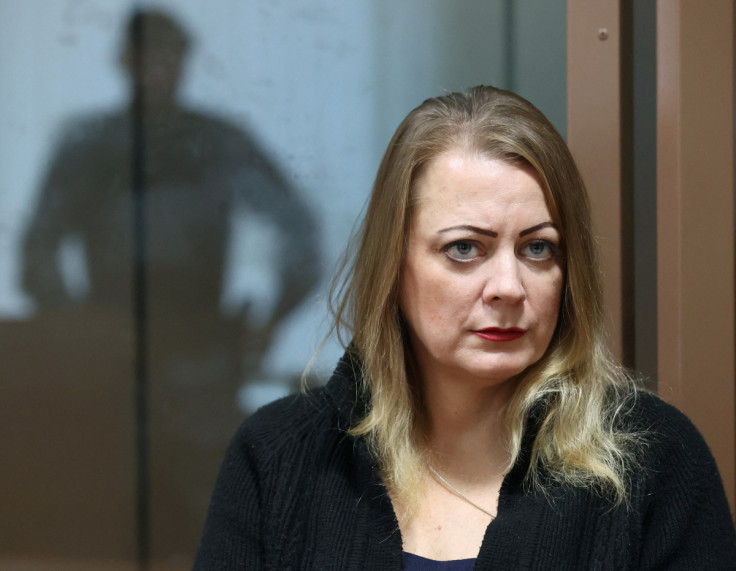 KEY POINTS
A GoFundMe account has been set up to help Sarah Krivanek pay back the U.S. government for the repatriation costs
Krivanek was sentenced to one year and three months in a penal colony for attacking her partner
Krivanek described the conditions at the penal colony as "the equivalent of going to hell with the devil himself"
An American woman who was jailed in Russia said she was required by the U.S. government to pay for her travel costs after she was released from prison.
Sarah Krivanek was released from Russian captivity on Dec. 8, the same day that WNBA star Brittney Griner was freed by Russia through a prisoner swap.
In her interview with ABC News, Krivanek disputed the State Department's statement claiming that it provided her assistance during her ordeal in Russia.
Krivanek claimed she was put on a commercial flight by Russian deportation center agents and had to sign paperwork requiring her to repay the U.S. government for the travel costs. She claimed she was only provided with $100 in cash and traveled alone.
"I'm angry at our U.S. government for leaving me there behind rot. They said 'we were working on your case very diligently. Somebody's going to come out to see you in the colony,'" Krivanek said. "Nobody ever came."
A GoFundMe page was set up to help Krivanek pay back the repatriation cost. As of this writing, it has already raised $12,135.
The State Department said in a statement to ABC News, "The U.S. Department of State and our embassies and consulates abroad have no greater priority than the safety and security of U.S. citizens overseas."
"U.S. Embassy Moscow provided assistance on the case of U.S. citizen Sarah Krivanek for more than a year. We monitored the case throughout the process, including attending deportation hearings. We coordinated with Russian authorities to facilitate Ms. Krivanek's safe return to the United States," the statement added.
In a separate interview with People magazine, Krivanek narrated her difficult time in Russia.
In 2017, Krivanek moved to Russia to meet a man she'd met on a Russian Facebook page. But their relationship didn't work out.
Krivanek decided to stay in Moscow and continue her work teaching English at elite schools. She later developed a relationship with another Russian man who was her neighbor. She lived in his rented room in the meantime after getting injured and being fired from her job.
But Krivanek said her partner beat her up, and one time, she grabbed a knife and nicked his nose while defending herself.
In December 2021, Russian police arrested Krivanek on charges of intent to kill and causing light injuries to her civil partner.
The Russian man withdrew the allegations after he had sobered up. Krivanek was allowed to go home, but she was barred from leaving Moscow until the case was closed.
Krivanek attempted to leave Russia, but a passport control officer took her passport away. She was placed in a detention cell while awaiting a court hearing. Krivanek asked her lawyer to call the U.S. embassy in Moscow and tell them of her arrest, but she said no embassy personnel assisted her.
Krivanek was sentenced in February to one year and three months in a penal colony by a Russian court.
She described the penal colony as "the equivalent of going to hell with the devil himself."
Krivanek told People that the colony was allegedly ripe with sex trafficking and prostitution. She claimed that rape became a form of punishment for inmates.
"It's like Sodom and Gomorrah in the camp. What is sinful to a normal person in the outside world is the opposite for them. I was stupefied when I first got there. I couldn't wrap my mind around what was happening. They just want to humiliate and crush you," Krivanek alleged.
Krivanek also lamented that she had no contact with the outside world. She urged the colony administration to allow her to call the U.S. embassy, but her plea was rejected.
But she found a turning point in her ordeal after receiving a letter from Natalia Filimonova, a Russian human rights activist. The human rights group Russia Behind Bars supplied her with essential items such as clothing, toothpaste and soap.
A longtime friend of Krivanek also helped her secure her release from the colony by contacting the State Department and media organizations.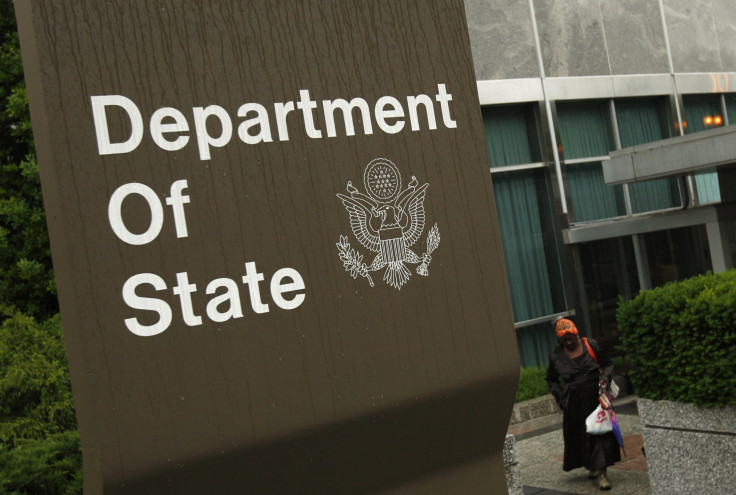 © Copyright IBTimes 2023. All rights reserved.