'American Horror Story: Hotel' Episode 6 Reveals Room 33 Has Major Connection To LA Murder House [RECAP]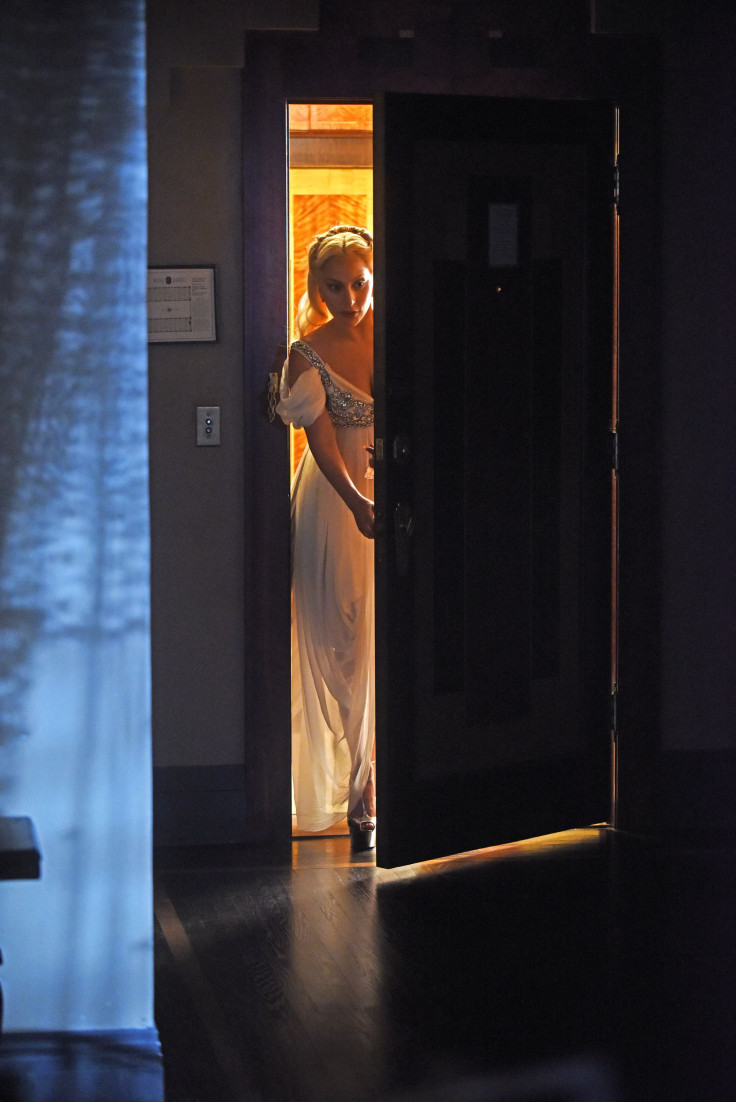 Dare to peek into room 33? "American Horror Story: Hotel" didn't give viewers the opportunity say no in episode 6. The FX anthology series revealed the monster living within Hotel Cortez – and it was a shock to all.
Episode 6 kicks off with a flashback to Los Angeles in 1926. The Countess (Lady Gaga) steps out of a cab in front of the LA Murder House from Season 1 of "American Horror Story." At this time Dr. Charles Montgomery (Matt Ross) was living there with his wife, Nora (Lily Rabe), and providing "services" to women who were not ready to become mothers.
The Countess says that she's three weeks along -- but her bulging belly tells a different story. Despite how far along she is, Dr. Montgomery agrees to aid her. But things don't go according to plan. The nurse reveals that The Countess' body temperature is 75 degrees, meaning that she already contracted the ancient blood virus. The doctor ignores her and slices into The Countess after knocking her out. He removes the baby and tells the nurse to dispose of it. But before the nurse can do so, she tells the doctor that she thinks it's alive. And she's right. The baby attacks the nurse and kills her.
"Congratulations," Dr. Montgomery says to The Countess as he hands her the baby. "It's a boy."
Cut to present day and John (Wes Bentley) is asleep in bed. However, he wakes to find Holden (Lennon Henry) next to him. Holden runs away and John chases after him, finding the empty swimming pool full of glass coffins. It's there that he discovers his estranged wife, Alex (Chloë Sevigny), inside a coffin with Holden.
Elsewhere in the hotel, Tristan (Finn Wittrock) is hooking up with Liz Taylor (Denis O'Hare). The two admit that they love each other – but Tristan is adamant that he's not gay.
"You're not gay for being with me," Liz tells Tristan. "I'm a girl, a heterosexual girl. Thank you for seeing the girl in me."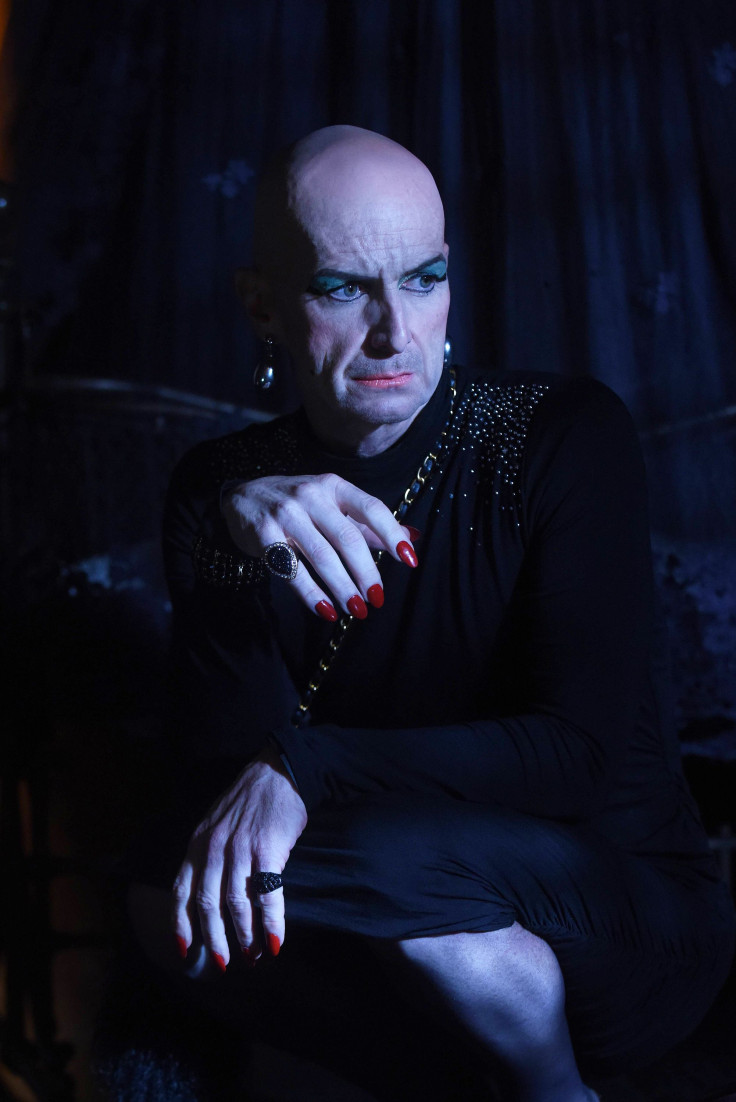 It's a love story for the ages. But unfortunately it has to remain a secret. The Countess can't know about the two.
However, The Countess is in her own little world. She's doing her best to seduce Will Drake (Cheyenne Jackson), but the Hotel Cortez owner's body is not cooperating. In order to keep the party going, she calls for Tristan.
"Fluff him up for me," she tells Tristan. "I'll finish him off."
Tristan once again tells her that he's not gay, but The Countess tells him that for he is for the next hour.
As The Countess works on Will Drake, Alex teams up with Liz to get rid of the coffins. The two clear the pool before Alex wakes up John, who she knocked out with drugs. When he regains consciousness, John immediately runs to the pool. However, the coffins are gone. Alex tries to tell him that he's hallucinating and having a nervous breakdown, but John doesn't listen to her suggestion to seek help.
Meanwhile, the mystery surrounding The Countess and her baby from 1926 continues. The Countess goes to room 33 in a billowy white dress. When she opens the door, "American Horror Story" viewers discover that it's decorated as a baby's room.
"Darling, I wanted to say goodbye," she says to it. "Mommy is going to Paris."
Before she leaves, she promises the baby that she'll return with so much money that she'll never have to leave again.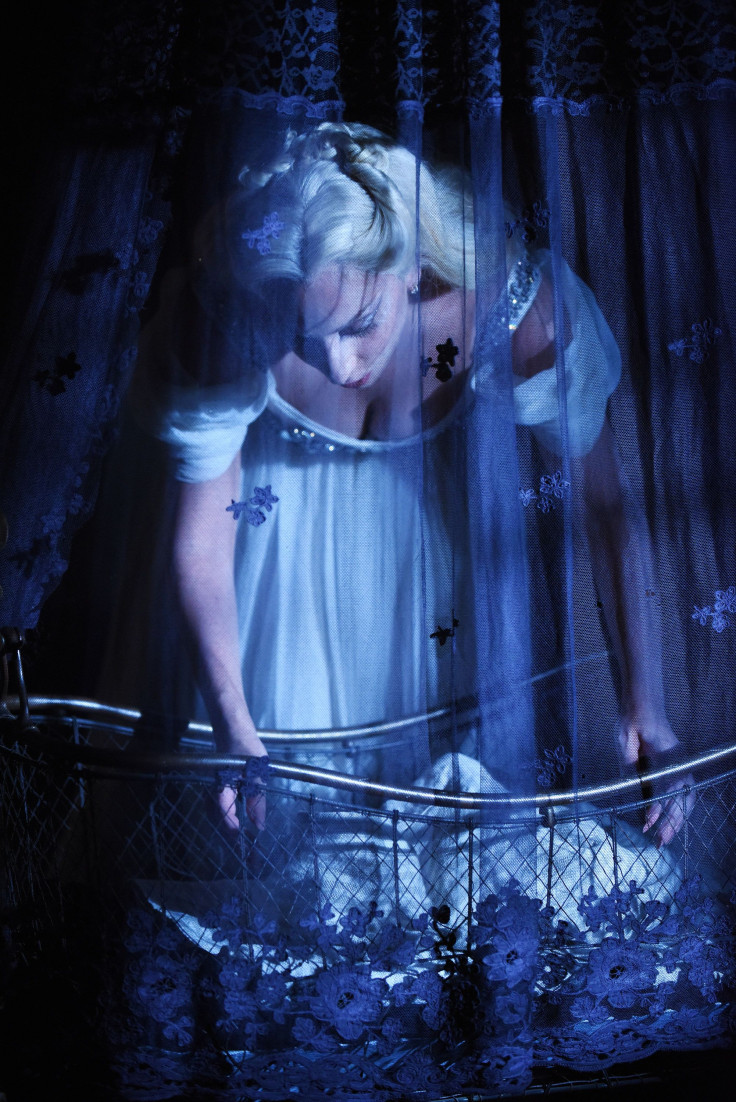 But will the baby even be there when The Countess gets back? Not if Ramona (Angela Bassett) and Donovan (Matt Bomer) have their way. Knowing that The Countess is out of town, the two head into Hotel Cortez to put their plan into place.
Ramona immediately heads to the basement level to kill the kids living in the pool, but Donovan wants to go to The Countess' penthouse. The two part ways, but Ramona meets up with Iris (Kathy Bates) by the pool. They're shocked to find that it's empty. Although Iris has a soft spot for the kids, she hates The Countess so much that she's willing to kill them. Ramona tasks her with finding them while she sets out on her own journey -- killing the baby in room 33.
Unfortunately for Ramona, killing the baby, whose name is Bartholomew, proves to be more difficult that she imagined. He attacks her and manages to escape from the room. Liz arrives to find the door open with Ramona inside. Ramona is fine except for a little cut on her face, but Liz warns her that she has to leave. Ramona does, but not before offering Liz some advice. She tells Liz that if she really loves Tristan that the two need to run far away from Hotel Cortez – or risk The Countess ripping out his heart. Liz doesn't run though. Instead he asks Alex to help find Bartholomew.
Elsewhere in the hotel, the Swedish tourists from episode 1 are dead, confused and haunting the halls. Donovan fills them in on Hotel Cortez, explaining that they need to find a purpose or be stuck in an "unbreakable chain."
The tourists take Donovan's advice and kill one of the hotel guests. Alex finds them with the body and gives them a new task to fulfill their purpose – break John's mind.
They find John after he comes back from another Ten Commandment murder scene. He's more distraught than ever and is immediately seduced by the tourists. However, they twist his mind even more. In the middle of their steamy hook up, John finds himself covered in blood. He races down to the lobby and brings Liz back up to the room. When they arrive they find Ms. Evers (Mare Winningham) cleaning the bloody sheets and the girls all cleaned up. John kicks everyone out of the room, confused as to what's happening. The final straw is a hallucination of the original Hotel Cortez owner, James March (Evan Peters). He takes a shower and packs his bags to leave – but Bartholomew manages to sneak into the luggage.
Once outside Hotel Cortez, John picks up his daughter, Scarlett (Shree Crooks). She's upset about being abandoned and not hearing from her mother, something that John promises to resolve. But Scarlett is fragile and afraid of John – especially when she discovers that the shirt in his hand is covered in blood.
John runs from the room, only to find that the contents of his suitcase have been tossed. He takes out his gun, ready to shoot an intruder.
Downstairs Scarlett is watching TV while Bartholomew is creeping around the corner. John comes down just in time to spot Bartholomew and immediately fires three shots at the baby. The gunfire scares Scarlett, who yells at her dad to stay away from her. While she runs away, John discovers that he managed to hit the baby -- but it's gone.
Back at the hotel, The Countess returns from her trip. She immediately senses that Liz is nervous and Liz decides to come clean.
"I've fallen in love," she says, revealing that it's Tristan who she's in love with.
Liz gives a passionate speech about her relationship with Tristan being her one chance, but The Countess isn't interested in "sharing."
"Maybe when I'm done with him," she says, ready to dismiss the conversation. But Liz isn't willing to give up that easily. She begs The Countess to reconsider, and the Countess decides to sit down with both of them. However, things don't go well when Tristan gets in the room. He goes off on The Countess, telling her that he deserves the love that she promised and that she feeds on heartbreak.
"Let me just have this one," Liz chimes in.
And surprisingly The Countess says yes – but then she cuts Tristan's neck.
"He's yours," she tells Liz. "Bury him."
Episode 6 of "American Horror Story: Hotel" ends with The Countess going to room 33 to find Alex rocking Bartholomew. Alex explains that he was hurt, to which The Countess thanks her for saving her son.
"You saved mine," Alex counters before leaving.
Fans see the baby's face in the final moments and it appears as if its face never fully formed.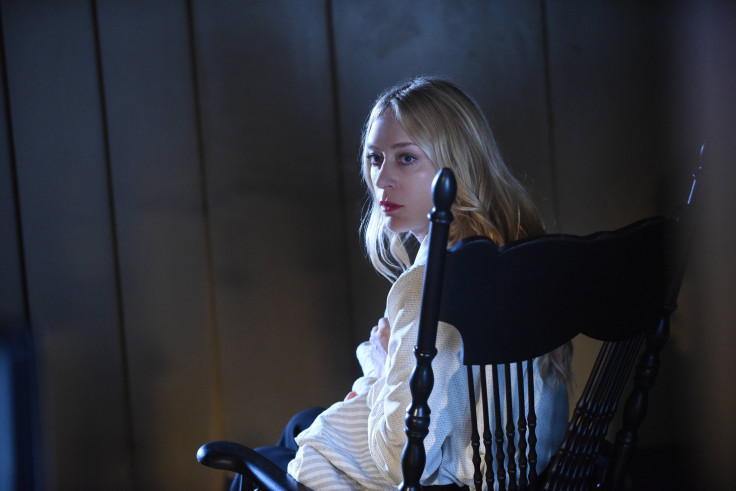 © Copyright IBTimes 2023. All rights reserved.