'American Horror Story' Season 2 Official 'Asylum' Trailer Premieres [VIDEO]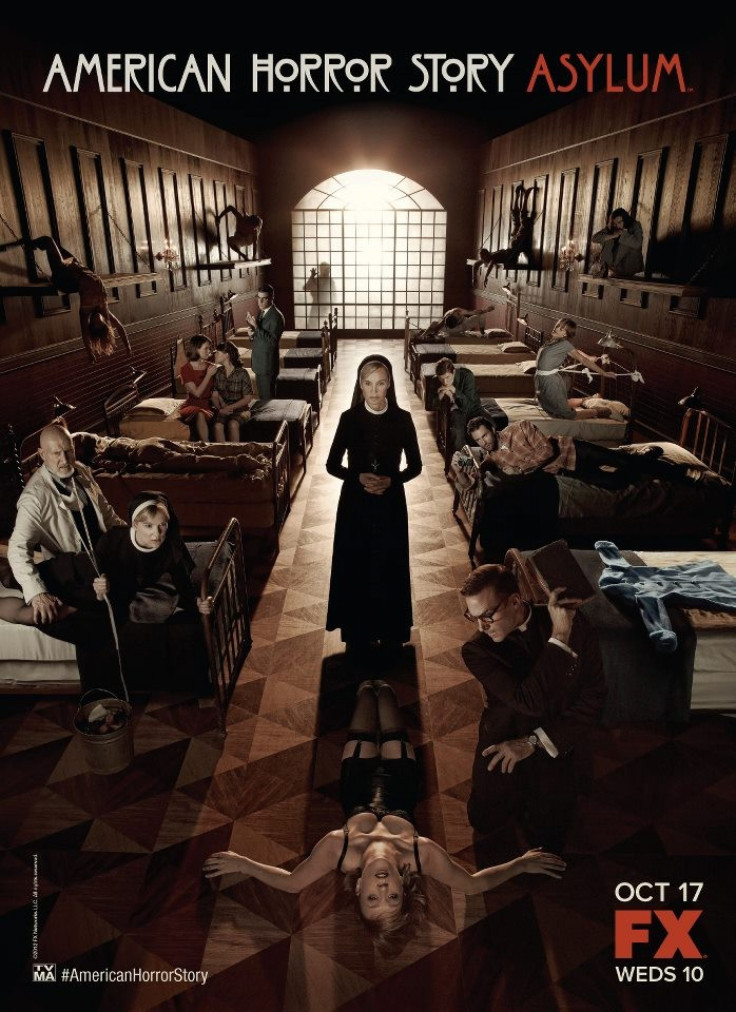 "American Horror Story" is almost ready to open the asylum door to viewers. After a massive viral video campaign the FX drama has finally released the official trailer for season two just two weeks before its Oct. 17 premiere.
"Here you will repent for your sins to the only judge that matters," Jessica Lange's character Sister Jude tells a patient.
The intense new trailer shows that the series will be living up to its name by telling a new horror story this season about "fear, lust and insanity." A doctor stands over a kicking white sheet. A patient lays frightened with his eyes pried open by metal spokes. Plus, the video shows crying nuns, leather restraints, and what appears to be some pretty hot (and dirty) hookups.
Viewers need not to worry about catching up on season one. Season two, titled "Asylum" is a completely different tale with new characters. "Asylum" is set in 1964 at a church-run haven for the criminally insane called Briarcliff. Inside the asylum, Sister Jude, a nun with a troubled past, "rules with an iron fist," explains the FX website. But Sister Jude is barely considered a threat to the inmates compared to the other horrors that lurk within the locked doors of the asylum. "From Nazis and serial killers, to mutants and aliens, no one is safe inside these walls."
Fans of the first season can expect to see a few familiar faces within the asylum. Emmy winner Jessica Lange, Zachary Quinto, Sarah Paulson, Evan Peters, Lily Rabe, Frances Conroy and Eric Stonestreet will all be appearing this season. New to the series is "The Voice" judge and Maroon 5 frontman Adam Levine, Jenna Dewan, Clea DuVall, James Cromwell, Franka Potente, Mark Consuelos, Lizzie Brochere, Joseph Fiennes and Chloe Sevigny.
Check out a synopsis for the premiere episode below, as well as the official trailer for "American Horror Story: Asylum."
"Welcome to Briarcliff Manor, a notorious insane asylum which is home to the deranged serial killer Bloody Face," explains a synopsis released by FX "Lurking in the shadows of this 'sanctuary of healing' are terrifying evils that blur the boundaries between reality and insanity."
"American Horror Story: Asylum" is set to premiere on FX on Wednesday, Oct. 17.
© Copyright IBTimes 2023. All rights reserved.