'American Horror Story' Season 3 Rumors: Will Connie Britton Guest Star In 'Coven'?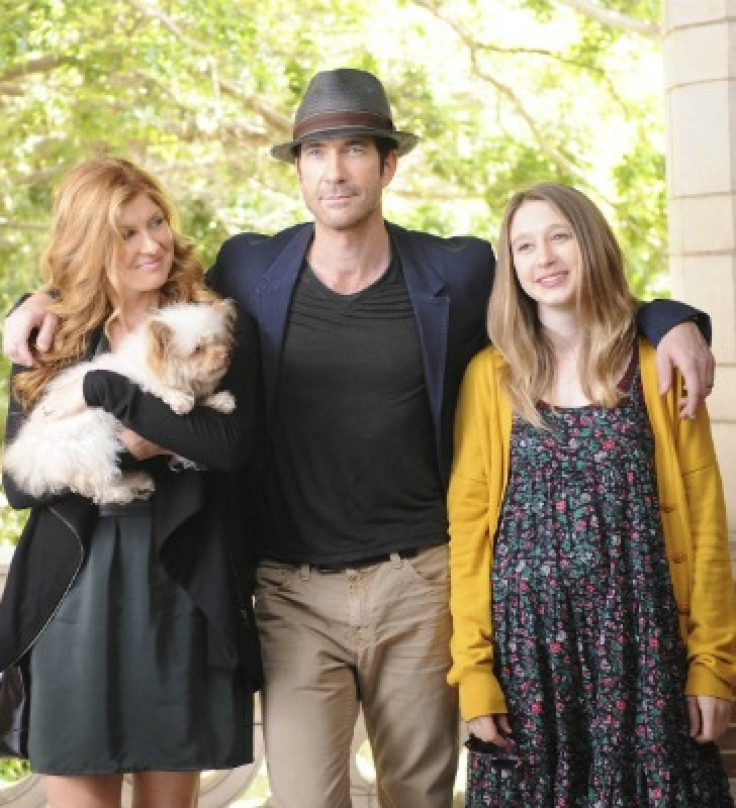 Could the Harmon family be reuniting on "American Horror Story"? According to "AHS" alum Connie Britton it's a definite possibility.
The actress recently spoke to Rolling Stone about the FX anthology series and revealed that she'd like to pop back up on "American Horror Story."
"I hope so," she told Rolling Stone of a possible appearance in season 3. "I actually have been talking to them this season, because they're down in New Orleans and I'm in Nashville. I said, 'Okay, let's see if we can try to figure this out.'"
Fans of the FX mini-series will remember that Britton starred alongside Dylan McDermott and Taissa Farmiga in season 1's "L.A. Murder House." The trio played a family named "The Harmon's," who moved to Los Angeles in an attempt to forget about their past -- which included a miscarriage and an affair. What the Harmon's didn't realize is that the house they moved into was haunted by ghosts of former residents -- residents who had all died on the property.
After the "L.A. Murder House," the Harmon family split up. Connie Britton now stars on ABC's "Nashville" as country singer Rayna, Dylan McDermott is on the new CBS drama "Hostages," and Taissa Farmiga has returned to "American Horror Story" for "Coven."
Earlier this week, Britton's former on-screen hubby, McDermott, revealed that he'd also be interested in making a return to "American Horror Story" for its third season. Making an appearance in "Asylum" in season 2 as modern day Bloody Face, the actor revealed that "AHS" co-creator Ryan Murphy wants him back.
"I start a movie called 'Survivor' in January, with Milla Jovovich, Pierce Brosnan, Emma Thompson and Angela Bassett," McDermott told TVLine. "But Ryan [Murphy] wants me to come back, and I want to come back. So we just have to figure out the scheduling. To me, [doing 'American Horror Story'] is always like going home."
Connie Britton's in a similar boat with McDermott when it comes to other obligations. "As long as we can figure it out with both productions, I'm in," she said of her return. "I hope it happens."
Would you like to see Connie Britton return to "American Horror Story"? How about Dylan McDermott? Let us know your thoughts on "Coven" below.
© Copyright IBTimes 2023. All rights reserved.