'American Horror Story' Season 3 Spoilers: Who Is Marie Laveau, Angela Bassett's Character In 'Coven?'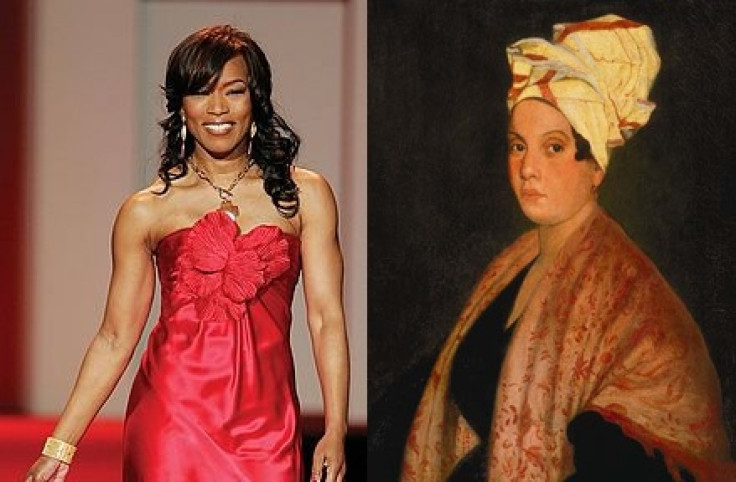 "American Horror Story: Coven" will definitely be scaring up viewers this October with its witchy cast. Filming for the third season of the hit FX mini-series is currently underway and spooky spoilers on the new characters are slowly boiling to the surface.
As we previously reported, Kathy Bates will be terrorizing Wednesday nights during the fall as Madame LaLaurie – a real life serial killer who mutilated and murdered numerous slaves during the 1830s in New Orleans. Now we've learned a little bit more about actress Angela Bassett's character -- Marie Laveau. Like LaLaurie, Marie Laveau existed in real life as a "voodoo priestess" in New Orleans during the 19th century.
Vulture reports that "Coven" will be "a massive witch-off: Salem vs. Voodoo." As "American Horror Story" co-creator Ryan Murphy explained, the Salem witches (who were smart enough to escape) have been in a centuries-long feud with the voodoo witches. "They all gravitated toward New Orleans, where they now live, and every generation has a great witch who has the most powers of them all, and that's called the Supreme," Murphy teased of the witchcraft. "Ms. Jessica Lange is the Supreme."
Lange and Angela Bassett's characters will be attempting to "mend the fence" between the Salem witches and the voodoo witches, but it's unclear if Bassett's Marie Laveau will be played present day or through flashbacks.
But who exactly is Marie Laveau? According to the New Orleans Historic Voodoo Museum, Laveau was born in the city on Sept. 10, 1801. Between the 1820s and 1860s, Laveau became known as the Voodoo Queen of New Orleans. The site explains that Voodoo is "basically a three tiered spiritual system based on God, spirits and ancestors." Laveau would reportedly say prayers and mix different concoctions to grant people wishes. Widely respected throughout New Orleans, the Voodoo Queen died in 1881 but was succeeded by her youngest daughter, Marie Laveau II. Visitors still visit Laveau's grave today to make a wish.
Could Angela Bassett be playing the original Marie Laveau? Or will she be portraying one of her ancestors of the same name? "American Horror Story" fans will find out for sure when "Coven" premieres on FX on Wednesday, Oct. 9.
© Copyright IBTimes 2023. All rights reserved.