'American Horror Story' Season 4 Spoilers: Ryan Murphy Responds To 'Circus' Rumors; 4 Potential Clues For The New Season
WARNING: SPOILERS AHEAD
On Wednesday, Jan. 29 "American Horror Story" viewers bid adieu to "Coven." The third installment of the FX miniseries came to a close with a few more deaths and an overall happy ending … but did it reveal any clues about season 4?
"American Horror Story" co-creator Ryan Murphy previously dished that viewers could start looking for hints about the next season beginning in episode 10, and fans have been busy trying to put the pieces together. Currently, the only confirmed news regarding season 4 of "American Horror Story" is that Jessica Lange will be playing a character with a German accent, and that the show will be set in two time periods -- the main one being the 1950s.
"If you look historically what happened in the year 1950, there's some more clues in that year," Murphy previously explained to Entertainment Weekly. "It's a period piece. We try and do the opposite of what we've done before."
Murphy continued that Lange's character is a "Marlene Dietrich figure," a legendary German actress/ singer who was well known for cabaret. The tease about Lange's potential role as a performer has led fans to begin speculating that season 4 would have a circus/ carnival theme. And even though the fan-made posters are making the rounds online, Murphy revealed that the next season won't be traveling down that path.
"I saw those posters," Murphy told EW of "Circus" rumors following the "Coven" finale. "I don't know where people came up with that idea. Sometimes I think its people wanting us to do topics and doing fan posters. No one has completely guessed what it is."
The co-creator explained that they haven't started writing the new season or made any deals with the actors yet, but believes that the comedy found in "Coven" will carry over. One thing that is certain though is that Fiona's mention of Paris was not a clue about the setting for season 4. "You could not be more far off," Murphy said, debunking the clue rumor.
Check out more potential clues that have fans speculating:
"Balenciaga"
Hollywoodlife.com came up with a crazy season 4 theory regarding Myrtle's last words before being burned at the stake: "Balenciaga!" According to the site, the reference to the French fashion house could be referring to Brigitte Höss, a model for Balenciaga in the 1950s. But what makes the model a person of interest? Her father, Rudolf Höss, was the commandant of Auschwitz and revealed when he was captured that around 3,000,000 were killed during his time at the camp.
Rudolf Höss was hanged for his crimes in 1947, and Brigitte Höss fled the country to Spain, eventually becoming a model for Balenciaga. She kept her family history hidden from the public until recently.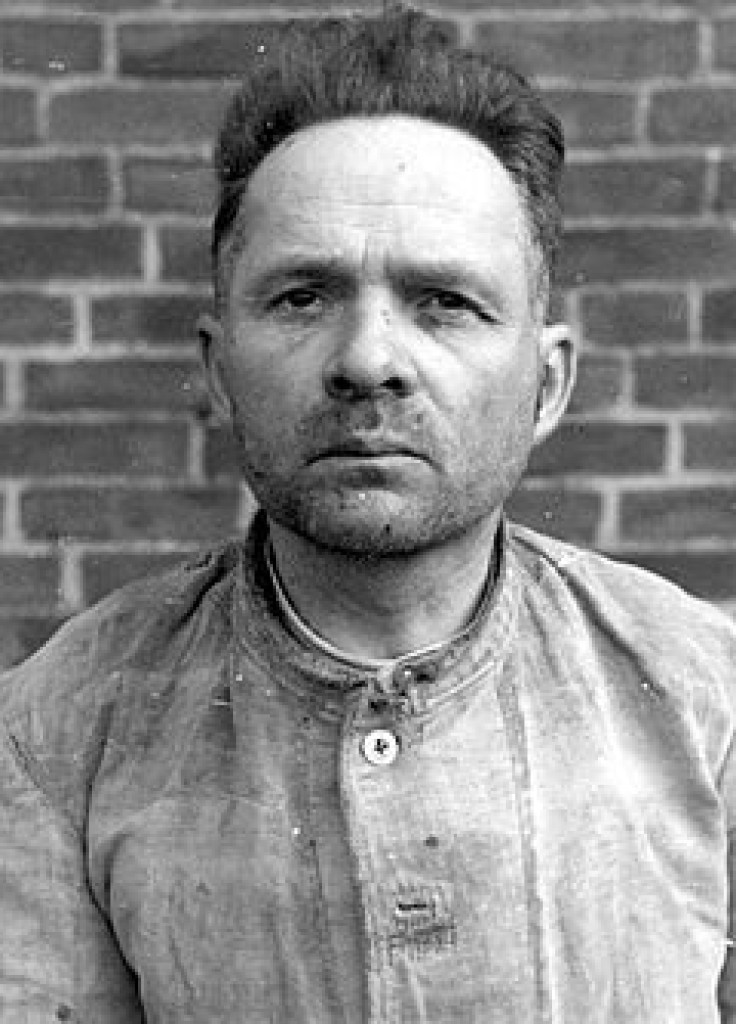 "Epcot"
Myrtle tried to send Zoe away to save her from being killed and gifted her with two bus tickets to Epcot. Pretty random, right? Epcot didn't open until 1982, but Disneyland opened in 1955. One Reddit user is speculating that the season could be about the era when amusement parks were suffering due to the rise of theme parks, and believes that season 4 could follow an amusement park as they do something "awful in terms of business and trying to bring more visitors into the park." Another Redditor believes the Epcot reference could be about space.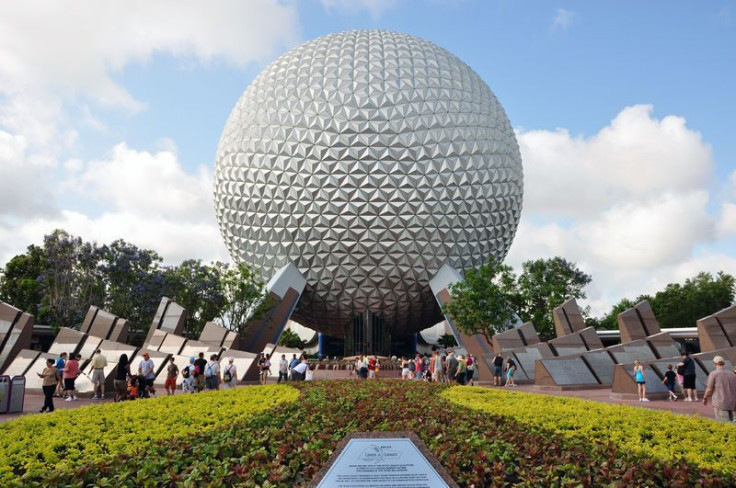 "Theremin"
A wonky musical instrument called a theremin made an appearance in the final episodes of "American Horror Story." A theremin is an instrument that uses electric signals to make sound. Played by Myrtle, the Coven council member explained that it was used in horror movies … in the 1950s.
Marlene Dietrich just so happened to star in Alfred Hitchock's 1950s thriller, "Stage Fright." The horror movie was about a struggling actress whose friend is accused of "murdering the husband of a high society entertainer." It's unclear if the theremin was used in that specific movie, although it has been used in other Hitchcock films. The director teamed up with music composer Miklos Rozsa for 1945's "Spellbound," and according to the Harvard Film Archive, Rozsa's score for the movie is "often credited as the first use of a theremin in a Hollywood film."
It's also important to note that the theremin can be found in a large chunk of space movies – which may hint at an "Area 51"/ testing range theme.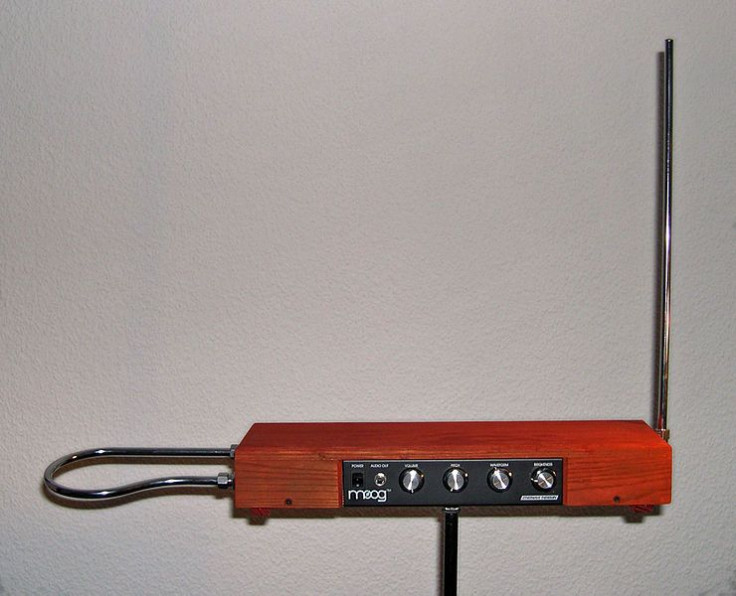 "The Red Scare"
Communists were mentioned during Fiona and Marie Laveau's meeting with the witch hunters. The Red Scare would tie nicely with the post-World War II/ Cold War timing for season 4, although many are noting that it's similar to the "witch hunt" that took place in season 3.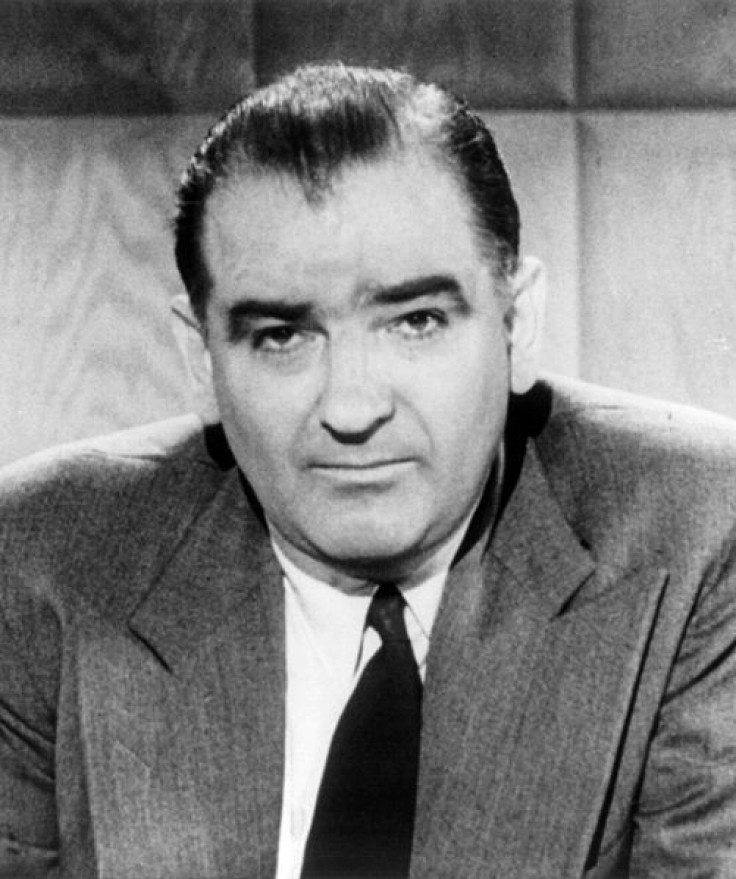 What clues did you find in the season 3 finale of "American Horror Story: Coven"? Let us know in the comments section or send a tweet to @AmandaTVScoop.
FOR FREE to continue reading
✔️ Unlock the full content of International Business Times UK for free
offer available for a limited time only
✔️ Easily manage your Newsletters subscriptions and save your favourite articles
✔️ No payment method required
Already have an account?
Log in
© Copyright IBTimes 2023. All rights reserved.