'American Horror Story' Season 4: This Is What The Actress Who Plays Pepper Looks Like In Real Life [PHOTOS]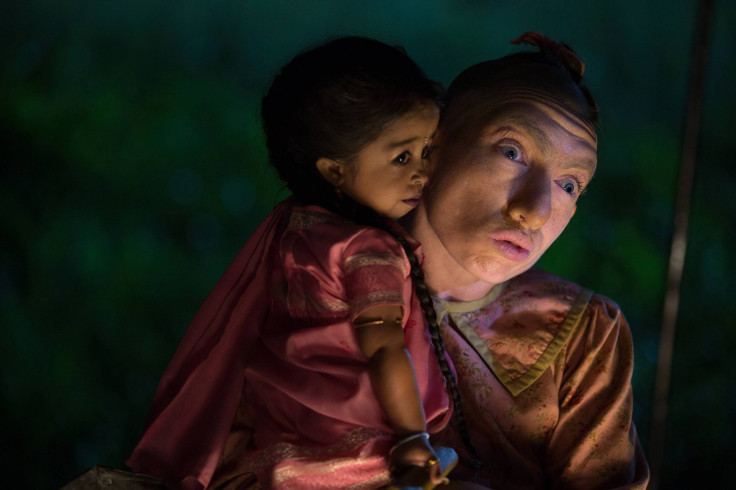 "American Horror Story: Freak Show" will premiere on Wednesday, Oct. 8, introducing a whole new set of characters. For the first time in the history of the FX miniseries, however, an actor from a previous season will reprise her character. Naomi Grossman, who played an inmate named Pepper in Season 2, "Asylum," will be bringing her character back to life as a performer in the Season 4 freak show that is run by Jessica Lange's character, Elsa Mars.
In Season 2 "American Horror Story" fans learned that Pepper was born with microcephaly, a rare neurological condition in which a person's head is significantly smaller than normal for their age or sex based on standardized charts. But that wasn't what got her locked up. In the season premiere of "Asylum," it was revealed that she had been admitted to Briarcliff because she had drowned her sister's baby and cut off its ears; it wasn't until later that viewers discovered that Pepper had been set up for the heinous crime. "Freak Show" will tell Pepper's tale before she was institutionalized at Briarcliff in "Asylum."
"What Elsa has done for 20 years is she goes around to hospitals and jails and rescues these 'freak' circus performers who are going to be shipped away to asylums and she signs the waivers and she becomes their guardians," Murphy dished to Entertainment Weekly of how Pepper ended up in a freak show.
Fans fell in love with Pepper, and many began to wonder about Naomi Grossman, the actress behind the role. Grossman does not have microcephaly. In order to transform into Pepper, she shaved off her hair and was fitted with prosthetic ears, teeth, hands, and a mask that covered her nose and forehead.
While she's best known for her role as Pepper, Grossman has been working in Hollywood since 1990; she even appeared as a cheerleader in a 1998 episode of "Sabrina, the Teenage Witch." Today she's an acclaimed writer, producer and actress, putting on solo theater shows.
Watch a video to see Naomi Grossman's transformation into Pepper, and check out what the actress looks like in real life: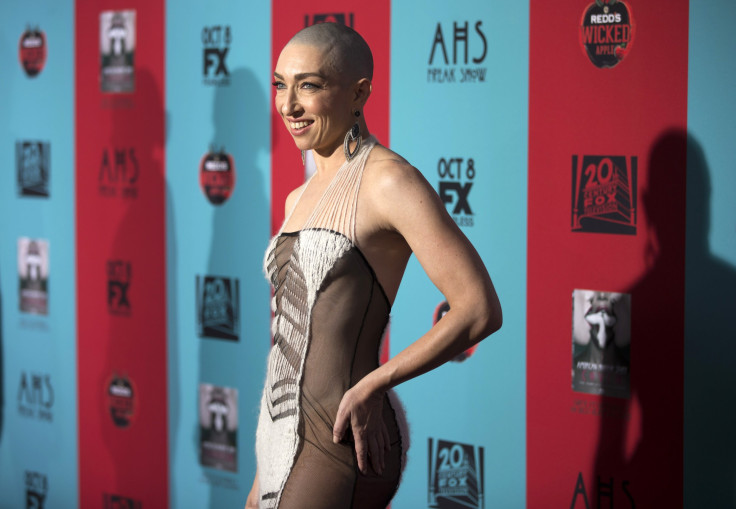 "American Horror Story: Freak Show" will premiere on FX on Wednesday, Oct. 8, at 10 p.m. EDT.
© Copyright IBTimes 2023. All rights reserved.