'American Horror Story' Season 5 Spoilers: Lady Gaga Tweets About Her Deadly First Day Filming 'Hotel'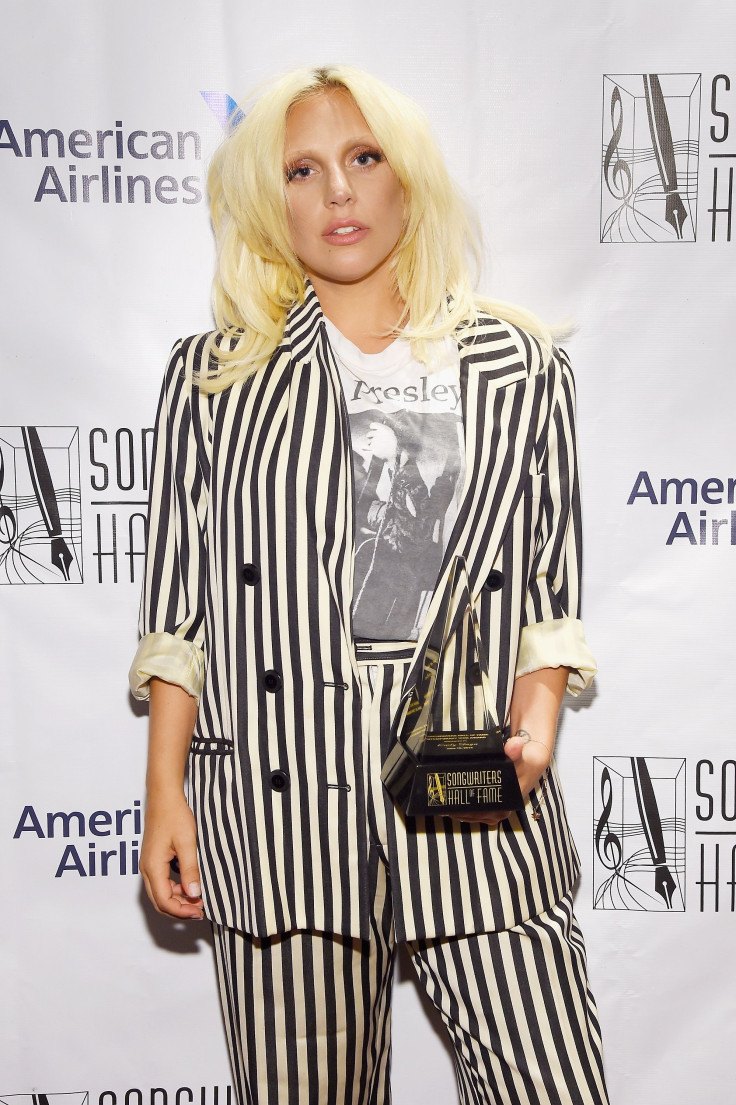 Lady Gaga has died and gone to heaven -- her twisted version of heaven that is! The mother of monsters Tuesday tweeted to her millions of followers on Twitter about her first day on the set of "American Horror Story: Hotel." And from what the "Bad Romance" singer wrote, it seems like she had a bloody good day filming for Season 5 of the chilling FX series, which is set to debut in October.
"Thoughts on first day shooting for AHS? I say, I've died and gone to my personal heaven," the Grammy award-winning crooner gushed, adding a slew of horror-themed emojis that ranged from a knife to a cigarette.
But this isn't the first time Lady Gaga has gone, well, gaga over her participation in "AHS." The singer revealed on Instagram just how serious she was taking her upcoming role when she snapped a few images of herself sweating it out for the scary series in the gym.
"Horror Story Slave," she captioned a photo of her performing a seriously intense ab workout.
Ryan Murphy, co-creator of the terrifying anthology, revealed why Lady Gaga was toning up when he dished during the 2015 Television Critics Association summer press tour in Beverly Hills that Lady Gaga's "AHS" character Elizabeth will be the object of many characters' affection in "Hotel."
"She's quite a busy lady," he revealed, adding Gaga's character will have onscreen, sexual relationships with her Season 5 co-stars Matt Bomer, Finn Wittrock, Cheyenne Jackson and Angela Bassett.
The showrunner behind the spooky series then revealed Elizabeth is the owner of the blood-stained hotel that's set to be the location of many nail-biting occurrences.

"She is sort of a very wealthy social doyenne who is consumed with art and fashion and people and she has a nefarious plan that is revealed in the first episode and plays out over the course of the season," he added.
"American Horror Story: Hotel" will air its Season 5 premiere at Wednesday, Oct. 7, on FX.
© Copyright IBTimes 2023. All rights reserved.