'American Horror Story' Season 5 Spoilers: New Cast Member Helena Mattsson Posts Photo From 'Hotel' Set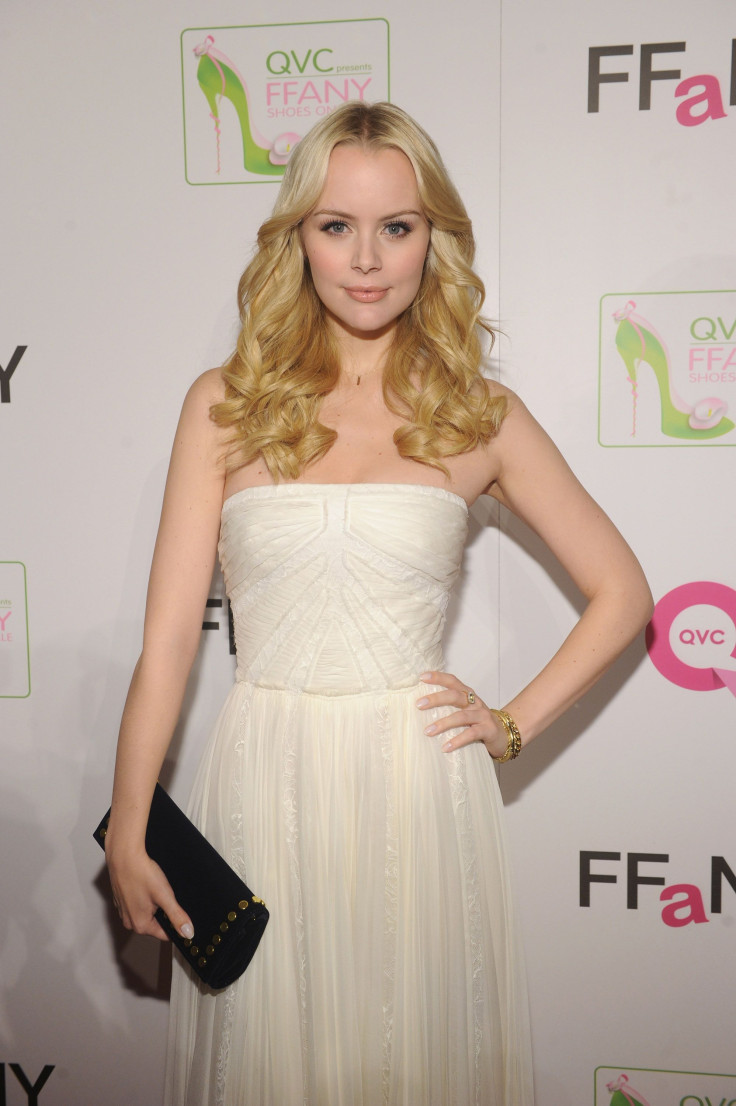 Better book yourself a room -- and fast -- because it looks like the hotel is filling up! Helena Mattsson officially confirmed that she's checking into Season 5 of "American Horror Story: Hotel." But it doesn't like the Swedish actress, best known for her roles on "Desperate Housewives," "Nikita," and "Mistresses," will be staying at the hit FX series' spooky establishment for long.
According to IMDb, the blond haired performer -- thus far -- is only set to appear in one episode of the upcoming thriller: "Checking In." Lady Gaga, who is also starring in the upcoming nail-bitter, unleashed a photo of the blood-soaked script, revealing the premiere title of the first installment, which will air this fall on FX.
After Mattsson announced her participation in the stomach-turning series, the actress, who is reportedly playing the mysterious role of Agnetha in "Hotel," tweeted an enticing photo outside the set.
"Another day at work. Getting ready to film some scary stuff," she captioned the photo of a Fox Studio featuring a mural of Marilyn Monroe from the iconic film "The Seven Year Itch."
However, despite tantalizing "AHS" fans with her teasing Instagram image, Mattsson refused to give fans of the chilling anthology any more "Hotel"-based clues. "#thatsallicansay #americanhorrorstory," she concluded.
Mattsson isn't the first cast member from "Hotel" who has hinted that production for Season 5 has begun. Earlier this month, "AHS" alum Denis O'Hare revealed that he was headed back to the United States from Italy in order to "start work" for the forthcoming installment. The actor later clarified that he didn't necessarily mean he was shooting scenes for "Hotel" but instead beginning research for his character.
"Starting my character research. Some, um, body-work. Sometimes work means other things … not actually shooting yet. My bad," he wrote on Twitter.
"American Horror Story: Hotel" will premiere Season 5 on FX this fall.
© Copyright IBTimes 2023. All rights reserved.