'American Horror Story' Season 6 Theories: Who Is Slender Man? Season 5 Clues Point To Terrifying Legend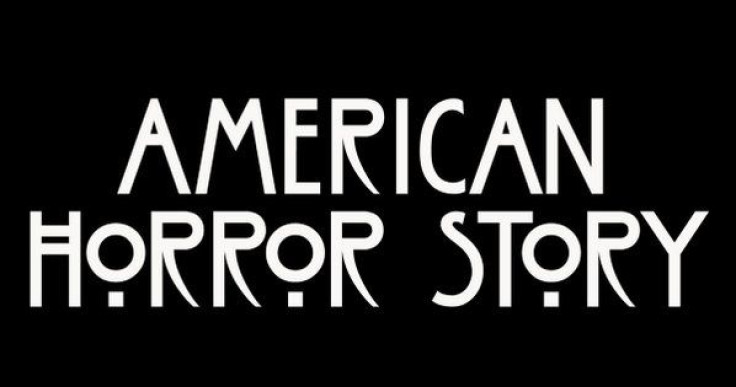 "American Horror Story" has tackled dozens of skin-crawling events that have occurred throughout American history, from the mysterious and brutal death of The Black Dahlia to the gruesome Salem Witch Trials. But now the award-winning anthology is reportedly taking on a new type of horror: internet memes.
Us Weekly revealed that the spooky series, created by Ryan Murphy and Brad Falchuk, "will likely" focus on the disturbing tale of Slender Man — a mythological villain who, according to the legend, stalks, tortures and kills children.
"Someone else wrote the script, and 'AHS' wants to adapt it to fit the show," an insider told the outlet. "They have to buy the rights. Then they're going to figure out the cast from there."
Although FX has neglected to confirm or deny the report, we think it's very possible that "AHS" could use the nightmarish character in their upcoming installment, which was renewed for a sixth cycle in November. After all, there were moments throughout Season 5, titled "Hotel," that alluded to a Slender Man theme — and if there's one thing audiences know about Murphy it's that he's notorious for slipping clues about his forthcoming seasons into his current one.
Season 5 featured several children, some who belonged to The Countess (Lady Gaga), a character who would hunt down blond-haired kids before turning them into immortal creatures like her. The Countess would then use her captive "children" for blood filtration, allowing her to reap the benefits. Like The Countess, the character Slender Man, who was created by Eric Knudsen in 2009, also captures children and uses them to do his bidding — that is, if it doesn't kill them first.
The storyline of "Hotel" also focused on school children who used The Countess' blood virus as a reason to slaughter their family and other victims — a plot that is parallel to the real-life incident that occurred in 2014 known as the Slender Man stabbing. Two 12-year-old girls from Waukesha, Wisconsin, lured a fellow classmate into the woods, which, according to the tale is where Slender Man resides, before stabbing their victim 19 times.
According to the two perpetrators, they said their motivation behind the stabbing was to prevent Slender Man from harming them and their own families, in addition to becoming the fictional creature's "proxies."
The injured girl narrowly survived the stabbing after crawling to the side of a road where she was found by a passing bicyclist, according to CBS news. The middle school girl was then brought to the hospital where she was "one millimeter away from certain death," Newsweek added. The Associated Press revealed that the victim has since recovered from the near-death attack and has returned to school. In regards to her attackers, if the girls are convicted as adults for first-degree intentional homicide they could each face 65 years in prison. Now isn't that the epitome of an American horror story?
For those unfamiliar with the creature, this is what you should know about Slender Man:
­­ Slender Man was created as an internet meme in 2009.
The creature is most commonly depicted as an abnormally tall man with a featureless face and long arms that can stretch to inhuman lengths. However the description changes per storyteller.
Newsweek reported that the creature is responsible for causing "slendersickness," which causes memory loss, coughing fits, nose bleeds and paranoia.
Slender Man is said to live in the woods, which is where he lures children and kidnaps them.
The fictional character also uses his victims to act on his behalf in addition to killing them. (Slender Man is said to impale his victims on trees or remove their organs.)
Pictures of Slender Man often show the creature lurking in the woods or behind children.
What do you think of "American Horror Story" using Slender Man as a theme for its sixth season? Sound off in the comments section below.
FOR FREE to continue reading
✔️ Unlock the full content of International Business Times UK for free
offer available for a limited time only
✔️ Easily manage your Newsletters subscriptions and save your favourite articles
✔️ No payment method required
Already have an account? Log in
© Copyright IBTimes 2023. All rights reserved.