'American Ninja Warrior' 2016 Spoilers: Former Minnesota Vikings Player Chris Kluwe Joins Season 8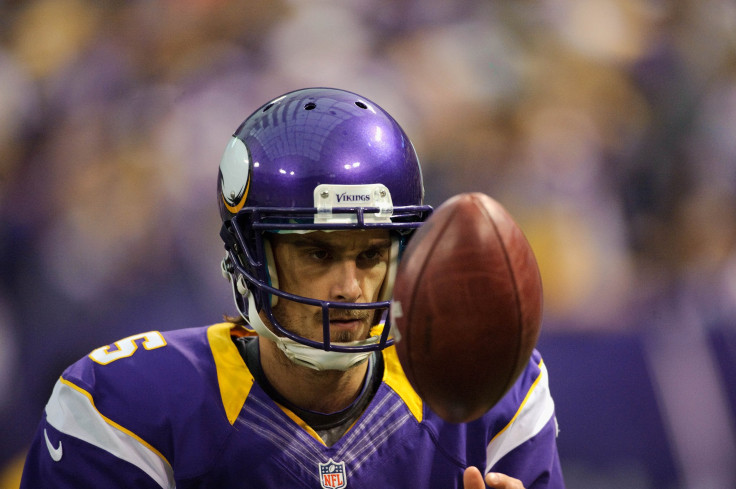 Football fans watching "American Ninja Warrior" Season 8 might catch a familiar face on screen. Former Minnesota Vikings punter Chris Kluwe is officially partaking in the 2016 competition.
Kluwe, 34, made the casting announcement on Twitter.
But while Kluwe is excited at the opportunity to take on the course and potentially climb Mt. Midoriyama in the finale, he also realizes that it's not going to be a walk in the park.
"Unfortunately, this means I have to lay off the cookies and White Russians for the next couple weeks," he posted. "A cloud for every silver lining."
Kluwe hails from Philadelphia, and attended the University of California, Los Angeles. In 2005 he signed as an undrafted free agent with the Seattle Seahawks, and went on to play for the Minnesota Vikings for eight seasons. He retired from playing professional football in 2013, a year after he was released by Minnesota.
But Chris Kluwe isn't just known for his work on the field. He's been very vocal about equality and his support of same-sex marriage. In fact, Ellen Degeneres welcomed him onto her show in 2013 to talk about his support of same-sex marriage, and inducted him into her "Hall of Fame."
His involvement in the LGBT community isn't without some controversy. In 2014 he wrote a post for Deadspin where he stated that he was "pretty confident" that he got fired for his "activism of same-sex rights." He claimed that Leslie Frazier, the head coach of the Vikings, told him to stop speaking out about equality. Kluwe allegedly told Frazier that he would not keep quiet about the subject. He also accused Vikings special-teams coordinator Mike Priefer of using "homophobic language in my presence."
An investigation was opened, and a settlement was reached in August 2014. Part of the deal involved "enhanced sensitivity training" for the Vikings, as well as a monetary contribution to charities that support the LGBT community.
Season 8 of "American Ninja Warrior" premieres on NBC on Wednesday, June 1 at 8 p.m. EST.
© Copyright IBTimes 2023. All rights reserved.
FOLLOW MORE IBT NEWS ON THE BELOW CHANNELS