Americans' Fear Of Terrorism At Its Peak Since 9/11, New Poll Says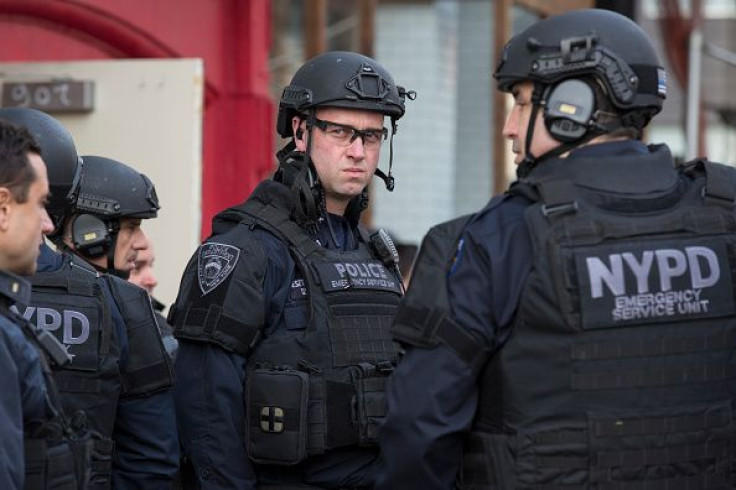 Fears of terrorism in the United States are at a level not seen since Sept. 11, 2001, a New York Times/CBS News poll says. Americans were surveyed in the wake of attacks in Paris and San Bernardino, California, as both are thought to have had ties to the Islamic State group.
The survey found that about 79 percent of respondents believe a terrorist attack is somewhat likely or very likely in the next few months. Around 19 percent of respondents said they believe terrorism is the most important national issue -- up from the 4 percent last month.
The poll surveyed 1,275 adults over the phone from Dec. 4-8, 2015. The pool of respondents included 431 Republicans and 384 Democratic primary voters.
Seven in 10 Americans consider the Islamic State group -- also known as ISIS or ISIL -- to be a major threat to domestic security, according to the study. The number was an all-time high.
The study also found that Americans are not confident about the Obama administration's handling of terrorism. Around 57 percent of respondents said that they do not approve of how the president has approached terrorism.
In the last week, even some of President Barack Obama's allies in Congress have said that he has not been aggressive enough in the fight against ISIS after the Dec. 2 attacks at the Inland Regional Center in San Bernardino, where 14 people were killed. Some Democrats criticized his address to the nation Sunday, the New York Times reported.
"When you interrupt the nation with an urgent and unscheduled statement from the Oval Office, or the White House, there's I think an expectation that the address will contain a new approach or a new element," Adam B. Schiff, a ranking Democrat in the House Intelligence Committee, told the New York Times.
By comparison, Republican respondents to the survey said they were confident that Trump would be able to handle the fight against terrorism. Seven in 10 GOP primary voters said that the Republican candidate was "well-equipped to respond to the threat," and four in 10 said they were "very confident" he could confront terrorism.
© Copyright IBTimes 2022. All rights reserved.
FOLLOW MORE IBT NEWS ON THE BELOW CHANNELS