Millennials Support Sending US Troops To Fight ISIS, But Don't Want To Personally Enlist: Poll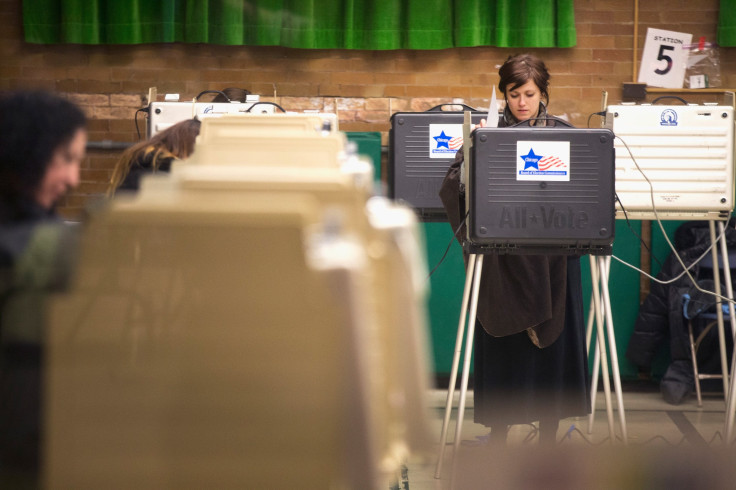 Young voters support sending American ground troops to combat the Islamic State group overseas, but they don't want to volunteer themselves to go. In a poll released Thursday by Harvard University's Institute of Politics, 60 percent of 18- to 29-year-olds said they backed the United States dispatching forces to join a campaign against ISIS. But only 16 percent said they have joined, would join or would consider joining the fight themselves.
The survey data showed that millennials care about the extremist group, but "it's unclear what they're willing to do about it," John Della Volpe, director of polling, said on a press call Thursday. The Harvard poll included responses from 2,011 people.
Young people's opinions on the matter seem to be shifting. In the spring, 57 percent of millennials backed sending American ground troops to battle ISIS, but by November, that number had dropped to 47 percent. About the same number of youth opposed the action. But after Nov. 13 -- when ISIS attacks on Paris killed 130 people -- support for military intervention jumped by 13 points.
The Paris attacks did not appear, however, to sway millennials' willingness to join the armed forces in the event that the U.S. needed additional troops. Before the massacre, about 61 percent of respondents said they would definitely not enlist, and afterward that rose to 62 percent.
President Barack Obama authorized a few so-called boots on the ground Oct. 30, according to previous International Business Times reporting. At the time, press secretary Josh Earnest told reporters the White House was sending fewer than 50 special operations personnel to Syria to "train, advise and assist" forces fighting ISIS. Such forces are already in Iraq.
A CNN poll released Sunday showed that millennials may be more favorable about military action against ISIS than the general public. For the first time, a majority of Americans -- 56 percent -- said they favored Obama's intervention.
© Copyright IBTimes 2023. All rights reserved.