Amid Impeachment Circus, Trump Meets Erdogan: F-35 Sale To Turkey On The Way?
Turkish President Recep Tayyip Erdogan met with President Trump in the Oval Office on Wednesday against the backdrop of anger among U.S. lawmakers over Turkey's incursions into Syria. After the meeting Trump told reporters that the U.S. and Turkey would be entering a trade deal.
But the key question here would be whether Trump can deter Erdogan from buying Russian fighter planes and sell him the F-35 stealth fighters. Erdogan's plan to buy Russian military planes itself came as a response to the country being pushed out of the F-35 fighter jet program. This was done after Turkey selected the Russian-made S-400 missile system when the U.S. also had refused to sell them the Patriot system.
Tensions between the NATO allies have been at an all-time high following a series of incidents in Syria where Turkish forces attacked Kurdish fighters who are backed by the United States. U.S. troops were placed in direct danger during those skirmishes and lawmakers have been furious since.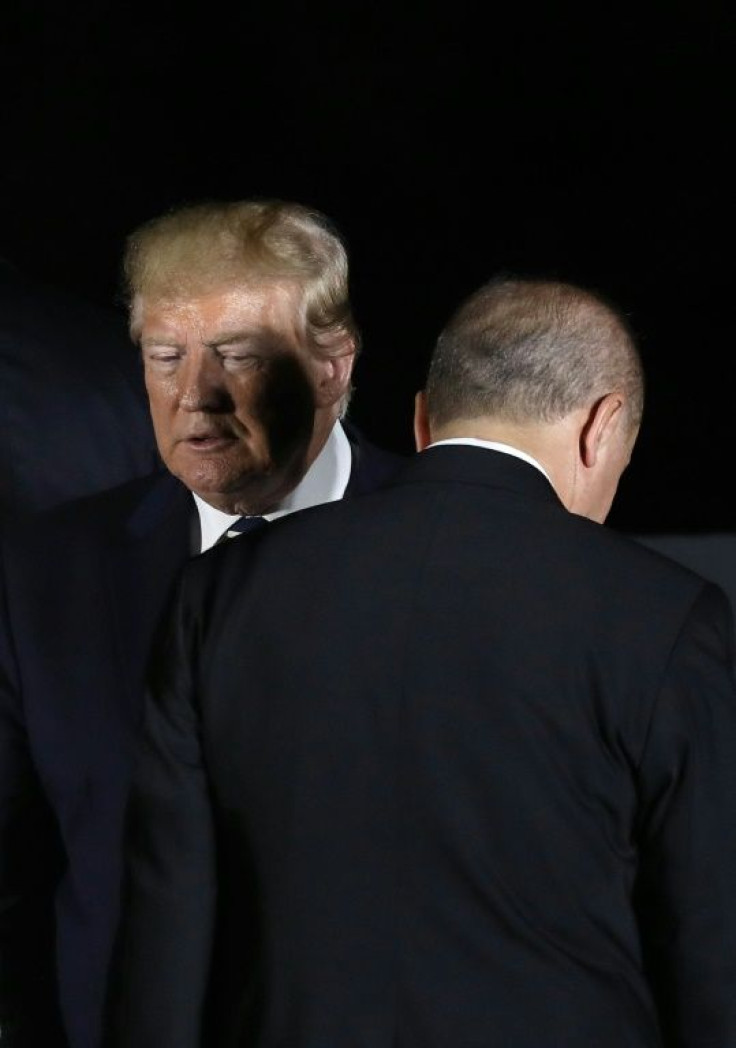 But Turkey's public posturing could just be a way to pile pressure for the release of U.S. hardware, considering the quality issues and supply constraints that have plagued countries that have bought Russian weapons systems.
Turkey has said it is seeking to buy 48 Russian Su-35 fighters. Only Russian and Chinese air forces now fly the aircraft; Indonesia is waiting for their delivery. Significantly, India, a major customer of Russian military hardware, has been reluctant to buy the fighters, despite its air force being made up of mostly Russian planes.
The meeting set in Washington was not even confirmed until late last week, and U.S. lawmakers, including Sen. Lindsey Graham (R-SC), are upset the Turkish president would even be given such as a visit to the White House at this time. A report by NBC news said that Graham told the President that "Erdogan had crossed too many lines after his attacks on America's Kurdish allies in Syria last month."
Trump responded by inviting Graham to the meeting at the Whitehouse.
With the impeachment circus going on in Washington, Trump finds himself between a rock and a hard place. The only way that it would appear to be possible to salvage relations with Turkey would be an agreement that would sell them the Patriot missile defense system as well as the US F-35 Joint Strike Fighters. Should Trump greenlight this, he will surely face backlash from both sides of the aisle as Republicans and Democrats have called for tougher sanctions against Turkey for its actions in Syria.
It would take a miracle to get the lawmakers on Capitol Hill to back any deal with Turkey, although a deal on the Patriots and the F-35s makes economic sense. But then, Trump's foreign policy has been chaotic and unpredictable, and his special relationship with Erdogan -- the President decided to pull back U.S. troops from Syria after a phone call with the Turkish strongman -- could mean the Patriots and F-35s could still be sold to the Nato ally.
A source told the International Business Times that Trump could be planning to do just that. Whatever the end game turns out to be, it looks like this is one chess match that nobody wants to play.
© Copyright IBTimes 2023. All rights reserved.