Amid Snap Shares Dipping Below $7, Worries The Company May Be Running Out Of Cash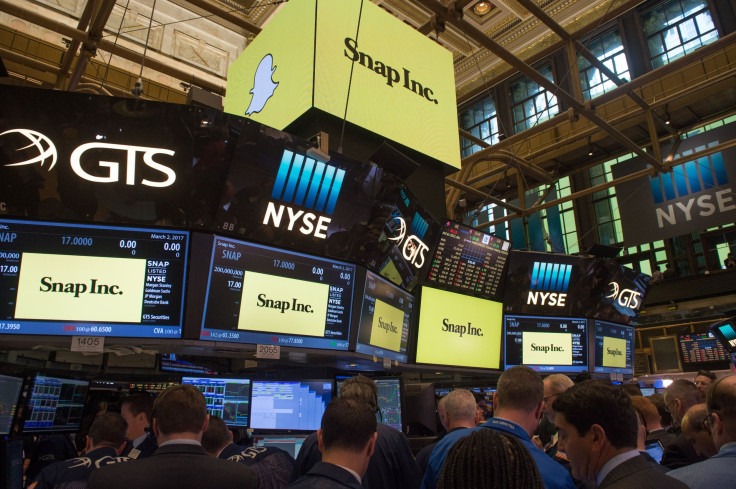 Snap Inc. (SNAP) CEO Evan Spiegel last week expressed optimism for his company but the embattled app maker continues to struggle. On Tuesday, shares of Snap sunk below $7, its worst mark ever, following a harsh assessment from Michael Nathanson, a senior research analyst at Moffett Nathanson.
In a note on Monday, Nathanson said Snap had serious money troubles and clearly "wasn't prepared for life as a public company." He claimed Snap was "quickly running out of money" — an assessment that at least partially led to shares dipping 6.5 percent.
The news comes just a few days after Spiegel told Snap employees in a lengthy memo that the company wanted to achieve full-year profitability in 2019. Spiegel said Snap's stretch goal for the fourth quarter was to break even, even claiming the company had made progress towards that goal.
Nathanson's note was not optimistic about Spiegel's memo.
"Although Twitter pulled off a similar miracle, call us skeptical as – despite the memo – we don't have faith in Snap's leadership to navigate these rapids," Nathanson said.
Snap has fallen off significantly since its March 2017 IPO, which was one of the most anticipated tech IPOs in recent years. The share price has steadily declined, in large part due to a late 2017 app redesign that caused Snapchat to bleed users. In the second quarter alone, Snapchat lost 3 million daily active users.
Spiegel's memo acknowledged that Snap's much-criticized redesign was a failure.
In early September, Snap's share price fell below $10 for the first time. Multiple high-level executives, including strategy chief Imran Khan and marketing VP Steve LaBella, have since left the company.
Snap's troubles are made worse when considering that its main competition is Facebook, a highly capitalized company with a wider array of apps and services. Between Facebook and Instagram, Mark Zuckerberg's company has attracted much larger audiences for its apps than Snap. Recent data suggests Facebook Stories and Instagram Stories both have more daily users than Snapchat.
However. Michael Pachter, managing director of equity research at Wedbush Securities, expressed some optimism about Snap to CBS MoneyWatch.
"Cash burn is high, but they have enough to get through 2019 at this rate, and longer if they improve their performance," Pachter said.
© Copyright IBTimes 2023. All rights reserved.