Anderson Cooper Honors His Brother Carter Cooper 29 Years After His Suicide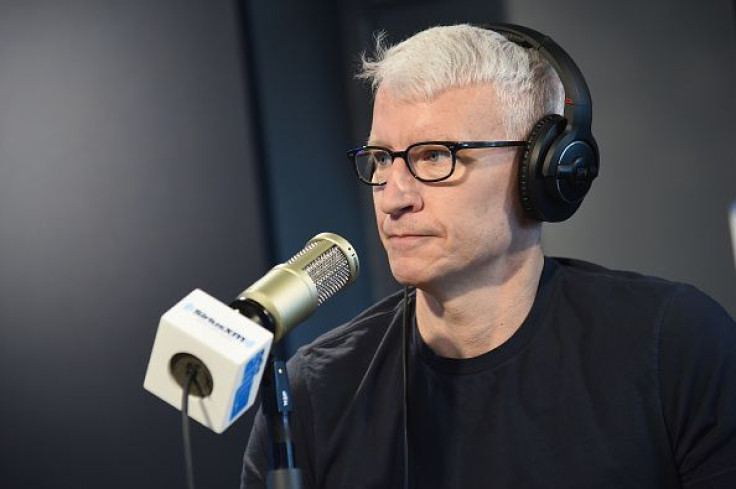 Anderson Cooper recently paid tribute to his brother, Carter Cooper, 29 years after the latter committed suicide.
According to People, the renowned journalist's brother passed away at the age of 23 in 1988. On his Instagram account, the CNN host posted a photo of himself with his older brother via Instagram. The black-and-white photo shows the adorable siblings as young boys. Cooper said that it's hard to believe it has been 29 years since his brother passed away, but he still remains in his heart.
Read: Anderson Cooper opens up about Kathy Griffin's Trump photo scandal
Carter was found dead in his mom's 14th floor apartment in Manhattan. His demise came 10 years after the death of his dad, famed author Wyatt Cooper.
Last year, the journalist and his mom, Gloria Vanderbilt, opened up to People and Entertainment Weekly about Carter's death. "The most terrible word in the English language, 'closure,'" Vanderbilt, who was 92 at the time, said.
"It doesn't exist. There's no such thing," Cooper continued.
But if there's one positive thing that came out from Cooper's brother's suicide, it is that he and his mom developed a much closer relationship with each other. "Well, I remember the first Christmas we were together after it happened – 'cause he died July 22 – and we went to the movies. And then we went to the automat, and from then on we've never done anything about Christmas," Vanderbilt said.
Cooper added, "I think it obviously brought us together in ways and I think you can't help but come closer going through something like that, and, you know, it left us with each other. And, I think it's still hard to believe it's been so long because I think it's all so present in our lives, that sense of loss."
When asked what he thinks Carter would have become at the age of 50 in 2016, Anderson admitted that it's something difficult to ponder on. "It's stunning for me to think of how long ago it was that he died, that I've lived more of my life without him than I lived with him. That's incomparable to me. He's forever frozen in time," he said.
© Copyright IBTimes 2023. All rights reserved.