Melania Trump Responds: Watch Live Her Exclusive CNN Anderson Cooper Interview Over The Donald's Sexual Assault Allegations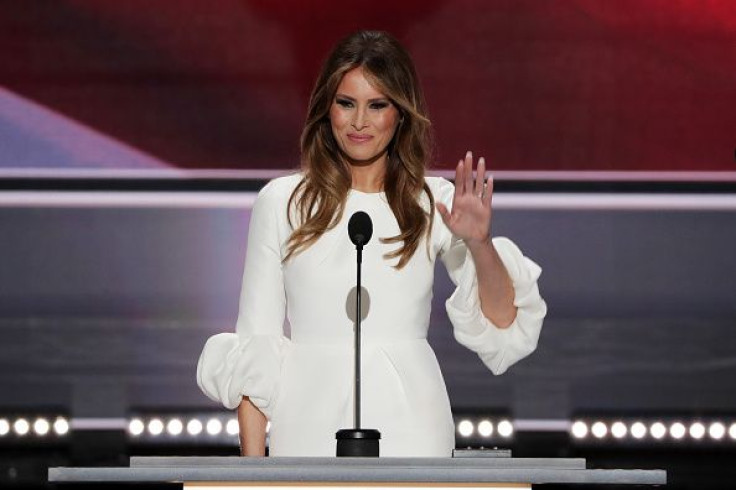 Melania Trump is stepping out of the shadows. The wife of Republican presidential nominee Donald Trump will break her silence over her husband's alleged sexual misconduct Monday at 8 p.m. EST in an interview with CNN's Anderson Cooper.
This is the first interview Melania Trump has done since nine women have come forth saying Donald Trump groped them. CNN billed it as "her first sit-down interview since the allegations concerning her husband became public." Watch a livestream of the interview here.
Melania Trump has stayed mostly silent in recent days as damning allegations about Donald Trump forcing himself on women over the years have surfaced. She released a statement after a 2005 tape that showed him bragging about being able to grope women and get away with it, condemning her husband's words but saying she had forgiven him.
"The words my husband used are unacceptable and offensive to me. This does not represent the man that I know," she said at the time. "I hope people will accept his apology, as I have."
Experts in crisis communication told CNN it was time for Melania Trump to speak up and help save her husband's faltering campaign. "The first rule of crisis communication when you're in a crisis like this -- allegations of infidelity -- is, the spouse has to be there, standing by their husband or wife," said crisis communications consultant Richard Levick. "Where's his wife? Where are they standing side by side, hand in hand?"
The last time Melania Trump spoke publicly was in July, when she gave a speech praising her husband during the Republican National Convention. However, her speech was quickly buried amid allegations of plagiarism.
More recently, Melania Trump's choice of clothing was widely discussed during the last presidential debate on Oct. 9. She was seen wearing a pink Gucci "pussy bow" blouse, thought by many to be a reference to her husband's lewd comments.
© Copyright IBTimes 2023. All rights reserved.